5 Reasons Why Baccarat is the Online Casino Game You Need Play Now!
Let's assume you're an online casino fan of some years already. You've got a whole world of games and features at your fingertips. It can be overwhelming to know how to discover a site and enrich your online casino experience.
We reckon one way is to play the best games, and here are 10 reasons why Baccarat is the online casino game you need to play now!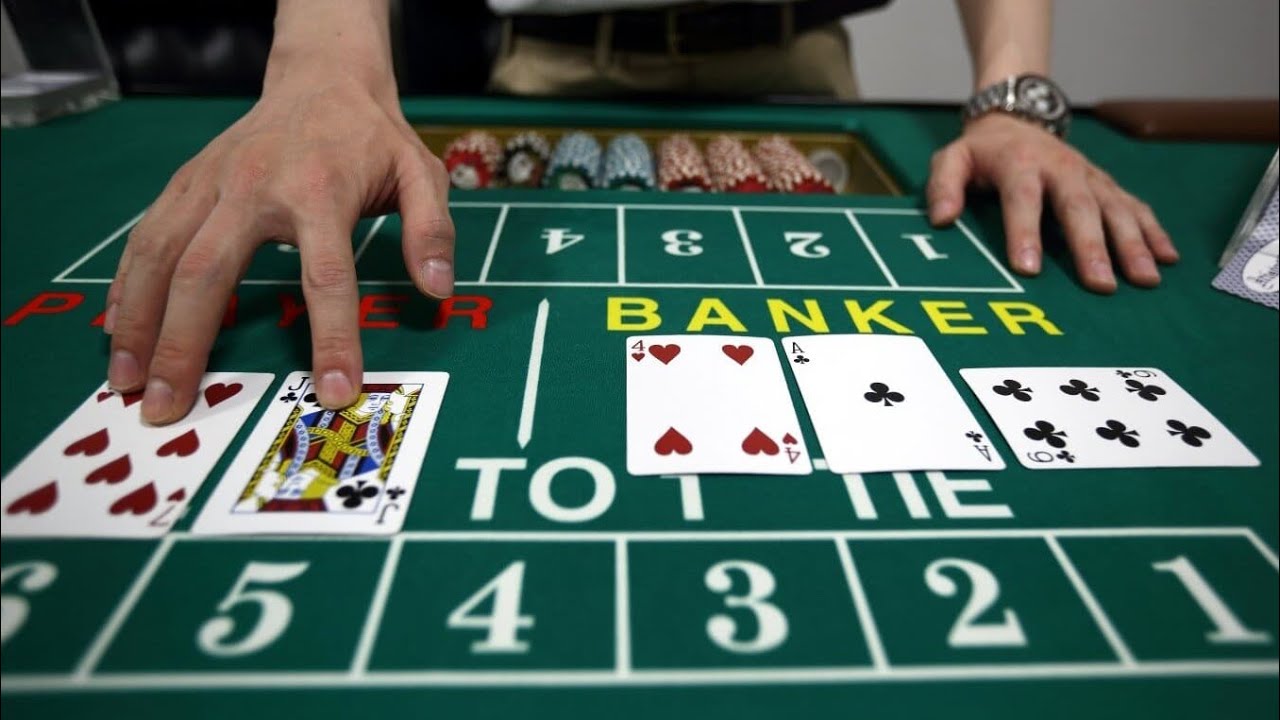 1 – Sophistication and History
Playing at an online casino is the ultimate 21st-century pastime. You can be sitting in Sunderland or South London and be playing roulette alongside someone from Swansea or Singapore. These things would have the stuff of fantasy just a few years ago. And online gambling has opened up a world that was once closed.
Baccarat's history is long and storied. It was the game of the French aristocracy, of James Bond (fictionally) and of the British Royal Family.
It has cache, class and sophistication and the fact that it's open to anyone doesn't do anything to tarnish its exclusive mystique.
2 – Relatively Simple to Play
Baccarat needn't scare you if you haven't played it before. Our best tip for new games is to have a go at a game you can play for free on demo mode first, but it shouldn't take you too long to learn your way around this game.
Cards all have a points value, with 2s to 9s counting face value, royal cards and 10s paying nothing, and aces scoring a point. To find the winner of a hand you simply add up the points total in two-card hands, using only single, final digits for hands that have a total over 10. A nine is the best points score.
Once you understand that that's the basis of the game in your head and you're ready to go!
3 – But Complex and Sophisticated
The best gambling games are usually relatively easy to pick up. But they also have depth and sophistication. This is the case with Blackjack and it is very much the case with Baccarat, which comes in a load of variants with a lot of potential for gameplay and betting strategy on behalf of players.
Read up on some play strategies before you head to the casino and you'll get much better baccarat online experience.
4 – A game of many styles
When a man is bored with baccarat he is bored with life!
Or when he or she is bored with one version of baccarat they can go on and try another one, because there are loads of ways to play baccarat!
Punto banco is the most often seen baccarat game, so much so that it's the standard for the game. The bank is held by the casino in this game, and player and Banker's hands can be bet on by any player.
There are a number of variants within this game, and it's by no means the only one available. Version include games sourced from East Asia, where the game is particularly popular, especially in Macau.
5 – The Squeeze
The squeeze sounds fun already, right?
So what is this intriguing feature of baccarat?
It's simply a piece of physical ritual from casino games, where cards are dealt face-down to players and then can be slowly revealed. Dealers also make a play of showing little bits of a card and revealing it slowly.
It doesn't really alter the game but adds some drama, and we all love a bit of drama!
6 – Live baccarat
Baccarat comes into its own as a live game because of all those touches of drama. It is consistently one of the most popular games in any live casino site, usually topped only by roulette and blackjack, the old warhorses of European casinos.
The game is played by dealers, often in pseudo-Chinese costumes, on a green baize table, so the experience is very stylish and classic.
7 – Play fast and loose!
Baccarat can be played for drama, or you can really bang through the hands!
Yes, baccarat speed games allow you to dispense with all the frills and instead just throws the cards down in front of your face up and does the sums to reveal the winners.
You've always got a choice with baccarat!
8 – Side bets
Baccarat side bets are a subject worthy of a list in their own right, and they are yet another reason why you should try this game.
We won't cover them all here, but they include the likes of betting on the colour of the cards being dealt (paying out up to 24/1), the Bellagio Match bet that predicts that a hand will have a set of three matching cards in it (always paying more than 68/1), and the Big and Small bet that bets on the total number of cards that will need to be dealt to complete a hand, a lower odds bet that show even side bets can be great value in baccarat.
9 – Good value for players
The theoretical return to player records how a game will perform over the long term. It's not exact and you shouldn't expect to always get the generous returns – but still losses – that such figures suggest, but as a general indicator it's not bad, and baccarat tends to come out well.
We've looked at some live games and found RTP's going up to around 98%. That's a much better value than most slots and one of the most generous for casino games too.
10 – Great games
Baccarat games are being made by the best developers in the online casino games market. Play around and see which ones work for you. You'll surely see NetEnt and Evolution gaming titles on your travels, but Microgaming and Playtech also make a version of baccarat, as well as lots of smaller companies.
Baccarat is something a bit different, particularly if you make the common entry to the casino market via slots, but it's a game that could become a passion.