A £2.2 Billion Illegal Gambling Ring Busted in Vietnam
June 4th, 2020 2.00pm
After a well-planned raid was carried out by the police in the Vietnamese capital of Hanoi last week, the authorities of this South-East Asian country proudly announced they had managed to bust an illegal gambling operation that had been operating for more than 2 years.
According to the information provided by the local law enforcement agencies, this illicit gambling ring processed around £2.2 billion!
What an Operation!
Sixteen individuals were taken into custody, all of them Vietnamese nationals, and all believed to have been a part of this scheme. Among them was the alleged mastermind behind this illicit operation, a man called Truong Ngoc Tu.
The scheme, organized by Tu and his aids, targeted local players, using an online gambling site and even offered an application that was legally made available for download. Unsuspecting players were able to place their wagers directly on the website, or via the dedicated app, although their cash deposits were transferred through various agencies to get a virtual currency that was used to gamble.
The subsequent inquiry revealed an entire network of agents scattered all over the capital city. The role of these agents was to pay out winnings to players. Once they ran out of money, punters could loan money from the agents, but they were required to put up their assets as security for repayment of that loan.
The whole illegal gambling operation started back in 2018 and included several different games in its offer. According to an article posted by local newspapers, the gambling ring was meticulously organized, and the fact its value surpassed £2 billion says it all. Some sources even stated this was the largest illegal gambling ring to be set up in Vietnam.
Taking Advantage of the Country's Regulations
When it comes to gambling, the local market is very peculiar, as most forms of this activity have been outlawed. There are brick and mortar casinos across the country, but up until recently, they were completely closed for Vietnamese. The government has recently introduced a program that allowed residents to gamble at some of the casinos. In addition to gambling, the government also introduced sports betting, although in a limited form.
The large-scale illegal gambling operation was discovered through joint efforts of a special task unit and the hi-tech crime department of the country's Ministry of Public Security. The task united was comprised of officers from the local police.
After a thorough inquiry, police conducted a series of busts across the capita. Apart from arresting 16 individuals, the authorities sized SIM cards, mobile phone and dozens of bank cards.
The Hanoi police revealed they had discovered millions of players' accounts registered at the illegal online gambling site. According to the information provided by local newspapers, more than £87 million were processed by the website – on a monthly basis!
Players would receive instruction on how to make deposits and withdraw their money directly from Tu and his aids while taking a 2% commission for their "services". The group gave their best to stay under the radar, with their website's servers located outside Vietnam. The illegal gambling ring was run by Tu, his friends and relatives, and was assisted by a few IT experts.
The existing Vietnamese legislation doesn't allow online gambling at the moment, but as this sector is very lucrative, many illegal operations are running across the country. Police have conducted many busts over the years, sizing millions – and in some cases, even billions – of pounds. These illicit schemes were run by both locals and foreigners, targeting not only Vietnamese residents, but also nationals of other South-Eastern Asian countries.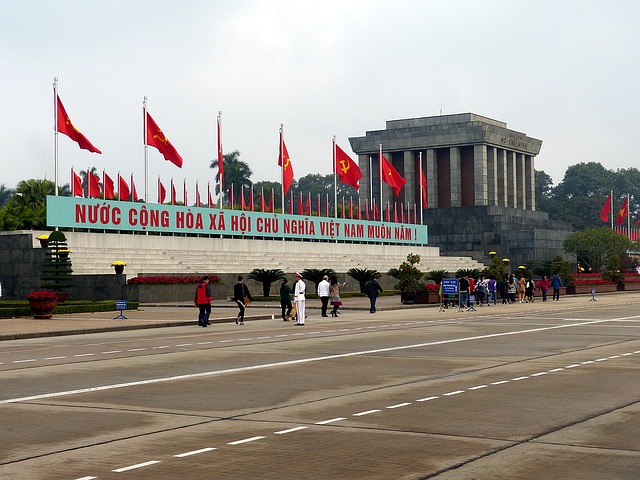 The existing Vietnamese legislation doesn't allow online gambling at the moment.