Alabama Casinos & Gambling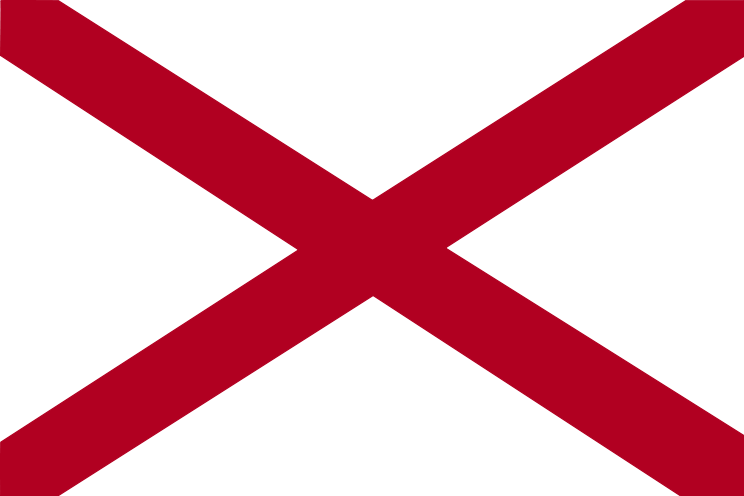 OFFLINE CASINOS BINGO AND RACING IN ALABAMA
Casinos have been outlawed in the state of Alabama for many years and now there are only seven left in the whole state.   The reason these casinos are allowed to continue is that they are run by Native Americans on Indian reservations.
Electronic bingo games have proven very popular over the years and were used to subsidise greyhound racing which was frequently a loss-leading feature of many gambling establishments.  However threats by former Alabama state governor against such popular resorts as the Victoryland Greyhound Park have meant they have had to stop their bingo games which had a devastating knock-on effect on the racing, meaning they can now no longer offer live greyhound racing.   This has caused the loss of over two hundred jobs in Alabama and represents yet another attack by fundamentalists on basic freedoms.
The current state of electronic bingo in the state is somewhat in limbo with several forthcoming candidates for election stating that they will clarify and pass laws which once again will allow AL residents to enjoy electronic bingo.  In the meantime the casinos, racetracks and bingo halls in Alabama are urging their players to go online if they are looking for for sportsbooks that accept US players or online casino and online bingo sites that accept American players.
ONLINE CASINOS IN ALABAMA
Online casinos in Alabama fall under the same legislation that affects the other states of the union, the controversial UIEGA bill, which makes it illegal for financial instutitions (banks) operating within the state of Alabama to process payments from offshore casino, poker or gambling websites.
Whilst this government regulation of financial transactions has proved impossible to enforce, it is worth noting that there is nothing in the bill that makes it illegal for US residents to play in online casinos.  Indeed there are several huge and well respected European based casino operators that accept American players, whether from Alabama or any other US state.  They allow wagers on American sports such as NFL, NBA, baseball and ice hockey as well as online poker and traditional casino games.
The wealth of online casino gambling options open to Alabama based American citizens means that they can effectively and legally bypass the federal and state laws for land-based gambling operations – on the one hand because the federal bill is aimed exclusively at banks and on the other hand because there is simply nothing on the state's legal statutes that prohibits Alabamans from using online casinos.
Indeed plans are gathering pace for fully fledged regulation of online casinos and poker in America at a federal level so expect a wealth of new online casino options for Alabamans in the not-so-distant future.   In the meantime the following casinos are able to accept US based players and because they are not controlled and taxed by the American government they are able to offer huge player incentives such as generous free sign-up bonuses and very high payouts on their slots and other casino games.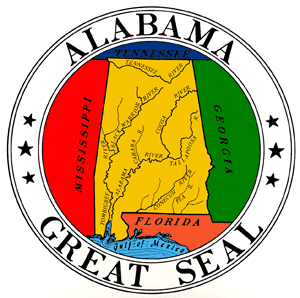 POPULAR ALABAMA CASINOS
Although land casinos are banned in Alabama there are still casinos based on Indian reservations. With a population of 4,780,000 there is no shortage of Alabamans who want to experience the fun of casino gambling so these casinos remain popular with Alabama residents who don't want to travel to Mississippi to gamble or play from home at online casinos.
Three of the most popular casinos within the borders of Alabama are owned by the Poarch Creek Indian Nation.   The Poarch Creek Indians are the only federally recognised tribe in Alabama after an agreement in 1984 granted them sovereignty.  This has allowed the tribe to institute their own system of government and pass their own laws which has helped their casinos to flourish.
Wind Creek Casino is based in Atmore and features a fifty thousand square foot gaming floor with all popular casino games such as roulette, blackjack, craps and baccarat as well as over 1600 electronic gaming machines and video slots.   The most popular slots games at Wind Creek Casino are:
Wheel of Fortune, Sizzling 7s, Triple Lucky 7's, American Original, Double Diamond, Hot Shots Blazing 7s, Quick Hit Black & White, Draw Poker, Hexbreaker, Texas Tea and Beetle Bailey.
If you're staying over you'll be more than happy to use the luxury 236 room hotel, rated in the top 1% of hotels nationwide.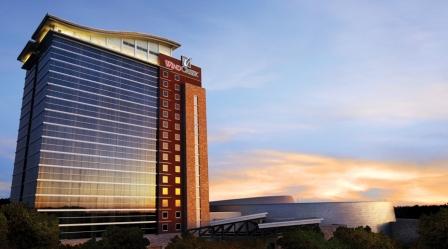 Wind Creek casino in Alabama
Tallapoosa Casino is also run by the Poarch Band Creek Indians and is situated near state capital Montgomery, overlooking the scenic Tallapoosa river.
Specialising in electronic bingo machines, Tallapoosa Casino is popular with residents throughout Alabama and beyond.  The casino floor is over twenty thousand square feet with 500 gaming machines paying out in excess of $50m every month.
Riverside Casino features a 39,000 square foot gaming floor and almost one thousand electronic gaming machines with a particular focus on bingo machines.  The casino is beautifully located on the Coosa river just outside of Wemptuka.
The Riverside Casino, the third of Poarch Creek Nation's Alabama-based casinos, pays out over $60m in prizes every month and has as its centre piece the renowned Wave Entertainment Lounge attracting Motown, Southern Rock, Rhythm and Blues and Country bands from across the state.  You can also buy discounted tobacco products at the Smoke Shop.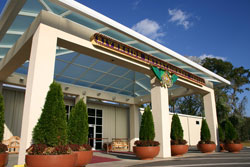 Riverside Casino in Wentumpka Alabama
ALABAMA CASINO ECONOMIC BENEFITS
All legal casino activity in the state of Alabama is controlled by PCI Gaming – the Poarch Creek Indians' casino group – and provides many economic and employment benefits to the state which include:
• 669 people directly employed by PCI casinos of which 90% are non-Indian
• 2880 jobs directly and indirectly linked to PCI casino activity
• Over $25m in federal tax revenues generated
• Over $12m in state taxes generated
• Revenue from Poarch Creek casino activities helps fund school, healthcare, land improvement, community development and other social services.