Alaska Casinos & Gambling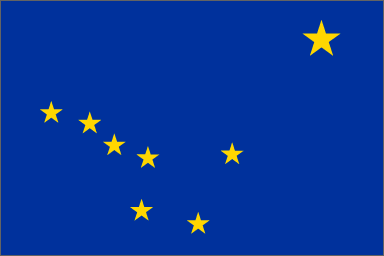 LEGAL STATUS OF ONLINE CASINOS IN ALASKA
Alaska is one of the stricter states of the union when it comes to casinos and gambling.   Whlist gambling events for charity and casinos on Native American land are allowed, lotteries, pari-mutuel and commercial casinos and gaming are prohibited.
Casino gambling in Alaska has been trending towards acceptability following a bill that was passed in 2005 allowing poker, rummy, cribbage, bridge and pan.  However for a full casino or poker experience the best recourse is to play online, not least because Alaska is primarily geared towards great outdoor adventures when it comes to tourism rather than indoor activities.
As in the rest of the United States it is not illegal to play in online casino and poker rooms in Alaska if you are an individual player.   The controversial federal bill, the UIEGA, which caused many online casinos and online poker rooms to close the door on American players, actually only applies to financial transactions between financial instutitions (banks) and offshore casinos.
Therefore as long as you are not a bank you are legally entitled to use the services of online casinos wherever they are based in the world. We have carefully drawn up a shortlist of the best online casinos worldwide that accept US players that you can find in our USA casino section. Only casinos that have been established for many years in the online casino industry and with a faultless customer service and security record have been included. Payment processing is an issue for American players but these casinos are able to offer stable funding and payout options using a variety of methods including credit card, check and wire.
LEGAL POKER ROOMS IN ALASKA
The new law allowing poker games in Alaska is a big step forward for the liberalisation of gambling laws in the 'great land' state.  There are some limitations in place though – it costs $25,000 per year for a licence to hold poker games such as Texas Holdem and a further $10,000 per table.
The expense of hosting poker games has meant that land-based poker has not taken off as hoped when the bill was passed meaning that if you want a proper game of poker your best bet is once again to head online and there are a couple of excellent well established poker rooms that accept US players.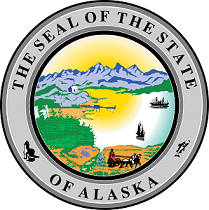 BINGO CASINOS IN ALASKA
Alaska has less than a dozen proper land-based casinos, all run by Native Americans, and half of these are specialist bingo casinos.  There are also pull tab casinos – pull tabs are similar to scratchcards so as you can see Alaska is not exactly Las Vegas when it comes to cutting edge gambling.
The casinos are mostly concentrated in the far south of the state so unless you live nearby it is unlikely to be a regular destination for you whether you are an Alaskan native, just travelling through, or on holiday in Alaska.
As the least populous state per square mile in the United States it is perhaps not surprising that there is very little casino and gambling action here amongst the 770,000 strong population.  Neverthless if you are determined you may be interested in the following Alaskan casinos.
Atka Ira Council Casino – featuring thirty bingo seats, enough for half of the population of the town of Atka to play at any one time, and games of pull tab.  The hotel is small but features a restaurant.  The state capital Anchorage is over 1000 miles away from Atka Island.
Klawock IRA Pull Tab Shoppe – a much busier casino in the town of Klawock, population 800, in the far south of Alaska.  As well as specialising in pull tabs there is space for Alaska's most popular form of gambling, in the shape of a 65 seater bingo hall.
Metlakatla Indian Community Bingo – An even larger bingo hall can be found in the southern Alaskan town of Metlakatla at the community bingo casino.  They feature ninety seats and are open Thursdays and Saturdays at 4pm.
The remaining 'casinos' in Alaska feature variations on this familiar theme of bingo and pulltabs with a few slots machines in the Shoonaq Tribal Bingo casino in Kodiak.  This is why Alaska is not known for its casinos, you should be going fishing instead.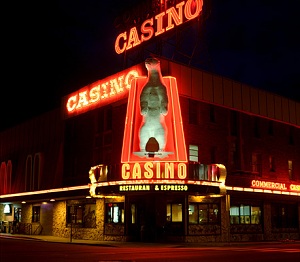 play pull tabs with polar bears
ONLINE BINGO OPTIONS IN ALASKA
As you can see bingo is the most popular form of gambling in Alaska but you have to be very lucky to find yourself near one of the handful of native American bingo halls operating within the state.   Once again the overwhelmingly best option is to find an online bingo site that accepts US players.
We have provided a shortlist of US online bingo sites that allow American residents to play.  These are very well known bingo sites that have been online for many years and best of all most of them will offer you a free bonus with no deposit necessary.  Basically they are giving you free money to try them out so you have nothing to lose.
This is far and away the best way to enjoy a bingo experience in Alaska, tucked up warm in the comfort of your own home, if you don't have the means to get to an Indian Bingo casino.