All41 as Microgaming Gets Into Megaways
All41 Studios is a relatively new gaming studio, but they've already broken into the big time, and in 2021 will look to add to their successes by developing more titles like their ground-breaking Microgaming Megaways game, Shamrock Holmes.
The All41 group was launched in 2018 and they are part of Microgaming.
This sort of link between big developers – and they don't come much bigger than Microgaming – and smaller studios is the way of the future. Bigger companies get to work with smaller, more nimble companies who may be better at innovating; and smaller design studios get to use the muscle of big gaming companies to put their games before millions of players.
All41 have designed games only for Microwaves so far, using the company's breakthrough design platform. Thus far they've brought out 17 titles and are rated as a top 50 provider in the UK online casino market.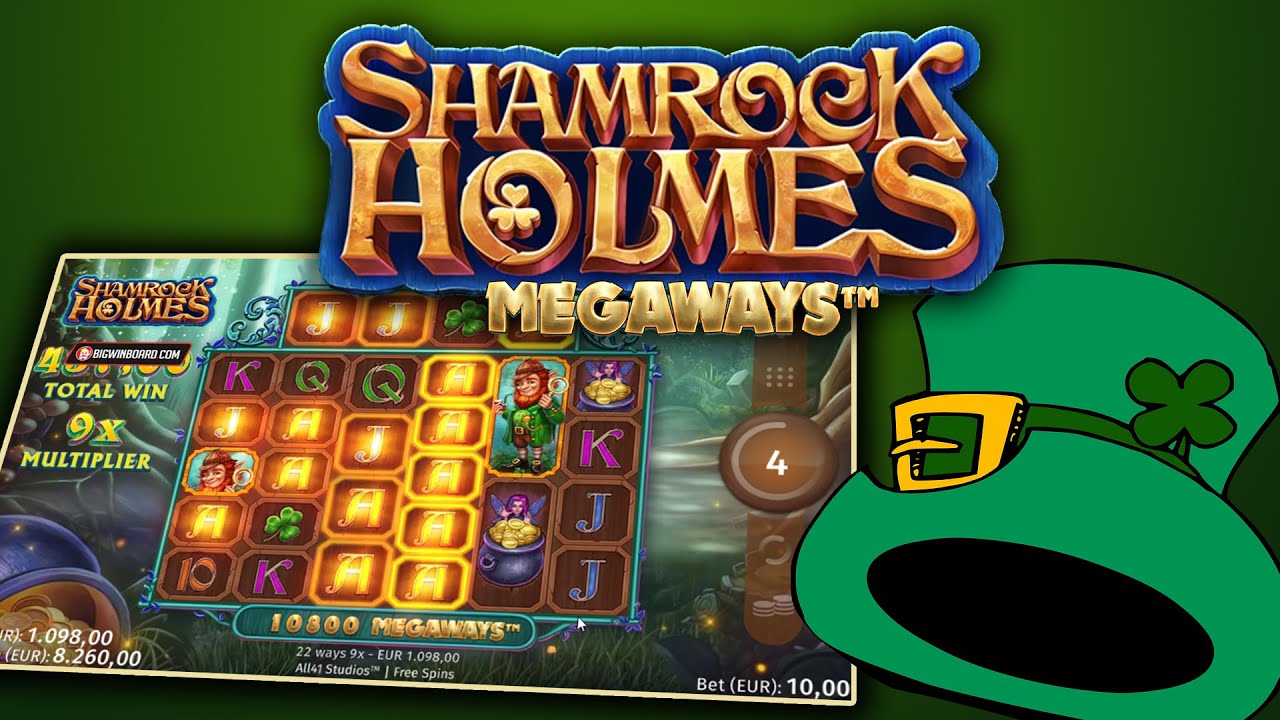 Let's have a look at the company.
What is their mission? They say they want to deliver "unique quality player experiences".
How do they do that? They say their use of data means that their games can provide what players want.
What's next for All41?
Shamrock Holmes Megaways is a new release from All41 via Megaways.
Megaways has revolutionised the casino slots market, although in ways that players may not truly appreciate. Megaways is a gaming engine, so it's essentially about mathematics and a lot of what it does is invisible to players.
What is visible is the extra features that come as standard with Megaways games. This usually includes respins, bigger top prizes, and a-typical reel sets and symbol sizes. There's a lot of gameplay, but the player doesn't see the sums that go into delivering these features, which includes changing numbers of symbols on each reel to deliver the famous Megaways top features, the 100s or even 100s of thousands of ways of winning that stand in for standard pay lines.
In the case of Shamrock Holmes, All41 have decided to emphasis the high-win potential that can come with Megaways. They've also included the respin feature. All41 say players want games that offer bigger wins.
All41 explained why they introduced the Magic Forest Respin in a recent interview, and it's a fascinating insight into how slot designers work.
The respins were included because the bonus isn't triggered as often as features in other comparable game. The Magic Forest respin stands in as an alternative feature to the big-hitting free spins round to keep the player interested. Again, this is all gauged from player data. When they do hit the free spins the player can really win big with unlimited multipliers on prizes.
The company has another new release quick on the heels of Shamrock Holmes. That game is Forgotten Island, and it doesn't feature Megaways – maybe Microgaming are dipping their toes in the water with this one; we predict that more games will follow as Microgaming games have proved massive hits whoever has released them.
Forgotten Island is themed on the King Kong story, and instead of respins, there's a subsidiary feature called the Kong Spin that the designers hope will help gin up excitement in the player and get them to continue spinning in pursuit of the big wins that can be found in the free spins round. Another different feature in this game will be a buy-in, which means players can simply toss a load of money into the pot in order to buy access to free spins. All41 have designed a three-tier version of this feature for this game.
More games still will follow in 2021 for All41.
A February release is 6 Tokens of Gold, with a Hyperhold feature that's been featured in previous games.
All41 Gaming's Biggest Hits
All41 has only been around for a couple of years, but they do well in the slot charts, and UK players obviously enjoy what they're doing.
Their most popular game is: Book of Atem WowPot, a high variance game with a four-level progressive jackpot that accounts for its slightly lower 93.5% theoretical return to player. This game is likely to be around for a while as the progressive WowPot is likely to be a big hitter in future. With a higher seed fund than the world-beating Mega Moolah, it's bound to continue to deliver bigger wins than the ½ million it's already paid out in just its first year in action.
Arena of Gold is the company's next most popular game and it has a big respins feature and giant symbols in the free spins round. This is a medium volatility game with a very acceptable RTP of over 96% so it should give you a much more typical slots experience than some of the company's other games.
Alchemy Fortunes is their third most popular game and it's a magic-themed game with a high variance that delivers a 1,100-times stake top prize. The game's big visual secret is a huge reel set on a square set of reels.
Everyone needs a cowboy game, and All41's fourth most popular title, Wanted Outlaws is a great example of the genre. This is a 2,500-times prize top prize, again with high volatility, and a 96.41% theoretical return to player. It uses a ways to win engine with 3,125 possible winning combinations. There is a 5 by 5 reel set with additional symbols, and the main bonus game is a classic free spins game.
Finally, to round out the top five, we come to one of the new Megaways games, Forgotten Island, with its 117,649 ways to win (at the top of the range), on a 6 by 7 reel set. The top prize is a whopping 7,000-times top prize, with betting from 20p to £20.
There is sure to be more good news from All41 in 2021, with more games, Megaways and other ways, coming throughout the year.
The company is licensed in the UK but based in Estonia. Microgaming are one of the most trusted names in the business and you can play all of their games with complete confidence.