Are you insane? Why you should turn down some bonuses
Bonuses to the left of me, bonuses to the right of me! Bonuses everywhere. Casino bonuses, and particularly welcome bonuses, are the prime tool that the casino business uses to get you to sign up to new sites and to play new games.
And sometimes you should ignore them.
This sounds very counterintuitive. So bear with us why we explain what we're on about here.
What is the Purpose of a Welcome Bonus?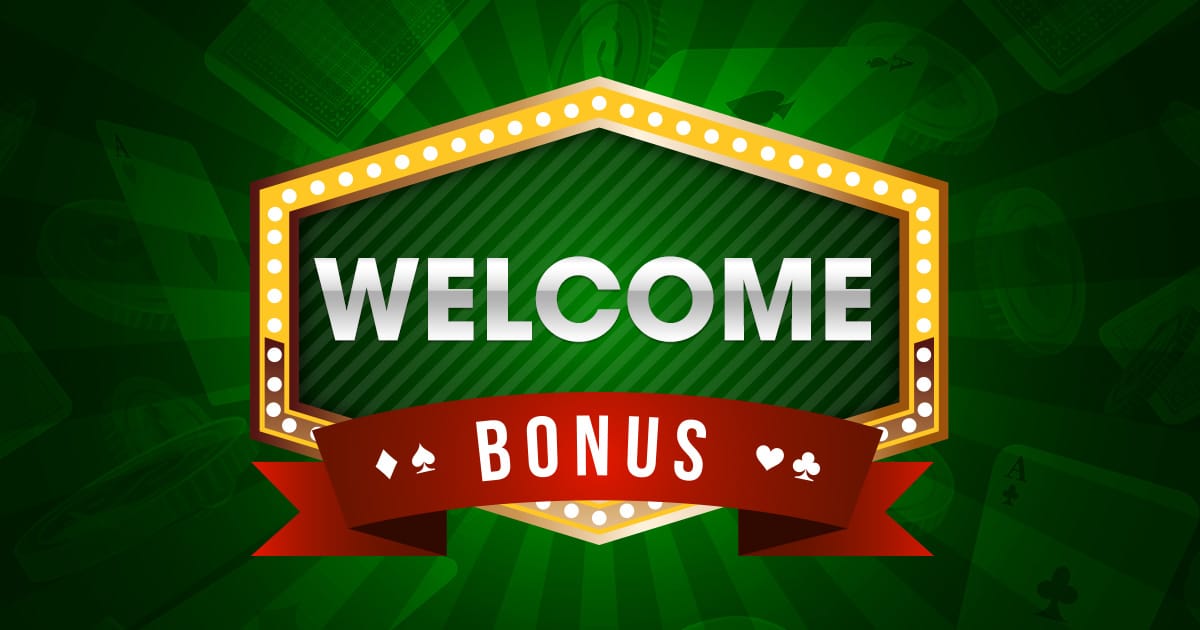 You need to ask what a bonus does.
And most importantly what a casino bonus does for you.
A bonus is designed and delivered by a casino site. Therefore a welcome bonus is designed and delivered in order to benefit the casino site.
That doesn't mean that the player will not benefit at all from a welcome bonus. No. In order to benefit the site, the bonus has to deliver players.
But you can be sure that the bonus has been designed, and calculated very carefully to deliver a profit. And a profit for a casino site is player losses.
You might wonder how casino sites can afford to be so "generous" with their bonuses. Yes, figures like £100 in bonus cash do indeed look very "generous", but they're not, because the casino site is counting on getting all of that money back, or at least not losing it.
A welcome bonus is designed to tempt you to play by looking generous. And it is then designed to keep you at a site for the long term.
Let's look at how it does that.
The Horror that is Wagering Requirements
If you want to know how crazy the whole phenomenon of wagering requirements is then to try to explain it to someone who has never had any involvement with the online casino industry.
They will probably have seen the adverts on TV that flag up the big headline figures, but wait until you explain how wagering requirements work. (These restrictions are sometimes called "playthrough".)
A wagering requirement is a multiple of your first deposit, or your first bonus, or your first bonus and first deposit combined that you must spend at a site before you are able to withdraw money from your welcome bonus or money that you have won by playing with your welcome bonus.
That sounds OK right.
But what if the wagering requirement is 35-times your first deposit?
Now it seems to sound a little more serious.
An example of a typical welcome bonus
The example we're about to show you is actually among the more generous that we've seen.
It's a 100% bonus on your first bonus worth up to £200.
That looks amazing!
So the wagering requirement here is 30-times the amount of the bonus within 90 days.
Let's make it simple and say you deposit £10. This entitles you to £10 of free money!
And, it means that you have to deposit and play with £300 of your own money in the next 90 days.
And this is how the casino affords to be so "generous".
You have deposited £10 to try a site, and as a result, you have a potential commitment of £300 of expenditure over three months. And we know that the urge for players is to hang around and earn that bonus money. It's just the way we work. So, the site is betting that you are going to hang around for that 3 months and that you'll have the natural human reaction of hating to miss out on something, and you'll – as a result – force yourself to spend that £300.
The restrictions keep coming
And this is a generous bonus.
There are often even more restrictions on bonus money.
It is likely for example that your bonus money will always be spent first while being kept in a separate part of your account. So, while you're depositing money to pay off your wagering requirement any other bonus or prize money you pick up will be put into your account and will have to be spent before you deposit even more money.
Almost all games that can be used to pay off wagering requirements are weighted. Some will not count towards your wagering requirement at all. Others will count less, and sometimes much less. And you can be sure that the casino site has worked out with laser precision how these decisions most benefit them.
So games that offer the best potential return to players count for the least towards wagering requirements.
Let's say you love blackjack and want to use that game to pay off your wagering requirement. What if you find out that this game only pays 10% to your wagering requirement?
That's right, you've now got to multiply your spend by 10 to pay off that requirement on your favourite game.
No fair!
The Small Print is Your Friend
These details are becoming less easy to hide as pressure is put on the gambling industry to be more open with its customers. So the small print is getting bigger, but it's still a long way from the headline offer in terms of print size and prominent.
You owe it to yourself to check out these details and you owe it to yourself to considering:
Declining Welcome Bonuses
As you can see a welcome bonus is a tool designed to make you spend more time and more money at a casino site.
This might be fine for you. It might not be. This has to be a decision you make.
So, it might be healthiest for your mental health and your finances to decline welcome bonuses or to look for a site that doesn't offer them or find a site that offers you something different.
Perhaps the best thing to do is to not let welcome bonuses play into your thinking at all. That's right, ignore them! If you are offered one, take it, and then forget it. If you win big and it becomes worth your while to cash in a welcome bonus or winnings from a welcome bonus then start to think about a sensible exit strategy, but sometimes the best thing is to just look at the quality of the site rather than the welcome bonus.