Arizona Man Robs a Bank, Tries to Use Dyed Banknotes at a Local Casino
February 4th, 2020 3.00pm
Despite what we often seen in American films, robbing a bank is not an easy task. It requires thorough planning and careful execution, not to mention a cunning plan to escape from the scene, and avoid being arrested.
Many things can go wrong during a bank robbery, and even after it, but sometimes the problems that occur will make us say out loud: "How did this man rob a bank in the first place?"
A man from Peoria, Arizona perfectly illustrates what we're trying to say.
A Heist Gone Wrong… Two Weeks Later
Richie Steven Hayes, a 51-year-old man from this small town in Arizona, robbed a bank in neighbouring Glendale, but what he did after the heist is what will make you laugh.
Hayes was later arrested and is now facing armed robbery and money laundering charges.
People were still in the festive spirit, on January 2, when Hayes robbed BMO Harris located in Glendale. He simply walked in the bank, presented a note saying he was armed, took the money and fled. According to the official documents, Hayes' spoils were about $4,500 (that's close to £3,500).
As he was fleeing the bank using a bicycle, a pack containing pink dye exploded, rendering his loot useless. But that didn't stop Hayes from trying to launder the money – though not literally, although they could have used a wash.
He did wait a bit before his next move. The court documents reveal that 15 days after the robbery, Hayes entered Desert Diamond Casino West Valley with only one goal – to spend his pink-dyed loot.
Laundering the Money
He was carrying around $1,280 (close to £1,000) in dyed bills and was looking to use them on slot machines with minimal play.
It took less than 24 hours for casino security to spot the bills and act quickly and in accordance with anti-money laundering regulations. The casino then notified the Tohono O'odham Nation police officers who were on duty at the premises and they soon managed to identify the suspect thanks to surveillance footage.
Tribal police alerted Glendale police department, and the authorities were quick to identify the suspect.
Tribal police notified Glendale police of the incident, and authorities worked together to identify the suspect and his vehicle.
He Came Back for More
Hayes made their job a lot easier as he returned to the casino only a week later. He was pulled over by officers from Glendale, Peoria and the tribal police, and found evidence of the bank robbery, including dyed bills and even the demand note he used in the heist.
Confronted with all the evidence, Hayes soon confessed his involvement in the robbery, and also explained he would visit the casino to play slots and exchange the dyed bills with clean ones.
In a statement given to the police, Hayes said his father had recently died, and since he had lost his job he decided to rob a bank to get the money he desperately needed. He also stated how he had scouted different locations, and explained how he had chosen the BMO bank as his target.
Commenting on the latest events, Ned Norris, Jr., Tohono O'odham Nation Chairman pointed out the importance of the safety of their patrons and the entire community. He went on to say this has been a perfect example of the relationship the Nations has with other jurisdictions and commended all of them for protecting the public.
Hayes has been taken into custody, and he's awaiting his day in court so we doubt he'll be visiting casinos any time soon.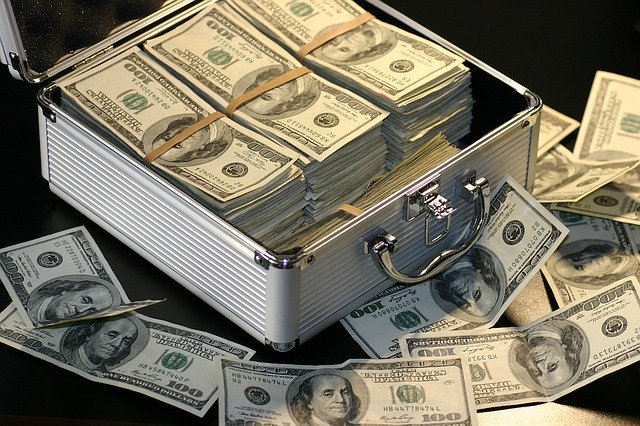 Confronted with the evidence, Hayes confessed his involvement in the robbery.