Arkansas Casinos & Gambling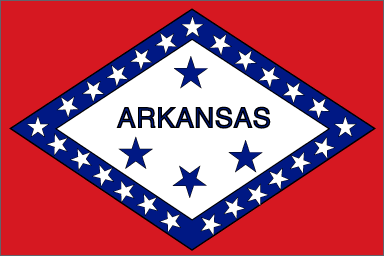 Arkansas Casino and Poker History
As a US state considered part of what is known as the 'Bible Belt' Arkansas has a deeply religious background that has traditionally shunned forms of gambling and games of chance.
However in recent years Arkansanians have reduced their opposition to gambling by introducing the Arkansas state lottery, which helps fund college scholarships, introducing video poker and other electronic gaming machines at the popular Arkansas racetracks, and encouraged the spread of charity bingo games.
Legal games of poker are impossible to find (with one exception, see below) as are dedicated casinos.  Not even American Indian tribes in Arkansas run casinos.  This has meant that traditionally residents of Arkansas have gone to neighbouring states such as Mississippi and Louisiana to spend their gambling money.  Money which many feel should be spent and taxed in Arkansas.
With a population of nearly three million creating a huge $100bn GDP there is plenty of scope and potential in the development of gambling facilities in the state of Arkansas.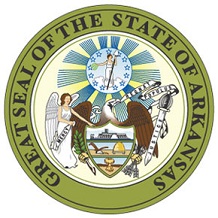 New Casinos Coming Soon to Arkansas
Texan businessman Michael Wasserman is hoping that it will be third time lucky in his attempt to legalise casino gambling in Arkansas with a proposal to open seven casinos in the following seven counties; Pulaski, Miller, Boone, Jefferson, Sebastian, Crittenden and Garland.
If the proposal is accepted, and it is looking likely that it will be, then it will give Michael Wasserman's Arkansas Hotels and Entertainment Inc company an instant monopoly on casino gambling in the state though it will pave the way for many other private companies to open their own casinos and poker rooms.
While many Arkansas residents will welcome the new casinos there are traditional gambling outlets in Arkansas that could suffer from the increased competition – the celebrated Arkansas pari-mutuel racetracks.
Arkansas Racetracks with Casino and Poker Games
There are only two locations in Arkansas where gambling is legal and these are at the state's two racetracks.
Oaklawn Park Race Track in Hot Springs has a long and proud history stretching back to 1905.  It is the home of the horse Racing Festival of the South which climaxes in the famous Arkansas Derby.
Oaklawn Park was forced by economic necessity to expand its gambling from the horse races to on-site electronic bingo, casino, video poker and slots machines making it the biggest gaming facility in the state.  This has boosted the fortunes of Oaklawn significantly as they have had year on year growth since allowing these casino style video machines.
Poker is also now a big draw at Oaklawn Park.  The Silks Poker Series features multi-table tournaments with $30 buy-ins and $10 re-buys.  There is a $1200 guaranteed prize pool and a maximum of sixty poker players per tournament.
Oaklawn Park Racetrack, for horses
Southland Greyhound Park specialises, as you might have guessed, in greyhound racing.  They have been racing dogs and offering pari-mutuel gambling since its inception in 1956.  As well as being the biggest dog racing venue in the United States it was once the biggest gambling destination in the Mid-West with gambling tourists flocking from as far afield as Chicago to sample the action.
Electronic slots and casino machines saved the greyhound track from going under after intense competition from tracks and casinos in neighbouring Mississippi saw wagering on live greyhound races drop from over $200m to a little over $30m in the space of ten years.
Since 2005 the track has seen a resurgence in prosperity as casino games such as blackjack, craps, roulette, video poker and bingo have made appearances in electronic form at the racetrack, making it one of the biggest gambling destinations in the region.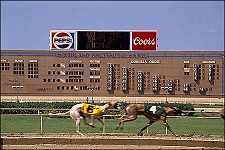 Southland Greyhound Park, for dogs
Online Casinos, Online Poker and Online Gambling in Arkansas
As you can see gambling on horses and dogs has a long tradition in Arkansas going back over one hundred years despite its reserved approach to casinos and other games.  As in other states having a wager online has been made difficult by the US federal government barring transactions between banks and offshore betting and casino sites.  It remains legal for an individual in Arkansas or any other US state to play online poker, play in an online casino or play online sportsbooks.  The question is simply finding a trusty operator and that's where we can help you.
As well as specialising in finding the most trustworthy online casinos that take USA players we also have a comprehensive list of online bingo rooms where Americans can play which features several bingo halls that offer free no deposit necessary bonuses.