This could be our shortest guide ever!
It is illegal for UK licensed casino sites to offer credit card-funded gambling to UK players.
There's a little more to things than that though, and in this guide, we'll go over some of the reasons why it is illegal to use a credit card to gamble, the risks of some other payment methods, how you can find and use casino sites safely, including using high-quality payment methods. We'll also give you the basics on how to stay safe as you play online casino games.
Let's get started.
Why Credit Card Online Casinos are Illegal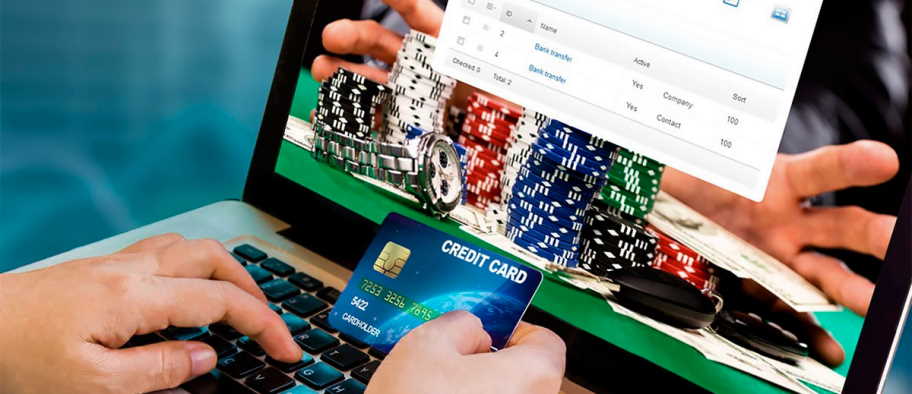 The UK Gambling Commission (UKGC) is the regulatory body for all gambling that is accessed by UK citizens.
UKGC banned gambling businesses from accepting credit card payments for gambling in April 2020.
Why?
They did it as part of an ongoing review of gambling regulations in the UK that is likely to have more impacts soon.
Of the 24 million UK legal gamblers (more than 10 million online) around 800,000 had used credit cards. Of this group of gamblers, 22% were classed as "problem gamblers" and a larger proportion of this group was classified as "at some risk of harm".
The only gambling you can now do in the UK with a credit card is buying a real-life lottery ticket.
Evidence from the UKGC showed that some players had used credit cards to build up debts of 10s of thousands of pounds.
Payment Methods you can Use in UK Online Casinos
So credit cards are off-limits.
This leaves UK online gamblers with plenty of options with which to fund their online slot play or use live casinos.
These can be split into four broad categories:
Bank accounts and cards,
E-wallets,
Pre-paid cards, and
Mobile payment apps.
This is not a comprehensive guide to payment methods so you will need to research any payment method that you decide to use. At a minimum, you should look at the website of the method you are considering and you should also look for at least one independent review or assessment of that method.
Here's a quick guide to them:
Bank accounts and cards for online gambling
Most of us have a bank account. For both the player and the casino site there is the bonus that bank accounts and debit cards are highly trusted, are generally secure, and provide quick if not instant payments.
You can use your bank account by making a transfer. Transfers are usually authorised via your bank, so you will need to contact your bank to confirm the payment or use their website after you have set up the system with the casino site.
To transfer money internationally you will need to use a wire transfer.
Debit cards are probably the most popular way of making online payments. All you need is a card. You'll be asked to input a long card number, an expiration date, and an authorisation number at least. Visa and MasterCard are the biggest brands.
The big danger with bank payments is that you are accessing a potentially limitless pot of cash. OK, there probably are limits, but most bank accounts and most debit cards will allow you to prearrange an overdraft facility. You need to bear this in mind.
E-Wallets for online gambling
E-wallets are a tool of the internet age. The biggest and by far the best known of these systems is PayPal, and it is typical in the tools and options that it offers to players.
Deposits are very quick and easy to make and they are free. There may be charges associated with withdrawals but they are more usually from the payment processor than the casino site.
These systems are secure – though you need to take the precautions that they advise you to – and trusted.
An e-wallet puts a buffer between your bank account and the world and you can use it to limit your spending and your risk. However, as you can link e-wallets to your bank account or debit card you can short-circuit this limit if you choose to.
PayPal is the biggest but Skrill and Neteller are also big names in the gambling world.
You can use e-wallets to process payments made with Bitcoin and other cryptocurrencies.
There are security risks with e-wallets but you cannot spend money you do not have with them unless you link to your bank account.
Pre-paid cards and vouchers
These devices are a great way to link real cash with the internet and they can even be used by people who don't have bank accounts.
Pre-paid cards can be bought online or in bricks and mortar shops. They carry a face value that can be realised online via a password or pin code.
They are instant and there is no charge to make payments, though there is a cost associated with using the cards. It is rare that you are allowed to make payments to a pre-paid card.
Paysafecard is the biggest and best-known brand in this area of the market.
You need to be aware that you cannot accept payments and that payments are limited to pre-set amounts with these cards.
Pay by phone apps
As the majority of internet users are now accessing websites on their phones it's no surprise that the pay-by-phone market is exploding.
These methods of payment come with a health warning. They are a form of credit in some ways. If you are using a pay-by-phone app that transfers payments to your mobile bill then you are playing with money you may not have. This is why the payment limits on these payment methods are often so low, sometimes as little as £30.
Make sure you stay safe.
Boku is the best-known name and the pay by phone brand comes in a variety of names.
Apple Pay is a sort of pay-by-phone method but it is more than that, linking apple devices to your bank account or cards. It is generally considered to be safe and secure and for Apple users, it is an increasingly common way to access online payments.
Judging payment methods
With your credit card safely in the draw, you can check out what payment methods you would like to use on a high quality, safe casino site.
You will usually find a list of payment methods on the front page of a casino site.
A couple of things you need to bear in mind as you sign up are:
Some payment methods will disqualify you from picking up a welcome bonus – Skrill is a good example.
Casino sites, for security reasons, prefer you to receive all payments to the payment method you used to open your account. When this cannot be done they prefer to default to bank transfers.
You will also need to provide proof of ID to a casino site once you start receiving payments from them, this may involve scanning identity documents.
When you check out a casino site take a look at the FAQ page or the About page or even the full terms and conditions to find out what conditions are attached to each payment method. You should be able to find out if there is a charge for making payments of accepting payments. You should also be able to check how long payments take to be processed. Most ingoing payments are instant and free, but some outgoing payment methods take a while to process. Not all payment methods come with big limits. Some can only be used to transfer or receive small amounts of money.
You should do the same checks on the payment method you use. Some make a charge in accepting payments, for example, PayPal levies a 6% charge on incoming payments.
Finding safe credit card casinos
If you find a credit card casino then run!
As we've established, credit card gambling is illegal for UK players in the UK. This may not be the case in every jurisdiction around the world, so if you're travelling and you access a site from another country then maybe you can use a credit card.
You need to be on your guard around online gambling. We don't like to make people paranoid, but we do always encourage our readers to take their security seriously.
This means finding safe sites, using good security protocols, and keeping an eye on your behaviours for possible problems.
So, in the UK there are no safe credit card sites.
However, you can find safe sites easily.
The first thing to check is UKGC licensing. Any site that is not licensed by the UK's regulatory body is not safe to use. Again – run away if you find one! You should be able to check the licence from eth front page of the site – take the time to do it, you may also find some good information on the company when you do.
Beyond the licence, you should check that there is a good quality site that you can use safely and enjoyably.
Security protocols for credit card casino sites
The credit card protocol is to run away, but you do need good security protocols in place whatever other method you use to fund your account.
Use only encrypted sites and make sure that your own device has good quality anti-virus or other security software.
Passwords are very important. Pick strong ones and only use them in one place. You can use password lockers or apps to store all your passwords.
Do the basics like covering your screen if you are in company and you're inputting a password. Be wary of using Wi-Fi that you don't know and if you do use Wi-Fi in a public place then you need to check that it is encrypted.
Never leave your online gambling account signed in when you are not using it.
Keeping yourself safe at online casino sites
A good quality site will have good quality information to help you get started on a safe gambling journey.
It's no secret that it's possible to get into trouble with online gambling. That's the reason why credit card gambling was banned. And credit card gambling is a great example of the dangers of gambling – it is gambling on the assumption that one is going to win, always a dangerous thing to do!
Take a few minutes to learn about problem gambling via the advice links on the online casino sites you look at. It will be time well spent.
The old anarchist, antifascist motto: no-one protects us but us, is a good guide here. There is advice for you in the gambling world, and there are tools, but it is ultimately up to you keep yourself by finding and taking that advice and by using those tools. Things like time limits, cash limits, and self-exclusion and breaks are all there to help you if you use them.
A lot of the indicators of problem gambling are personal. Sites have a responsibility to keep an eye out for players who are spending and losing large amounts of money, but players should also be aware of eth signs that come before that:
Are you gambling because you feel upset or to change or manage your mood?
Are you gambling to avoid thinking about everyday responsibilities?
Do you gamble because you need money?
Are you able to talk openly and honestly about your gambling without feeling upset or defensive?
Are you hiding how much you spend or how often or for how long you gamble?
These are great questions to ask yourself at the start of your safe gambling journey.
Credit card casinos in summary:
Never gamble at a credit card casino from the UK,
Use the safe payment methods we have described here,
Learn about safe gambling behaviours and the tools you can use,
Monitor your behaviour every time you gamble.
And have fun! Having fun and not thinking about money is probably the best way to play gambling games online safely – however you fund your account.