The online casino business in the UK is booming. The UK is the world's largest real-money online gaming market. Online gambling has never been more accessible, and that includes playing real-money slot games with your debit card, among the fastest and most secure payment methods we have.
There are a number of options when it comes to opening an online casino account and keeping it topped up with cash.
In this guide, we'll take you through the benefits of using a debit card in an online casino site, and give you the tools to do it safely by finding safe casino sites and help you to stay safe by following good safe gambling and security rules.
Let's have a look!
Bets Debit Cards Casinos UK
What is a debit card casino?
Debit cards are a doorway into your bank account.
They've been around for a while in the UK, coming onto the market in the late 1960s, but only really started to take off and achieve broad acceptance from the 1980s and into the 1990s.
In the UK they work in two ways, off- and online. The vast majority of transactions are now carried out in the real word with chip and pin and contactless cards that immediately connect to a bank via a phone connection. However, you can still make payments guaranteed by signature in some very limited circumstances.
There are no signatures at an online casino site of course, and to make a payment to a casino site you have two choices: a debit card, or a pre-paid debit card, which is a relative of the older system with some slightly different features.
Debit cards are fast, safe, and secure, but you also need to take some precautions to keep yourself safe.
Which debit cards can I use at UK Casino sites?
There are two massive brands in the debit card world, supplying the vast majority of cards to UK banks.
They are:
Visa (or Visa Debit) and MasterCard.
The third option is Maestro, which is a brand of MasterCard.
How do I use my debit card at a UK Casino Site?
You almost certainly don't need to be told this, but here we go.
Using a debit card online is incredibly easy. I use mine for so many transactions now that I've got all the numbers memorised.
To use a debit card at an online casino site simply select the "cashier" or "deposit" option. At the cashier screen, you will be given two choices: how much you want to deposit, and what method you would like to use to make the deposit.
Simply pick your amount and select your debit card. Then you'll be asked to provide the "long card number" that is printed on the front of the card, the expiry date (and sometimes the issue date as well), and the CV number that is printed on the back of the card by your signature.
Your payment should be accepted instantly. You can even save time by saving your card details at most sites. If you keep your accounts safe then there's no really good argument against doing this.
Is it safe to use my debit card at UK casino sites?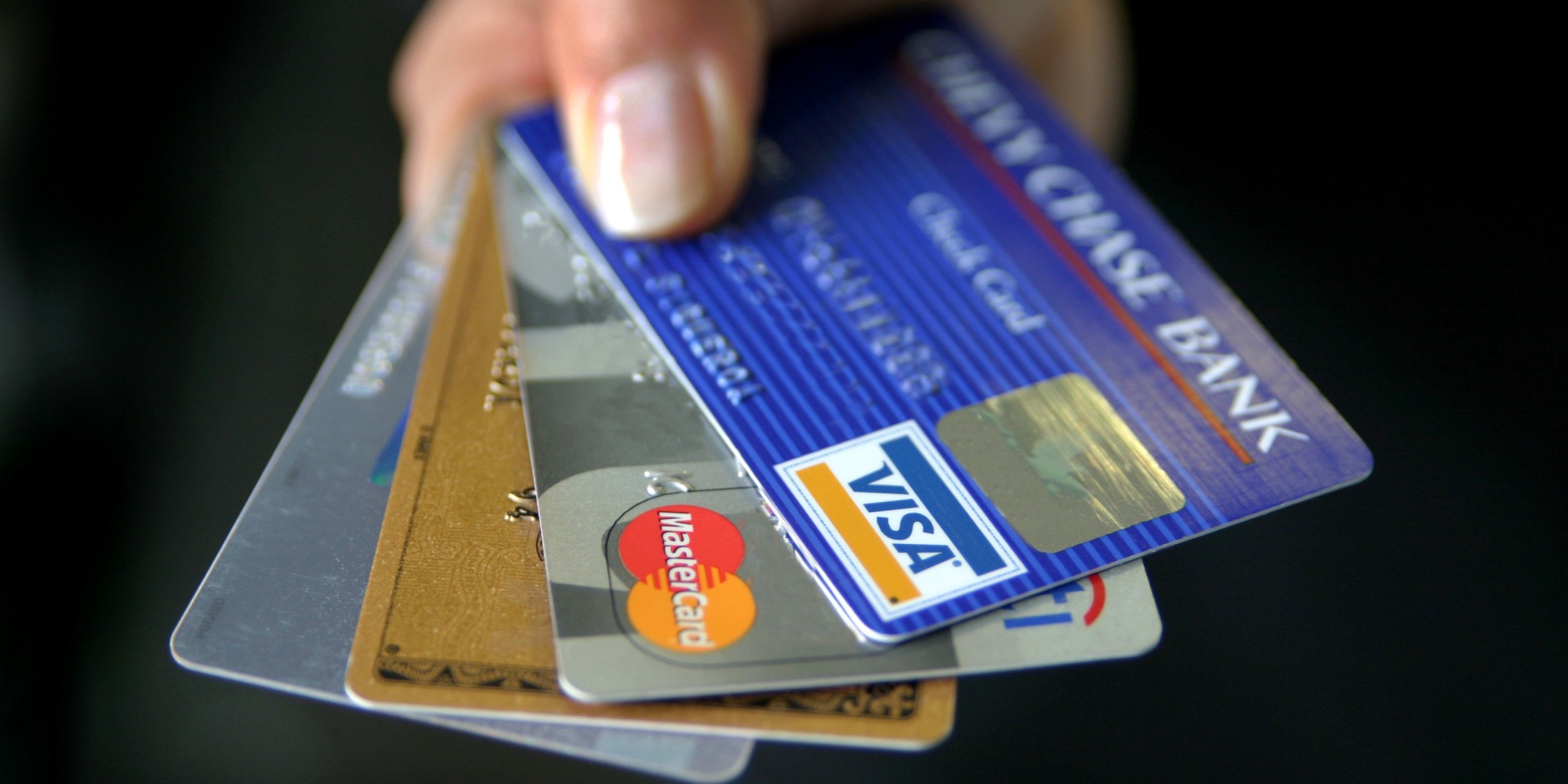 It should be completely safe and secure to use your debit card to make a deposit at a UK casino site. The system is well established and has very well regarded security measures at all stages of the transaction process.
However, this doesn't mean that you should forget all precautions. You need to make sure you are using a legal, legitimate and licensed casino site, and you need to make sure that you are keeping your device and your baking details secure as well.
A legal site will be licensed. Without a licence from the UK Gambling Commission, it is illegal for a site to offer gambling services to anyone in the UK.
Check that the site you want to use has such a licence.
Go a bit further if you like and read the sites security and data protection policies. Our belief is that any site that has a licence and is otherwise legitimate is safe to use.
As ever, make sure that you can see the URL you're expecting in the address bar on your browser and that it has SSL encryption – shown with a padlock symbol in most browsers.
Keeping your debit card safe at UK casino sites
You also need to take some precautions on your side of this transaction.
The big danger for most online casino users is their own poor behaviour. Please do take personal online security seriously.
This includes choosing unique passwords that are hard to crack or using a good quality password service or password safe online.
Learn how to spot scam emails and remember that a casino site will – like your bank – never ask you for any banking details or passwords in an email or over the phone.
Beware of clicking links in emails, especially if they immediately ask you for banking details.
You need to make sure you have good security on your own device too. Use a good quality anti-virus, anti-malware and security suite on your computer and keep it up to date. In fact, make sure you keep all of your apps and programmes updated as updates and patches very often fix security glitches.
There's the simple matter of physical security too. Don't input debit card details where you can be seen or when you're using a shared computer.
Make sure you log out of your casino account if you ever use it on a shared computer. The same is true on your mobile, which can much more easily fall into the wrong hands – use all the security precautions and ID options that you are offered if you really want to stay safe online.
Be wary about using Wi-Fi that you're not sure is fully encrypted.
How to compare payment methods at UK online casinos
Debit cards are very popular, but they are by no means the only way to fund a UK online casino account.
There are a number of other methods of making and receiving payments and a bewildering number or brands now delivering them.
They include:
Bank transfers. A very established and trusted way to get money to someone online is to get their banking details and ask your bank to make a payment. This process can be made more streamlined with the use of a number of online services that cut out stages in the transaction.
E-wallets. Surely e-wallets are rivalling debit cards as the most popular way of paying online now. There is a security element to e-wallets because it is possible to isolate them from your main bank account – though if you link a service like PayPal to your debit card or bank account you lose this benefit.
E-wallets are also easy to use, and secure – as long as you follow precautions. PayPal is easily the best known, but because PayPal withdrew from the gambling market for a long time it is rivalled by Neteller and Skrill in this area.
Pre-paid cards and vouchers. A pre-paid card is a great way to spend online if you don't have a bank account. They're also fast, convenient and secure and work something like an e-wallet. In some cases, you can buy the cards over the counter at real-world stores and then use a code or pin number online. Paysafecard is the most common brand of pre-paid cards in the gambling world, though we will look at pre-paid cards from debit card providers too.
Mobile payment methods. As more and more of us switch to mobile internet access the market for specialised payment methods has produced a number of apps. Boku and the pay by phone family of systems are the best known. These systems use your phone bill as a quick and convenient way to make payments online. There may be costs associated with these systems and they generally have very low deposit limits to help keep players safe.
Apple Pay exists in a category of its own. Only available to Apple users it is somewhere between a banking method and an e-wallet. It is available at a large and growing number of online casino sites.
Each time you look at a casino site you should check out what payment methods it offers. The vast majority of casino sites carry this information prominently on their front page.
You should also check what the terms and conditions associated with each payment method is.
The things you should look at are:
Charges – are there any fees associated with using your favoured payment method.
Timings – most payments into casinos are instant, but most withdrawals take some time to process. Debit cards are almost always the fastest way to get money out of a casino site but you should always check.
Deposit and withdrawal limits. Casino sites are allowed to put limits on the amounts of money you can deposit and withdraw using each method of payment. Debit cards usually have very high deposit limits. They are backed by banks and shouldn't allow payments that cannot be funded by the player's bank account so they can be trusted. Withdrawal limits may be lower, but they're usually among the highest of the allowed methods.
For security reasons you will need to verify your identity before you make a withdrawal from most casino sites. To do this you will usually need to send ID documents to the site, and occasionally you will need to send an image of your debit card – be sure you are careful about such an image if you do ever have to do this.
Most casino sites prefer to make payments back to the place where they came from, and as debit cards are free, fast, high-limit options for receiving payments this makes them a good option.
Pre-paid debit cards at UK casino sites
Pre-paid cards from debit card providers, Visa and MasterCard are not debit cards. They work in exactly the same way as other pre-paid cards and should be considered in that light and compared against those products as like-for-like competitors.
Keeping yourself safe with your debit card at UK casino sites
Problem gambling is just about the most high-profile aspect of the UK casino market right now.
There are more and more sites, and players are using them. The majority of players should be able to do so perfectly safely, but everyone should take the risk of problem gambling seriously and have at least some idea of how to spot problems before they get serious.
Our plea to our readers is always to talk openly about any problems that you have and ask for help as soon as you feel uncomfortable with your gambling behaviour – hiding and delaying can only make matters worse.
Debit cards have some advantages when it comes to safe gambling – if you are careful. Credit card gambling has been banned in the UK because it is too dangerous: players who are addicted to gambling can gain access to money that they are never going to be able to make good.
Debit cards can also come with this danger. If you have a pre-arranged overdraft with your bank they may allow you to spend beyond your zero balance. Please be aware of your spending whatever payment method you are using.
The rules of safe gambling are simple to describe but can be very hard to follow.
Playing for fun is a great starting point. Once you're playing because you need money you're in serious trouble.
Debit cards at UK Online casino sites
Debit cards are a good option for most UK online casino customers. Almost everyone has one and they are trusted and easily understood. They are no more dangerous or risky than any other method, and in fact, have some good protections built-in.
However, a certain amount of responsibility falls on the player, and you need to take precautions yourself. AS long as you do, and build a good understanding of safe gambling, safe online payments, and cybersecurity then you can have a great time using your debit card at UK online casino sites.