Ben Affleck Got Drunk and Ended up Playing Poker in a Los Angeles Casino
October 31st, 2019 4.00pm
After a number of media reported that Ben Affleck was seen barely walking after leaving a UNICEF event held in Hollywood over the weekend, the famous actor admitted he was drinking and gambling that night.
He left the event with musician Katie Cherry and later ended up playing poker at the Commerce Casino in Los Angeles. The 47-year-old has been fighting alcoholism for a long time now, but at the same time, he had repeatedly stated his gambling habits are under control.
What a Night for Affleck
Once the Masquerade ball in West Hollywood was over, Affleck and Cherry weren't ready to go home, and instead went to the Commerce Casino in downtown Los Angeles, the world's largest card room. Affleck was only getting started, as he soon made a payment of around £15,000 and sat down a high-stakes poker table.
He even managed to win around £1,200 but was so intoxicated during the poker session that he nearly fell out of his chair. At least, that's what his tablemates later told the media.
Commenting on his sobriety lapse on social media, Affleck said: "Ha, you got me. I'm dating. But let's be serious for a moment and talk about something actually important. I have been in recovery for over a year and part of that is helping others."
His Recovery Continues
The renowned actor also stated he had been in recovery for over a year and pointed out the part of that process was to help others. However, he failed to explain how his latest return to the world of alcoholism would help anyone. He did promise to make a sizeable donation to Midnight Mission, a non-profit organization based in Los Angeles that helps the homeless.
Speaking to People magazine, one of Affleck's friends, who wished to remain anonymous, said Ben had already acknowledged he would slip up occasionally. He explained that staying sober wasn't easy for those struggling with such an addiction, and explained that battling with demons of alcohol was a long-term and arduous process.
"It was never as if this was simply behind him."
Thank God He Doesn't Have a Gambling Problem as Well
When it comes to its gambling offering, it should be pointed out that California lacks commercial full-scale casinos, but only has tribal ones. Also, card clubs in this state are not allowed to have a financial stake in the outcome of the table games they offer to their patrons. At casinos run by the state's Native Americans, visitors are able to enjoy blackjack, roulette, baccarat and craps.
Ben Affleck is known as someone who likes to enjoy a game of poker and blackjack from time to time. Back in 2004, he even appeared at the California State Poker Championship, where he claimed the first prize worth nearly £275,000, beating players such as John Esposito and Ty Nguyen at the final table.
Five years ago, Affleck was removed from one of the tables at the Hard Rock casino in Las Vegas, on suspicion he was counting cards. His name was also mentioned in the Molly's Game scandal.
Affleck admitted he had a problem with alcohol a long time ago, but he insisted his gambling was under control. However, his drinking problem impacted his marriage with Jennifer Garner, and the two split last year.
The law also says a person can be removed from the casino if under the influence, although this option is not exercised often.
We hope Ben will bounce back from this relapse, and emerge even stronger.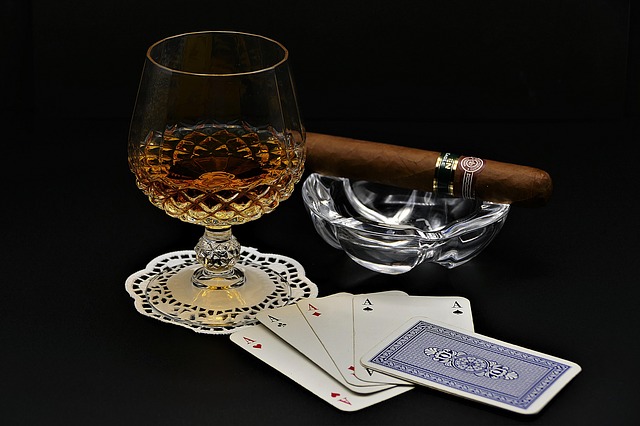 The actor states he has been in recovery for over a year.