Best Online Poker Sites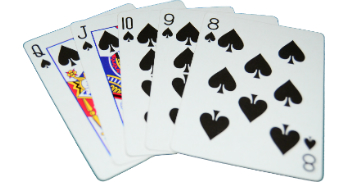 How to be a top poker player
Online poker continues to be the most popular online casino game played today.  While Texas Holdem is still the game of choice for most, many other types of poker are available to play at the top sites and to stay competitive you need to know how to play to win. We have crafted in-depth guides to every aspect of online poker, drawing on our expertise from nearly twenty years of playing and reviewing the best online poker sites.
After you've mastered the basics the first thing to do if you want to gain a proper edge against online competitors is to get some third party software that will analyse your play. Poker Tracker is currently the best poker analyser on the market and will seamlessly work with all the major poker sites to show you where you can improve and what are the best plays to make, as well as giving you all the info you need on your opponents.
Best poker sites to play at
With these tools in hand, you'll obviously want to make the best choice in terms of where to play. Generally, the sites that have the most players have the easiest games. These are the sites that are targetted by professional poker players who need to make their money from the easy pickings on offer from loose players.  Reputation is also a key factor here and you will want to play at a poker site that has been around and built up trust over a long period of time.
Promotions are important if you're going to stay on a poker site for the long term.  The best poker sites all offer bad beat, royal flush and loyalty bonuses plus millions in guaranteed tournament prize money. Novelty promotions are all the rage and you will find the top sites constantly trying to outdo each other with their giveaways.
Top 2 Online Poker Sites
The top two poker sites strike the right combination of player numbers, generous bonuses, easy banking and fast helpful customer service. While it's true that many poker sites look the same it's the little differences that help make a site stand out and these two sites have consistently outclassed the rest of the field over many years.

888 Poker
888 poker is a giant of the online poker world with ten million registered players and up to ten thousand players online at any one time. What makes them the best is the sheer number of features on offer such as live webcam, 3D poker and fully customisable tables as well as free daily prize spins where you can win tickets to $10,000 tournaments. The game variety is very good here with Texas Holdem, Omaha hi/lo, stud hi/lo and snap, all at a wide variety of limits from just 1c to $1000.
The high number of players and the fact that 888 Poker is connected to the award-winning casino mega-site 888 Casino means that soft players are in the majority here so just a small amount of basic poker knowledge will see you gain the upper hand. If you're a hardcore player you will be happy with the six-table multi-play feature and the strong sense of community in the player forums. The highlight though has to be the £2,000,000 XL series tournaments which attract the top players from across the poker world.
Of all the big poker sites they offer the most freerolls making it the best poker site for beginners and experts alike.
♦ Number One Poker Site
♦ live webcam poker
♦ 10,000 players online
♦ 3D poker tables
♦ lively community forums
♦ most freerolls
♦  £20 free no deposit bonus

Pokerstars
Pokerstars easily makes the top three best poker sites thanks to the quality of the software, the variety of player promotions and the frankly awesome reputation that they enjoy throughout the poker community on and offline. The only reason Pokerstars doesn't make number one is that it is actually too good – all the top players can be found here and it makes the games exceptionally competitive.
The Starcoins VIP programme is the best around with hundreds of different bonus prizes to choose from. Pokerstars also keeps play competitively with various leaderboards for everything from longest winning streak to most tournament cashes in a week. You can hunt down celebrity players in the bounty tournaments, join the $10m monthly Sunday Millions event, play a unique 'spin and win' tournament with random jackpots up to $1m and connect to Live events across Europe played in real-time.
The game choice is second to none with pretty much every conceivable poker variant available from Holdem and Omaha to HORSE, Stud, Razz, Courchevel, Budagi, draw and triple draw poker. You'll find the highest stakes here as well at $200/$400 for no limit Holdem and $1000/$2000 for limit.
♦ Number Two poker site
♦  pro and celebrity favourite
♦  best VIP programme
♦  highest stakes
♦  biggest game variety
♦  leaderboards and challenges
♦  $10 free no deposit