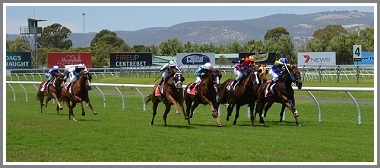 What the best sports betting sites should offer:
Signing up at the top sports sites is a very quick process, they understand that the event you want to bet on might be only minutes away from starting. This means that many players these days don't stay loyal to just one sports site but jump from one to the other, usually depending on which sports site has the best odds so the best sites don't keep you filling in endless forms.
Sports betting has come a long way very quickly and the best sports betting sites now feature live sports streams, live betting and mobile gambling as an absolute minimum. Very often the sports site will have exclusive access to live events with the only requirement for you to watch being that you've placed a bet, however small, on the event or have a positive balance.
Bonuses are very important and you'll want to make sure you're getting the best bonus possible as you won't get another chance to be a first time depositor at the top sites. We make sure to highlight how to get the best deal on your sports bonuses.
Naturally the top betting sites will feature a vast array of betting markets in every conceivable event. If you're having to search other sites for your favourite sports then your betting site isn't doing its job. Our top three recommendations are maxed out when it comes to sports selection as well as passing our usual tests for security, banking and customer service.
Top 3 Sports Betting Sites
Currently there are no other sports sites that can match our top three recommendations, they are significantly better in every department than the rest of the field.

William Hill Sports 
William Hill is world famous for its sports betting so it's no surprise to see their online sports site is the best in the business. You can tell it's designed with the professional gambler in mind with a wealth of stats features that should enable you to turn a healthy profit if you know your stuff.
The fantastic Predictor software allows you to compare historical data between teams to forecast a result while there is also a vast stats & results section, latest sports news and a lively bet exchange allowing you to back and lay with fellow punters.
While they cater for all sports, horse racing is a speciality and they offer a unique racing bonus that gives you the higher odds if they drift out after you've placed your bet. A dream come true for any race fan.  There are also random bonuses throughout the week promoting various sporting events, keep your eyes on these to get the best value.  It's the regularity of these bonuses, the awesome reputation of William Hill and the quantity of stats features that make this the easy choice for our number one best sports site, bar none!
♦ Number One Sports Site
♦  best random bonuses
♦  Predictor software
♦  Awesome stats & news
♦  best horse racing bonus
♦  in-play & live streaming
♦  best betting exchange

 Bet 365
Bet 365 are the bonus specialists of the sports betting world.  They offer great sign up bonuses with low wagering requirements.  This is why they are currently the most popular online bookmaker, it's the best place to start if you want the best first deposit bonus and players tend to stay here once they've signed up thanks to the other stand-out feature of Bet 365 – the best odds guarantee.
While not available on all sports, Bet 365 promises to match the odds of any competitor for greyhound racing, basketball, Channel 4 horse racing and various other events throughout the year. They do more than any other sports betting site to keep their players loyal and it's no surprise they have more players than anywhere else.
The in-play and live-streaming are another strong feature of Bet 365, they have over 70,000 live events every year, far more than anywhere else, with the most in-play betting options of any other betting site. It's a very close call between Bet 365 and William Hill for number one sports betting site, in fact you'd have to call it a photo finish!
♦ Number Two Sports Site
♦  best in-play betting
♦  best sports bonus
♦  odds matching
♦  70,000 live events
♦  most popular sports site
♦  accumulator moneyback bonus

 William Hill
William Hill's is another huge name in offline gambling that has made a successful digital transition. If you're looking for the best sports betting site for football then this is it, they have many novelty bets on every sport but it's the football bonuses that really stand out.
William Hill will give you additional bonuses on your football accumulators, second chances on your first scorer bets, a super sub bonus where if you have a bet on a player then that bet is taken over by the substitute if the player is subbed, cash-in your bets in-play at any time if you're getting nervous, and bore draw insurance giving you a refund on nil nil draws.
William Hill leads the pack when it comes to the social side of betting with achievements and rankings for the best bettors. You can gain trophies for winnings streaks and build your reputation as a top tipster as well as viewing top tips from the site's most successful gamblers.
While Bet 365 may have the biggest sports bet bonus going it's William Hill that takes the crown for the most bonuses in individual events, ultimately making for a more fun experience. If the beautful game is your thing then William Hill is without doubt the best sports betting site for football.
♦ Number Three Sports Site
♦ best for football bets
♦ unique bonuses
♦ £50m Prem Predictor
♦ celebrity in-play radio
♦ cash-in winning bets early
♦ build a reputation