Betway to Pay a Record Fine of £11.6 Million
August 19th, 2019 3.00pm
The UK gambling regulator has recently started using a different approach when it comes to dealing with those operators violating the country's gambling regulations.
After a long-time policy of issuing financial penalties to offenders, the Gambling Commission decided to revoke their gambling licenses. Operators such as MoPlay and Stakers have already got their licenses suspended due to breach of the Gambling Act.
Now That's One Hell of a Fine
And while many were wondering whether this would become a standard practice for the gambling watchdog, the Commission issued a record fine to one of the operators.
Betway, one of the leading online betting companies, will have to pay a settlement of £11.6 million after an inquiry revealed the operator has been accepting stolen money from its VIP clients. To make thing worse, some of them were clearly showing signs of problem gambling.
According to the information provided by the Commission, the inquiry revealed the gambling company had accepted nearly £6 million in funds of suspicious origin. The regulator also announced that some of this money was clearly stolen.
The Gambling Commission pointed out that Betway failed to deal adequately with some of its customers, but also failed to meet its obligations when it came to money laundering and problem gambling prevention.
The staggering £11.6 million fine has become the biggest one to have ever been issued by the Commission, overshadowing the £7.8 million one imposed on 888Casino 3 years ago. Although the list of violations made by Betway was long, the Commission didn't exercise its power to suspend the operator's license.
Problems with Customers
£8 million in deposits were made by a single customer over 4 years. According to available information, the said customer gambled away more than half of this time. His account was marked as risky 20 times, but Betway still didn't react. When asked about the source of the funds he used for gambling, the customer only gave his work as proof of it, and Betway's staff accepted this "evidence" without any objection.
An external report didn't prove the customer was indeed able to afford to make such staggering bets, and the case was forwarded to the operator's Board of Directors, who let him continue his gambling activities. His account was terminated only after the police got involved.
And that's not the first such case discovered at Betway. One of their customers deposited £1.6 million over 3 years, losing nearly half of the sum, although he was unemployed and failed to provide any relevant evidence he could afford to gamble such staggering sums.
Betway also accepted more than £490,000 from a customer who was later discovered to have 11 accounts despite signing up for a self-exclusion program.
In another case, one of Betway's customers managed to deposit £187,000 in 48 hours, while no one bothered to ask him about the sources of his funds.
Betway Didn't Lose the License
Although gambling companies are obliged to check the origin of funds their client wager, which is also one of the licensing conditions.
Some are accusing the Gambling Commission of being too lenient, as Betway's actions were too serious for a financial fine, no matter how big it was.
The company's CEO, Anthony Werkman, stated the company would take full responsibility for all of these cases. He pointed out they had cooperated with the Commission and added they would make sure all recommendations were fully implemented.
Betway will pay £5.8 million to the victims of their customers, while an additional £5.8 million will be used to support the Commission's efforts to deal with problem gambling.
The government plans to review the current Gambling, which could make regulation much more strict.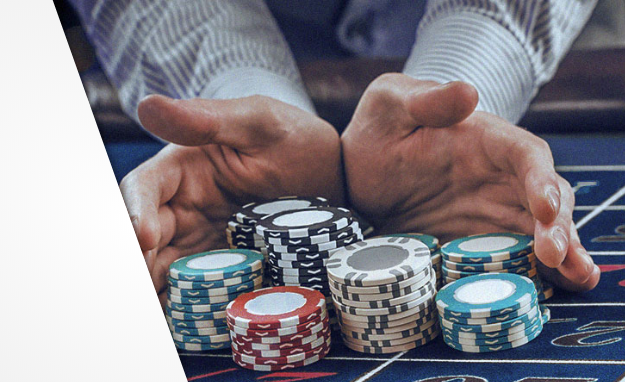 UKGC issued a record fine to Betway.