Bigger Pay-Outs Faster Pay-Outs: The Ultimate Guide to More Casino Money
First of all, let's get this out of the way: casino games are governed by the great god of random. There is no way around that, no way to guarantee a win, and most players will lose small amounts of money in the long run if they play sensibly.
However, while the numbers deciding which three symbols click up next on the reels are random, there is quite a lot of predictable mathematics around online casino sites, and by understanding it and using it you can get a better deal.
Bigger Pay-outs From Better Games
The first thing you can do is to play at games that guarantee you a better return.
Games are governed by random numbers, but the way they are designed means that they produce a predictable return for the casino. This is the law of large numbers in action that means that while 2 coin tosses are completely unpredictable, 1 million coin tosses should produce an outcome that is fairly predictable – around 50/50 heads and tails.
These predictable returns are even advertised to players as a dual pair of numbers: house edge and the theoretical return to player or RTP.
You can sometimes find RTP figures for whole casino sites, but these are only going to be averages based on the selection of games they have.
The best way to get a better return is to concentrate on games with a higher RTP. This figure is one of the best predictors we have of game performance. But it is only a prediction, you should not expect that every pound you bet on a game with a 95% RTP will return 95 pence to you. It doesn't work like that, and these are long term averages.
What Games are the Best Value?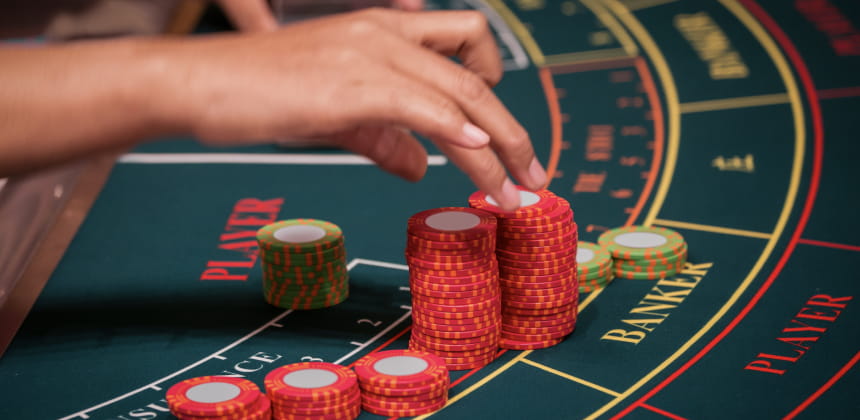 With the caveat that these are on-average predictors, these are the games that should offer you the best RTP.
It goes without saying that you should check the RTP on the game you are actually using.
If you're playing blackjack, you'll get these RTPs:
American Blackjack at 99.95%,
Single Deck Blackjack MultiHand Mobile at 99.91%,
MultiHand Blackjack at 99.60%,
European Blackjack MultiHand Mobile at 99.60%, and
Double Exposure MH at 99.33%.
At the roulette table, the best deals are:
European Roulette at 97.30%,
Lighting Roulette at 97.30%,
Double Ball Roulette at 97.30%,
French Roulette at 97.30%, and
American Roulette at 94.34%.
In poker, the highest pay-outs are from Texas Hold'em, which should be giving you 98.6%, then Joker Poker on 97.3%, 5 Card Stud with 98.19%, 3 Card Stud is 97.15%, Omaha Hold'em pays 96.96%, Pai Gow Poker pays 96.78%, Omaha Hi/Lo at 96.45%, Stud Poker pays 96.30%, and Oasis Poker has an RTP of 96.29%.
Baccarat again shows European games doing better:
European Baccarat at 98.99%,
American Baccarat is 98.94%,
Baccarat en Banque is 98.94%,
Punto Banco is 98.92%,
Mini-Baccarat is 98.76%, and
Chemin de Fer is 98.56%.
Slots are another world again. Most modern slot games come in at around a 96% theoretical return to player. However, this is no longer so simple. New games can come with an RTP range that allows the casino sites that hosts the games to set a figure for themselves around a range that the manufacturer sets. Progressive jackpots usually have two RTP figures, one for the base game, and one that factors in the big prize. And, of course, if you win a progressive jackpot then your relationship to RTP goes out of the window, and it's not realistic to expect players to be too hard-headed if they're fishing for prizes of tens of millions of pounds.
Give Me My Money
There's one great way to lose money, and that's to let someone else hold on to it. While the idea that you might be getting a great return on money in your bank account is sadly a thing of the past, money that is in someone else's pocket is wasted for you.
So you should look for casinos that pay out quickly and without charges.
Most casinos advertise free pay-outs, without factoring in the fees charged by some online payment processors. So for example, a casino site might tell you that your PayPal withdrawal is free, but you'll still pay PayPal's fee. Similarly, some casinos advertise payments as free when they are free up to a certain frequency or up to a certain amount. This means you need to plan when you make withdrawals in order to avoid fees – it's also a good reminder that you shouldn't even be playing online casino games with revenue in mind, and you should certainly try to avoid any situation where you desperately need to get your hands on money that is sitting in a casino account.
Check payout fees when you sign up, and check the timeline too. It can take several days for some payments to be processed, and this will usually be business days, so if you're withdrawing at the weekend you could find yourself waiting up to a week for money.
Almost always the quickest and cheapest way to transfer money to and from a casino is with a bank debit card. Bitcoin is now challenging this supremacy, as it is a currency designed specifically for online use.
More than the Money
These figures should help you to get a good deal out of your online casino play. However, you might want to think about whether a good deal is why you're actually playing online casino games. The best safe casino advice is to play for fun and to stop when the fun stops. And playing with a few percentage points of RTP on your mind isn't much fun!
So take this advice on board, and particularly when it comes to pay-out times and fees for pay-outs, which you should avoid if you can at all, but also play the games you enjoy playing, whatever the returns are. And never bet more than you can afford to lose – that's much more important than any RTP figure.