The Biggest Casino Losers and Unluckiest Losses in History
– Enjoy the schadenfreude of the most spectacular casino catastrophes ever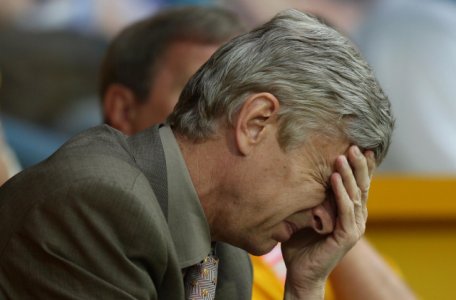 BIGGEST CASINO LOSERS
When it comes to high rollers they don't get much higher than celebrated Ceasar's Palace whale Terry Watanabe.  Terry lost over $120 million in just one year in 2007 and an eye-watering $205 million in total.  The Chinese businessman would attract tourists from miles around who would come just to watch him play.
Some of his play on the blackjack table was notoriously bad as he would sit playing three hands simultaneously on the $50,000 limit table, often hitting even when he was on twenty, hoping for an ace.  To top it all off the casino ended up suing him for $15m in unpaid debt – despite having taken over a hundred million dollars from him already!
Kerry Packer
Australian media tycoon Kerry Packer recorded the single biggest losing streak in UK casinos history when he went on a three-week bad luck streak in 1999 losing nearly £20m.   As if this weren't bad enough one night in London he simply walked into a casino on his own, wagered and lost £15m on four roulette wheels then nonchalantly walked out again.
Josef Reiner
Austrian casino player Josef Reiner was so scared of facing his wife after blowing thousands of dollars on the roulette table at his local casino that he faked an assault on himself in order to claim he'd been the victim of a robbery.  Loser Josef smashed his own face in with an iron bar, breaking his nose and jaw and finally his arm.  Doctors called police after he confessed.  The couple remains married.
Frank Sarakakis
Roulette is a game where you can quickly get panicked into chasing losses and doubling up every bet to try to recoup what you've lost.  It's the quickest way to lose money in a casino and if you're a high roller the amounts can be eye-watering – Greek automobile tycoon Frank Sarakakis lost £8m over the course of a year in 1994 at the Crockfords gambling house in London.  He lost a similar amount in 1988 at the Ritz casino.
Robert Maxwell
The late media tycoon and fat crooked bastard Robert Maxwell made one of the quickest and biggest casino losses of all time while playing at the Ambassadeurs casino in London.  Whilst playing three roulette wheels at the same time he managed to lose £1.5 million in under three minutes by trying to chase his huge losses.  That's about £8000 a second!
Faoud-al-Zayat
Syrian loser Faoud-al-Zayat seemed to get a taste for big losses when he tried his luck at London's Aspinall's casino on his favourite game, roulette.  He opened his account with £500,000 in chips and lost the lot in a crazy opening fifteen minutes of play.  He promptly purchased another £500k in chips and lost it all again almost immediately.  That night he lost £2.25m in total but this didn't put him off.  He went on to become a regular at Aspinall's for several years, losing countless millions.  After he found himself £4m in the red a UK court ordered all his assets frozen which included a 747 jumbo jet.
Mr C
In 2010 the winner of a progressive jackpot at Jackpot City online casino refused to collect his winnings of $4444. Why would anyone do that? Well the player, who is known only as Mr C, is Chinese and this combination of numbers is considered highly unlucky. Numerology and casinos are never a good combination!
Akio Kashiwagi
Akio Kashiwagi, a Japanese property developer, was known in 1992 as the world's biggest gambler. Like most high rollers his game of choice was baccarat and he holds the record for the biggest baccarat loss in history when he lost $10m in one session at the Trump Casino.  He was stabbed to death outside his home shortly afterwards.
Archie Karas
It's hard to know whether to label legendary casino gambler Archie Karas as a loser or a winner. He arrived in Vegas with $50 and turned it into over $40m with a combination of baccarat, poker, pool and dice but then went on to lose it all.  At the height of his winning streak, even the best poker players in the world were too scared to play him because of the huge stakes he'd play for.
John Terry
Chelsea captain John Terry was within one penalty kick of winning the European Cup final in 2008, he only needed to score from the spot and Chelsea would win the cup for the first time in their 100 year history. This was a particularly important moment for Russian billionaire owner Roman Abramovic who had spent hundreds of millions trying to secure the trophy. As Terry ran up he slipped and missed the penalty, losing the match. This has nothing to do with casino gambling but I thought I'd mention it anyway.
Jimmy White
Loveable cockney snooker player Jimmy White has earned over £6m over his career, despite being one of the most famous losers in sport, having got to the world final six times and never winning.  Jimmy blew most of it on casino blackjack with the rest being 'squandered on horses, women and poker'.
Omar Siddiqui
Some gamblers will go to desperate lengths to play at the highest stakes, with all the perks that go along with it.  Omar Siddiqui was a modestly paid executive at an electronics company but set up a huge skimming fraud whereby he could siphon off millions of dollars in kickbacks.  All this money went on casino gambling where he lost at least $65m, with his favourite wager being $200,000 hands of blackjack. He faced 140 years in jail but made a plea bargain with the IRS. This won't save him from the wrath of the casinos though – he is being sued by casinos right across America for unpaid gambling debts.
Archie Karas
There's no better way to finish this page than with a quote from the legend Archie Karas:
"You've got to understand something. Money means nothing to me. I don't value it. I've had all the material things I could ever want. Everything. The things I want money can't buy: health, freedom, love, happiness. I don't care about money, so I have no fear. I don't care if I lose it."