5 Biggest Ever Craps Winners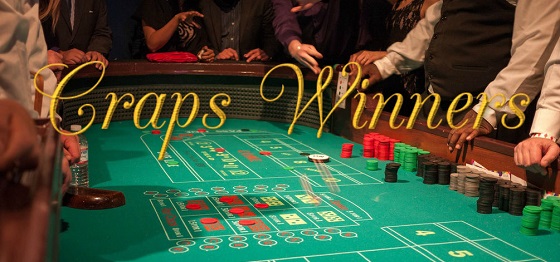 Craps Winners: A Spy's Casino Game of Choice?
Craps: it's not considered the most glamourous of casino games, is it? The less glitzy reputation is probably due to some unconscious revulsion at the name: "Craps", who chose that name and why? Yep, you'll find Hollywood Blockbusters about Poker, but not about Craps…then again, there aren't any Blockbusters about Bingo either!
Sure, James Bond shoots some Craps in "Diamonds are Forever" (and that isn't a euphemism – he actually plays Craps. He doesn't shoot some baddy called "Craps"), but in general, it isn't considered a stylish game…
…that's a shame because if more people realised how big you can win at the Craps table, more people would play, and it's a fun game to play. It's one of the few casino games that has a complex set of rules, with interesting twists and turns. It's fun to watch and to play.
In Craps, you can get some long winning streaks (the longest we know of is 154 rolls, but more on that in a minute) and some huge profits. It really is surprising that we don't make more of a deal of it.
If you've never tried your hand at Craps before, then read on. Today, we're going to show you just how glamourous Craps can be – a millionaire's lifestyle is ready and waiting for the lucky players amongst you. Now, let's meet some of the luckiest Craps players…
Five Biggest Craps Winners
First up, we have Stanley Fujitake. In May 1989, Fujitake made more than $1,000,000 in 3 hours at the California Hotel and Casino, Las Vegas. What followed was the longest recorded Craps roll in history, at that time. He rolled 118 times before he passed the dice along. So legendary was this particular Craps session that a new name was born for the greatest players. Lucky Craps players are said to have the "Golden Arm". Today, the casino sees an average of one Golden Arm a month, and lucky winners get their name in "The Golden Arm Club". Fujitake received a Golden Arm no less than four times!
#2 Craps Winner
Twenty years later, in 2009, Patricia Demauro broke Fujitake's winning record.  She now holds the record for longest ever Craps roll, at 154 rolls over 4 hours and 18 minutes. Much mystery surrounds this winning streak; Demauro won't say how much she won. It could have been anywhere from $500 to $5,000,000. Our guess is that it leans towards the heftier side. Otherwise, why keep it a secret?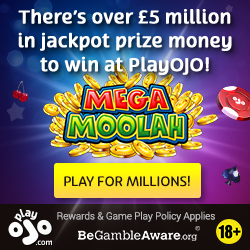 #3 Craps Winner
Next, we meet "The Phantom Gambler". Why he received this nickname is unclear, because we know perfectly well who he is: William Lee Bergstrom. In the 1980s, at Horseshoe Casino, Las Vegas, he won more than $700K. He walked in with two suitcases, one empty, and one full of money – $770K according to reports – and gambled it all on a single Craps roll, winning a further $770K, which he then put in his empty suitcase. Over the course of the coming months, he did this twice more, winning first $190K and then $90K. Finally, he did what he'd set out to do all along, and bet $1m on a single Craps bet. You'll never guess what happened…
…he lost! Craps! Yep, he lost $1m and never recuperated that money. Unfortunately, in 1985 he committed suicide. He still had a lot of money in the bank at that time, so it's unlikely the two events were linked. Still, a warning to would-be big rollers out there: make sure you take risks you can afford to lose!
#4 Craps Winner
The following two stories are urban legends. According to one source, the biggest Craps win at Caesar Palace, Las Vegas is $2m, supposedly won by one of Hollywood's top executive. This guy was high rolling with working bets of $160K. That's all we know, but if a big Craps film comes out soon, I'm going to place a bet that this guy has something to do with it.
#5 Craps Winner
Finally, we have the tale of "Mr Royalty" (a Bond name if ever we heard one!). According to Tom Breitling, former owner of The Golden Nugget, Las Vegas, a member of a royal family somewhere in Europe, won $4.7m over a six-hour period on the Craps tables, returning a week later to win a further $1.5m!
Craps isn't as flashy as some casino games, and the jackpots aren't as big, but one thing that makes it stand out is the secrecy. We hear urban legends, rumours of big wins, but only three or four verified wins. In all but name, it definitely is a game for secret agents like Bond.