British Bookmaker Conman Jailed After Conning Bookies in Wales
March 30th, 2021 4.00pm
Back in 2014, Jason Haddigan was banned from entering any betting shop in England and Wales after he was found guilty of being a part of a nationwide fraud. After spending some time behind bars, the con artist wrote a book titled "How And Why I Conned The Bookies", which made him famous and earned him a substantial sum of money.
Unfortunately, you can't teach an old dog new tricks, and after lying low for a couple of years, Haddigan went back to doing what he knew best. In May 2019, he drove from London to Carmarthenshire to rip off local bookmakers.
Once a Conman, Always a Conman
According to the prosecutor, the defendant spent the entire afternoon placing wagers in the shop and used his charm to gain the cashier's trust. After a friendly chit-chat, it was time to carry out his con. It was an intricate scheme that involved a betting slip scribbled on purpose, persuasion, and switching the original slip with a forged one after the race he had placed his money on was finished.
Haddigan used the same proven technique that helped him defraud more than 30 Ladbrokes betting shops across the UK in 2012 and 2013. He spent fourteen months behind bars for his fraud. The court issued a five-year antisocial behaviour order, which effectively saw him being banned from entering any bookie in the country.
The ban was still in effect when he arrived in Ammanford in West Wales.
He used his skills to fraudulently win £1,613.70, although he couldn't withdraw more than £1,000, as the shop ran out of cash. Haddigan said he would come back the next day but instead went to Narberth, where he carried out the same fraud. This time, he managed to collect the entire bet, earning £1,780.63.
He was later identified with the help of CCTV images. Haddigan was arrested a couple of months later at Gatwick airport.
Earlier this year, he offered to cut a deal with police by revealing a multi-million-pound fraud going on in Kent.
A Long List of Convictions
Not including the most recent one, Haddigan has 23 convictions for 68 offences, with the majority of them being for fraud. He blames his gambling addiction as the main cause of his offending. After his conviction in 2014, he sought help from Gamblers Anonymous. That's when he wrote his book, which was part of his therapy.
Since then, Haddigan joined the campaign against fixed-odds betting terminals. Unfortunately, he relapsed many times, amassing substantial debts. He even changed his name, becoming George White.
The barrister explained that Haddigan was suffering from depression, paranoia, and depression and added that his mother agreed to compensate the money the two betting shops in Wales lost.
Haddigan's frauds rely on his detailed knowledge of procedures used by betting shops. The prosecutor explained that Haddigan first befriends staff at the betting shop and then uses his technique to confuse them. After that, it's time to produce a winning ticket, which is the central part of his scheme.
The prosecutor pointed out that Haddigan was incapable of gambling in a responsible manner and suggested imprisonment. Bearing in mind that the defendant pleaded guilty, he was sentenced to a total of 21 weeks behind bars. According to available information, the fraudster will serve up to half of his sentence before being released to serve the remaining time in the community.
It remains to be seen if he'll learn his lesson this time. However, we wouldn't bet on it.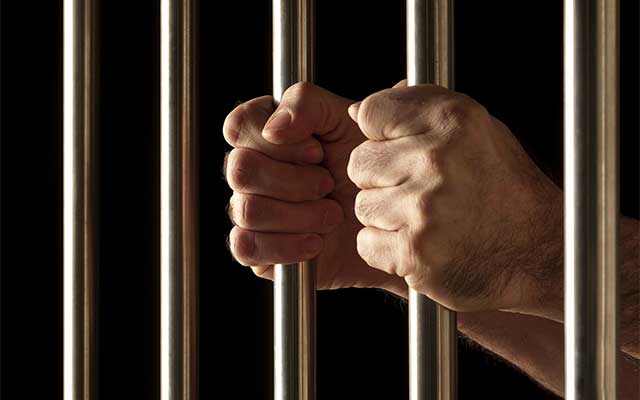 We doubt he'll change his ways anytime soon