California Online Casinos and Gambling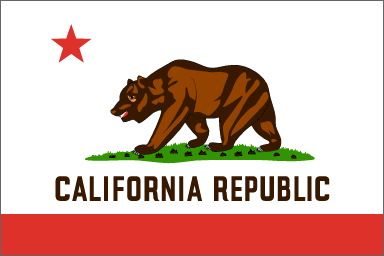 California Casinos and Poker Rooms
California's population of over 37 million makes it the most populated state in America and fortunately for the gamblers amongst them they are well catered for by the many Native American casinos found throughout the state's Indian reservations.
Red Indians are the only group permitted to operate commerical casinos in California yet they oversee a large range of casinos second only in number to the casinos of Nevada, home of world famous casino destination, Las Vegas.
Poker Games in California
California has the highest number of poker players of any state including Nevada.  With the economic troubles facing the state the regulation of online poker in California is seeing big support from residents with most of the opposition coming from Indian tribes who do not want to lose players to online sites.   However other tribes are active in the push for proper legalised online poker in California, having online poker sites already set up in preparation for such a move.
Poker rooms are not restricted to Indian land and are allowed to operate with a licence though this can be quite difficult to obtain.  Home games are permitted as long as there is no rake or fee of any kind and the poker room is not connected to a business in any way.  California residents need to be very careful about home games as there are many stories of games being busted after tip-offs from licence holders trying to eliminate what they perceive of as unfair competition.   Best advice is to make sure you don't invite anyone you don't know to play.  Oh, and don't take a rake, of course.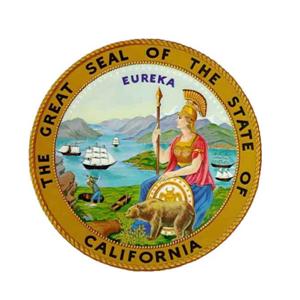 Craps and Roulette in California Casinos
All popular casino games such as blackjack, video poker, slots, baccarat, let it ride, keno and bingo are allowed in California casinos with the curious exception of dice games, such as craps, and the roulette wheel.
Many California casinos have attempted to circumvent this legislation by introducing cards into the traditional roulette and craps games.  This has led to unique versions of the games, often known as 'California Roulette' or 'San Diego Craps'.
For example in the Barona casino they use a roulette wheel with a single green zero, the only legal roulette wheel in California. Three cards are dealt from a deck of 37, which are numbered from 0 to 36, the traditional roulette numbers, and placed on a roulette table in the areas 0 to 12, 13 to 24 and 25 to 36. Whichever tier the ball lands in is used to determine which card is turned over and this resolves all the bets. Although it sounds needlessly complicated many casinos have fun trying to get around the roulette and craps rules, Harrah's casino in San Diego uses a bingo ball machine to determine the roulette numbers instead.
We are often asked 'why are dice games illegal in California?' or 'why is proper roulette illegal in California?'.  The reason lies in the fierce battle that Nevada  state and Las Vegas fought against the legalisation of tribal casinos.   So many of Las Vegas's customers comes from California that the Indian casinos posed a big threat to the Nevada giants.
The Las Vegas casinos were ultimately unsuccessful in blocking the way for Indian reservation casinos in California however they were able to secure this small compromise that dice games be considered illegal due to being based entirely on chance, whereas there is supposedly a skill element when cards are involved, for example in blackjack.  The law is a small consolation for Las Vegas as many California casino-goers complain that California craps or California roulette is just 'not the same as the real thing'.
Online Casino and Poker Options for California Players
California residents looking for a regular poker game or a casino where they can play real craps and real roulette are currently well served by the range of online gambling options available to US players.
Despite no regulation being in place at a federal or state level it is not illegal for individual Californian, or any American citizens to make use of offshore online casino and poker sites.
While there are plenty of online casinos willing to accept players from California many of these have less than favourable reputations and Americans have to be careful when choosing their online casino.
Best Online Casinos for California Players
Only the casinos reviewed and verified in our US-friendly casino section should be trusted by American players, we have used them for many years and they offer the highest level of customer support and payment processing options.  All of them are backed by strong gaming groups with many years experience in the gambling industry.  Beware of fly by night casino cowboys and play it safe!  US-themed Slots Village casino is currently the favourite among our players.
Best Online Bingo for California Players
Bingo in California is allowed for charitable purposes and in Indian casinos.  However only fourteen Californian casinos currently offer proper bingo games – four in Southern California and ten in the North, so getting to a game regularly could be problematic for many California bingo fans.
There are several very high profile online bingo sites that accept players from California and all US states.   Some of these even offer a free no deposit bonus so you can test the site to see if you like it before committing.  Have a look at our selection of OC approved online bingo halls in California.
Best Online Poker for California Players
As the biggest pool of poker players in America, California residents have had a frustrating time trying to find a game of poker online.  Full Tilt Poker, Absolute Poker and Pokerstars have all closed to US players in recent times and the options for online poker play are thin on the ground.
There are several small poker operators that claim to accept US players but in our experience it is very difficult to get money in and out of them.