Can You Make A Living From Poker? These Poker stars Have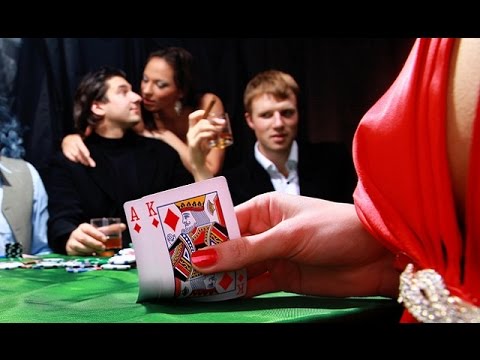 What better way to make a living than by playing casino games? Sounds too good to be true, right?
Wrong. Poker's just about the only casino game where you can reasonably, and consistently, make money. Sure, there's an element of luck, but there's also a lot of skill, too. In this respect, it's different to other casino games – even blackjack, where it's possible to make a sizeable profit…although, that's usually because they're using underhand tactics, like card counting.
You can definitely make money on poker but is it enough to make a living? Let's have a look at some big winners…
Jamie Gold – $12,000,000's Enough to Make a Living, Isn't It?
In 2006, Jamie Gold won the WSOP Main Event. Is $12m (~£8.4) enough to make a living? Any sensible person would say "yes!". It's easy enough never to work again, and all in a month's work.
Imagine that? The tournament started on the 28th of July, and finished on the 10th of August; in two weeks, this guy earned enough to last more than one lifetime. In the UK, the average salary is £26K. He won £8.4m. That's 323 and a bit years' of salary. If life expectancy is 82 years, then that's nearly four people's worth of lifetime salary.
Not only can you make a living from poker, but you can also make 4 livings! And, Jamie Gold isn't even the biggest winner of the WSOP. In 2012, Antonio Esfandiari overtook Gold for a whopping win of $18,000,000! That's at least another 2 lifetimes of salary!
Gold is somewhat controversial in the world of poker. For some reason, he doesn't feature in the Poker Hall of Fame. This could be because his somewhat erratic playing style contravenes the third rule "played consistently well". It's not that we know for certain that he plays badly sometimes, it's just that rumours abound that he's burned through that $12m already – mostly at the poker tables.
Johnny Chan – Not Too Famous, You Just Google the name "Johnny" and He's Second Only to Depp, Nothing Special Here.
I hope you appreciate the sarcastic tone; Johnny Chan is one of the most famous poker players in the world. Over the course of many tournaments, Chan's netted a huge $8.6m.
You don't even have to come first in the completion to make a decent salary from poker. In 2014, he came 6th at the Rock 'n' Roll Poker Open $570 No-Limit Hold'Em Deep Stack and 17th in the World Poker Tour bestbet Jacksonville Bounty Scramble Main Event he won a combined $64K (£45K). That's more than enough to last the year, and it only takes up a couple of weeks of work!
Joe Kuether – Ranked #15 in the World by the Global Poker Index, Still, Rich As You Like
Following on from the theme that you don't have to be the best to make a decent living from poker, we have Joe Kuether, ranked number 15th in the world this year (43nd last year). At 28 years old, he's already won at least $3.6m.
You don't even have to leave your house to make a decent living – he's made $1m from online poker tournaments alone.
Kuether lives in Las Vegas. In fact, many of the poker stars mentioned in this article live there, too. So, while you can make a decent living indoors, the really big pots are on the live tables of Las Vegas.
Fedor Holz –This Might Make You Feel a Bit Queasy, at 22, He's Already a Multi-Millionaire
Yep, this dude was born in the '90s! I wasn't even sure those guys could talk properly yet, let alone far exceed me in many areas of life!
He's made at least $12m from playing poker, with $4.5m of that being won in the last two months! (May 2016 to July 2016).
It's not all good news though. Earlier last month he took a big hit from Jason Mercier, but the light-hearted Twitter ribbing show that he's taken it all in a day's work; a $200K loss doesn't seem to bother him too much.
Daniel Negreanu – We Can't Mention Big Winners without Mentioning the Biggest Winner of All
Negreanu has won at least $30m playing poker – with $14.5m of that from the WSOP alone. With that much money, he can definitely live the jet-setter lifestyle.
Negreanu hasn't just kept himself to the poker tables, though. He's a well know philanthropists and he's appeared in various Hollywood films, like X-Men Origins: Wolverine, where he plays – surprisingly enough – a poker player.
So, can you make a living from playing poker? Yes!