China Bans Tripadvisor Mobile App Because of Gambling?
December 11th, 2020 1.00pm
According to a CNN Business report, China has removed Tripadvisor from mobile app stores in the latest effort to clean up online content.
Tripadvisor is one of 105 apps considered by the Cyberspace Administration of China (CAC) to be illegal.
How US Travel Giant Ended up on the List?
CNN reported that the CAC had announced in a press release that they had removed 105 apps considered to be "illegal". Most of them are provided by local Chinese companies. When it comes to Tripadvisor, there is no explanation why this US travel giant has ended up on this list.
Since the campaign, according to the authorities, targets the content related to illegal activities, such as violence, obscenity, pornography, prostitution, fraud or gambling, it seems that Chinese officials have identified links on Tripadvisor that lead to gambling destinations.
Any activity related to gambling services that are not provided by the state is considered an offence in China, including advertising offshore casinos to its citizens. This could be the explanation of the move the Chinese authorities have made.
A wide-ranging "clean-up" of inappropriate online content started last month and, according to the Chinese regulators, the apps that have been removed so far are the first of many that would be banned.
In the agency's statement, it is said that the "Cyberspace Administration of China will continue to strengthen the supervision and inspection of mobile apps' information services, promptly clean up and dispose of illegal mobile applications and application stores, and strive to create a clean cyberspace."
For years, Chinese citizens have been living behind the so-called "Great Firewall" that prevents them from using US social media networks, including Facebook and Twitter. Besides, there have been clashes between the two countries over technology, including the Trump administration threat to ban the TikTok app.
Restricting online content is not reserved for US companies only. China has taken down local platforms and removed them from iOS and Android app stores because they offered vulgar content. One of them is Neihan Duanzi, a social media platform owned by ByteDance, the same company that owns TikTok.  The government told them to shut down the platform due to crude content shared by its users. On that occasion, the State Administration of Radio and Television told ByteDance to "learn a lesson and weed out similar video content."
One of the enterprises related to tourism that has also been blocked by the Chinese government is the renowned hotel group Marriott whose both app and website were blocked for a week. The reason behind this move was the fact that the company had listed Hong Kong and Macao as individual "countries".
Tripadvisor Remains Silent
On the day the CAC announced that Tripadvisor was one of the removed apps, its website was still accessible in China.
Since then the company behind the app that is highly popular for hotel and holiday destination reviews has not commented on the crackdown.
Some media reported that Tripadvisor shares had dropped on Nasdaq after the CAC's announcement. Yet, they soon began recovering.
Tripadvisor, an online travel research company, empowers users to plan the ideal trip by offering reviews and opinions of members about accommodation, restaurants, destinations and activities. In 2019, the US-based company entered a strategic partnership with Trip.com Group Limited to set up the joint venture that will operate globally as TripAdvisor China.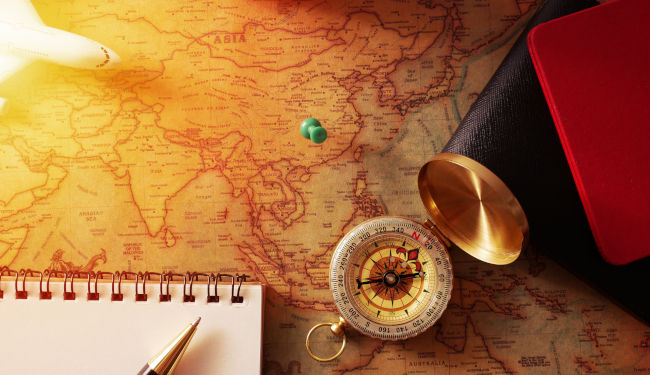 Chinese Government is set to clean up cyberspace from "illegal" content