Colorado Casinos and Gambling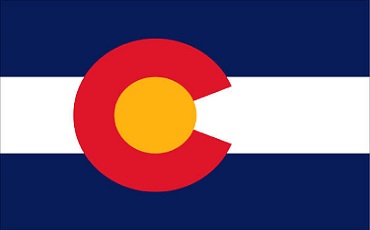 Colorado Casino Bingo and Poker Law
Colorado has around forty casinos and has been experiencing steady growth in gambling related activities since laws were relaxed in the early nineties.
Casino investment has been used to regenerate certain historical gold-mining towns such as Black Hawk, Cripple Creek and Central City whose historical districts otherwise faced gradual decline into 'ghost town' status.
Bingo and lotteries have proved popular since the liberalisation of gambling laws and there is also a pari-mutuel presence in the form of three greyhound racing tracks – Mile High Greyhound Racing and Pueblo Greyhound Park in Commerce City and Post Time Greyhound Park in Colorado Springs – and a horse and dog course in Aurora, Arapahoe Park.
Initially when laws were relaxed Colorado took a softly softly approach with stakes not allowed to exceed $5.  This caused a stifling of some of the higher stakes casino games popular in resorts such as Las Vegas and made Colorado more attractive to the casual or frugal casino gambler. Slots and video poker prospered in these conditions as well as low-stakes poker games.
Now the stakes have been raised and the limit is $100.  Table games such as craps, blackjack and three-card poker are appearing in the bigger casinos and the popularity of Texas Holdem poker, fueled by interest generated from poker on TV and the internet, has exploded.  The Lodge Casino in Black Hawk, the Fortune Casino in Central City, and the Midnight Rose Casino in Cripple Creek all feature large poker rooms and regular poker tournaments at both high and low stakes.
Online Casino Poker and Bingo Choices in Colorado
We often get asked 'are online casinos legal in America?' and the answer for the time being is unfortunately clouded with poorly thought out legislation which means the answer is not straightforward.   The only thing that is certain is that it is illegal for a US bank to enable financial transactions to an online casino.
Such transactions, between a bank and an offshore casino, do occur and has resulted in the shutting down of Pokerstars, Full Tilt Poker, and Absolute Poker in the US by the US Department of Justice.
However for individual players, Colorado residents for example, there are no sanctions available to the state or federal government against you personally if you choose to freely play at an online casino, online poker room, or online bingo hall based outside the United States.
In fact the US DOJ recently clarified part of the 1961 Wire Act which had previously been cited as one of the reasons why online casino gambling might be illegal in the US.  They stated that the Wire Act only applies to sports betting, thus effectively giving the green light for states to properly regulate online casino, online poker, and online bingo activities.  It could also pave the way for federal-level regulation and taxation of internet casino sites.
To summarise, a resident of Colorado or any other US state is perfectly entitled to play in any online casino poker or bingo room that will accept US players.  Financial processing options can be time-consuming but the casinos and banks need to try to ensure they are not breaking the law by processing your payouts and deposits.  Credit cards are the most usual way for US players to make payments and withdrawals from online casinos.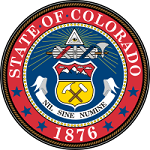 Colorado Online Casinos for US Players
Have a look at our US friendly online casinos pages for a full run-down of the best casinos to choose when looking for an online casino experience.  The casinos listed are stalwarts of the online gambling scene and have been around for a long time, are highly respected by players and insiders alike, and are tightly regulated by their offshore regulators.  DO use this list when choosing your US casino and beware of casinos claiming to accept US players that are not featured on it, many are rogue operators that will not offer you the security you need.
Online Bingo in Colorado
Bingo is as popular in Colorado as any other state and if you can't find a bingo hall nearby then Colorado residents are well served with a variety of online bingo halls, some of which offer free no deposit bonuses so you can play and win with real money for absolutely nothing – a great way to try out which bingo hall is right for you.
There are also bingo halls that don't even require any deposits at all, you just sign up, play and win prizes like holidays, phones and even vehicles, rather than cash.
For a full overview of the best of these US friendly bingo sites have a look at our recommended list of bingo halls that allow US players.