Credit Card Ban to Come into Effect in Mid-April
January 14th, 2020 1.00pm
The country's gambling regulatory body, the UK Gambling Commission (UKGC) has just announced its first major decision of 2020.
It confirmed the anticipated ban on credit card transactions that would be implemented across all gambling verticals in the UK market. The most important decision regarding this ban is the fact the UKGC plans to introduce it on April 14, 2020, leaving its licensees three months to get ready for one of the biggest regulatory enforcement in years.
Protecting Consumers
According to the Commission, the ban – which will be applied to both online and land-based sectors – is aimed at protecting players. Only non-remote lotteries will be exempt from the new regulations.
The consultations over the necessity of such as ban were held for more than a year and were focused on checking various regulatory structures and other mechanisms utilized by the gambling industry to oversee the use of credit cards in gambling-related transactions.
According to a survey conducted by the Commission, around 22% of customers using their credit cards for online gambling were classified as problem gamblers. These results indicated that additional customer protection was necessary.
UKGC Chief Executive Neil McArthur explained that gambling using credit cards could cause serious financial problems. He added the upcoming ban would minimize that risk, as it wouldn't allow players to wager money they didn't have. McArthur went on to say that the Commission would continue to evaluate the effects of the band as well as its impact on consumers.
UK Finance, a respectable financial authority has estimated that more than 800,000 gamblers regularly use their credit cards for wagering.
Working Together to Create a Safer Market
Credit wagering was an important issue in 2019, and that's why the Department for Digital, Culture, Media and Sport (DCMS) held a series of meetings with gambling companies and banks, discussing the means that could be used to minimize the harmful effects gambling using credit cards had on customers.
DCMS gave its support for the ban. Speaking about this problem, DCMS Minister Helen Whately said the harm from wagering using credit cards was evident, as players were using money they didn't have to finance their betting activities. She added it was time to act, to protect consumers.
Several strict measures had been introduced throughout 2019, including the tighter age control, as well as dropping the maximum stake on fixed-odds betting terminals. DMCS also managed to secure £100 million to be used for treating problem gamblers.
Both DCMS and UKGC will continue the review of the 2005 Gambling Act, to adjust its provisions to the digital age. Apart from this, we can expect the launch of the new addiction strategy this year, as well as other measures to further increase consumer protection.
Whately pointed out there was still more to be done.
The Commission will also introduce a set of new regulations that will require all online gambling licensees to provide their customers access to the self-exclusion programme GAMSTOP. This requirement will come into effect on March 31. This move should provide easier access to this self-exclusion service, offering an additional level of protection for consumers.
McArthur stressed the importance of self-exclusion schemes, as they could be extremely effective, especially when used with other blocking software. He also stated that GAMSTOP would also help self-excluded players avoid being targeted by online gambling adverts while browsing the internet.
In addition to the credit card ban, the list of planned measures includes markers of harm and affordability check, as well as age-verification. The ultimate goal is the highest possible consumer protection.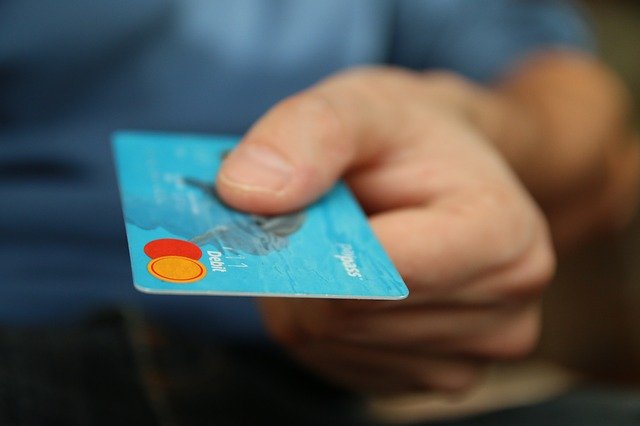 The anticipated ban on credit card transactions comes into effect on April 14.