If you read news about gambling in the UK rather than gambling news, you are probably getting snowed under with really bad news!
It might sound like a sharp distinction, but the fact is that outside the industry the gambling sector is getting hammered. Inside it too, the message is starting to come through – change and new regulation are probably coming; it was after all a promise in the Conservative Party's 2019 election manifesto (not that the current Conservative Party seems overly restrained by promises).
If you're reading gambling news you're probably reading a lot about live casinos. Live casinos are really taking off online. After all these years of producing the best simulations possible, it turns out that what players always wanted was the chance to watch someone go through all the same motions they do in a real-life casino, but to do it over an internet connection!
Do these two developments overlap? Can you play live casino games safely?
We think that you can. But you do need to bear some things in mind before you do.
Here's our guide to safe live casino play.
The Law is Your Friend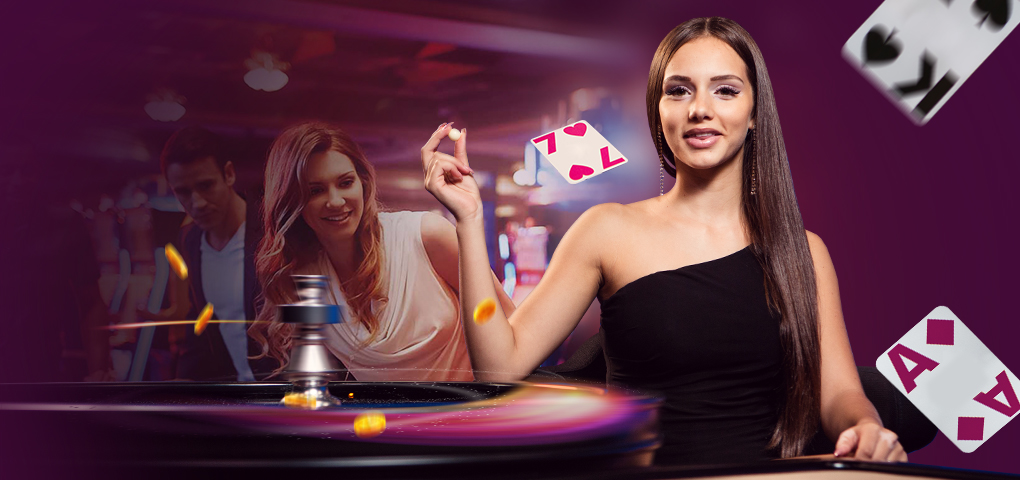 Forget your anarchist tendencies while gambling online. Regulation is your first and best friend in the search for safe, fair, and honest gambling including safe and honest live casino games.
Licensing certainly isn't perfect, and if you're following that negative gambling news we mentioned up above, you'll know that some bad things still happen around licensed online gambling sites. However, these rules are the only rules we have and you need to take heed of them.
That means that you should never play at a site which doesn't have – and it has to show that it has – a current UK Gambling Commission Licence.
Novelty Can Be Dangerous
Crazes and newness are great tools to drive demand. They are also great tools for scammers. If you're following our advice on licensing you should be in a safe territory, but please do be aware that live casino play is relatively new, and as such it's a goldmine for potential scammers.
The stuff you find at knock-off markets or copyright theft websites tends to be new – it's the 2020 Liverpool shirt, not 1989 one – and highly in demand, like goods that are the subject of crazes.
This applies to live casino gambling.
And because you have the added ingredient of potentially vulnerable people who may be desperate for money.
So be especially careful around sites that offer a very thin range of games, or that don't have many legitimate payment methods (Bitcoin only is a danger sign), or that make big, big promises.
And if it's not licensed then walk away.
The Price of Everything
Live casino games have taken off in part because of globalisation. Globalisation allows economies and industries with relative prosperity to outsource parts of the supply process to economies with lower living standards and therefore lower wages.
This is a massive problem in so many ways. But it's how the world works at the moment. And it's how live casino sites work. It means that living, breathing members of staff, generally in Eastern Europe, and particularly the Baltic States, are being paid to do a relatively undemanding and not very rewarding job for people sitting in the UK, or the US, or Western Europe.
Even with the differentials in pay, it's still much more expensive to pay a person to deal cards for eight hours a day than it is to provide a computer that does the same thing.
This means that staking on live casino games almost always starts at a higher level than for simulated table games. Be aware of this.
Learn the rules too. You can't play on demo mode in a live situation, so use computer versions of the game to learn the ropes rather than when you're staking £1 a spin on a real roulette wheel.
Real is Still Random
There's a temptation with the live casino to believe that the rules are somehow different. They aren't. Casino games still depend on random events, and the framework in which those random events are happening is set up to deliver a profit (ie player losses) to the casino site.
These games – roulette, blackjack, baccarat – have been refined over centuries to deliver a profit, and the casinos of Las Vegas were doing very nicely thank you when they operated just card games. Computers didn't invent the theoretical return to player sums – that's there in the original casino games.
You're also going to struggle to introduce the skill. Blackjack is the casino game that is most conducive to skills-based wins. That is, if you can card count – and the reality of this is that it has taken large teams of very highly skilled people to manage this. In the online casino world, the card shoes are infinite, so even that has been taken away from you.
All the Lonely People
Online gambling is generally a solitary pursuit. We think that's one of the great attractions of the live casino boom.
We think you should factor in the time you spend alone as a risk factor in your gambling behaviour.
And you should bear in mind that the people you interact with, in a live casino, are paid staff of the casino. We don't think we're breaking any trade secrets when we say that sex sells and that we have more than a hunch that the companies who produce live online casino games are employing staff who look a certain way, and dressing them in a certain way.
Please don't believe that you can influence live casino staff with your charm or wit. And please don't try to strike up anything other than a professional relationship with them. You should absolutely be treating online casino staff with the utmost respect, but don't let the way you feel about the person who is dealing your cards influence the decisions you make about whether to take another card or not, or whether to double your stake.
You can play live casino games safely, but you should keep your wits about you to do so.
Looking for your next favourite online casino? Check out new online UK casinos here!