Former Bachelor Contestant Loses Her Seven-Figure DFS Prize
January 28th, 2020 3.00pm
The renowned daily fantasy sports operator DraftKings has finally made a decision regarding the controversial prize won by a former contestant on the popular show The Bachelor, Jade Roper Tolbert.
In the end, she will not get her prize of $1 million (around £770,000) due to numerous speculations that she had been in cahoots with her husband, the famous TV personality Tanner Tolbert, to unfairly make the winning line-up in an NFL contest.
She Was So Close
Roper Tolbert announced the win earlier this month, through Twitter, stating she had won Fantasy Football Million and its main prize. The contest itself was based on four NFL matches.
The former "Bachelor" contestant later tweeted she couldn't believe she had won that staggering prize, while in some tweets she even bragged about choosing certain players in her roster, which her husband had told her not do. DK Metcalf, who's had a fantastic game for the Seattle Seahawks against the Philadelphia Eagles, ending the game with 7 catches for 160 yards.
And that's what sparked criticism and debate on social media, that went on for nearly three weeks before the operator decided to void Ropert Tobert's prize. As the news of her victory was spreading, the entire daily fantasy sports world began speculating foul play, which soon prompted a reaction from DraftKings. Finally.
Explaining its decision, DraftKings said that after a careful examination, the company had decided to update its standing for several contests, including the one won by Roper Tolbert. The operator added it would immediately notify all customers affected by the changes made to the standings. The daily fantasy sports giant didn't want to make any additional comments on the issue.
And although none of the DraftKings tweets explicitly mention Roper Tolbert and her husband, according to reports made by ESPN and The Action Network, the operator's statement was referring to them.
Other Participants Say the Couple Was Cheating
But what made the daily fantasy sports players so upset?
According to available information, both Roper Tolbert and her husband each had the maximum number of entries for the Millionaire Maker contest. That's 150 per contestant.
Anyone who's even participated in a daily fantasy sports contest will tell you that participants use a common strategy, which serves as a shield, protecting them from unpredictable circumstances that may occur. By using this strategy, participants make sure they will be able to use players that can bring the biggest amount of fantasy points.
However, the fact that the Tolberts used a common strategy wasn't what angered other participants and daily fantasy sports aficionados. It appears they were working together to make sure that only 2 of their total 300 line-ups were duplicative, which is a move regarded by the community as cheating since it helps create a playing field that gives an advantage over other participants.
Some participants were so outraged by the Tolbert's scheme, that they took time and thoroughly investigated their line-ups for the Million Maker contest. The spreadsheets with detailed information were later posted to Twitter, giving everyone the chance to see that their rosters hardly had any overlap.
DraftKings is one of the leading names in daily fantasy sports, and as it gets ready to become a public company, which is a move expected to take place during this year, it has an interest in safeguard the integrity of the games. Some say they expected a more detailed statement on the issue and even a quicker reaction, but a blunt corporate statement is all we got. Which is certainly more than Roper Tolbert did.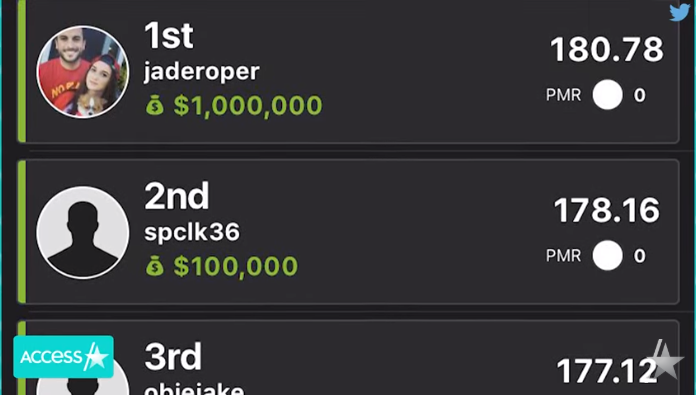 Roper Tolbert and her husband each had the maximum number of entries for the Millionaire Maker contest.