Former Gambling Mogul Accused of Fixing US Elections
November 19th, 2020 4.00pm
Have you ever heard the name of 'Skinny' Joey Merlino? If you haven't by now, you are sure to encounter it these days, as the former gambling kingpin and mafia boss gets accused of fixing the recently-held US elections in his home state.
Yes, that's right. Merlino has been dragged into the whole affair, although he claims he's got nothing to do with it.
After being linked with the alleged ballot-fixing conspiracy in Pennsylvania, the once leading Philadephia mobster responded by saying he is in the carpet-fitting business now.
From Gambling to Fixing Elections
Merlino, who made a reputation for himself in the criminal world, and at one point even offered odds on his own trial, was designated as the man behind the conspiracy to fix the ballots in the Keystone State.
According to an article initially published by a right-win conspiracy site The Buffalo Chronicle, Merlino took part in producing 300,000 ballots in his native state, later used to fix the election results in Pennsylvania. The Buffalo Chronicle, which was included in the Wikipedia's list of sites known for posting false news, accused Merlino of "stealing the election. "
The article reveals the former gambling mogul received crates of empty ballots only a couple of hours before polls were closed. The report also states operatives from Democratic Party aided Merlino.
Using his gambling operation, Merlino allegedly managed to produce over 3,000 ballots per hour.
No Real Evidence for It
John Meringolo, Merlino's lawyer, said these allegations were preposterous and out of control. Meringolo told The New York Daily News his client couldn't believe that anyone would ever buy such a crazy story.
The Buffalo Chronicle is known for posting baseless claims. However, the article quickly went viral and was even retweeted by Jordan Sekulow, whose father Jay Sekulow is one of the top lawyers of President Trump.
The article also claims Merlino could reveal the full scale of the ballot-fixing scandal, even in Congressional testimony if need, if President Donald Trump decides to seal the records of his earlier process. According to Meringolo, the mere idea that he could become a grass offended and angered Merlino. Apart from rejecting all these claims, Merlino pointed out he would die than become a rat, and his lawyer made sure everyone knew that.
An Honest Businessman
Merlino, also knowns as the Dapper Don back in the day, today claims he's running a legitimate business and says he's no longer involved in any illicit activities. During the 1990s, he was an influential mafia leader who controlled gambling, extortions and loan sharking in Philadelphia. He also managed to survive 25 assassination attempts.
Two years ago, during his trial for racketeering, extortion and arms trafficking, he claimed the life of crime was behind him, and that he had opened a restaurant in Florida. After the restaurant was closed, Merlino turned to carpet fitting.
Merlino even spent some time behind bars, serving a two-year sentence for running an illegal gambling operation, following a hung jury in his first trial. At this moment, a controversial businessman is a free man.
He was, however, angry on those who sent him to jail two years ago. After the got out, he became a Trump supporter, and even said on several occasions the president had been right to turn against "flippers".
Trump used this term for his former lawyer Michael Cohen, who switch sides after he was arrested on several charges, including tax evasion, bank fraud and campaign finance breaches.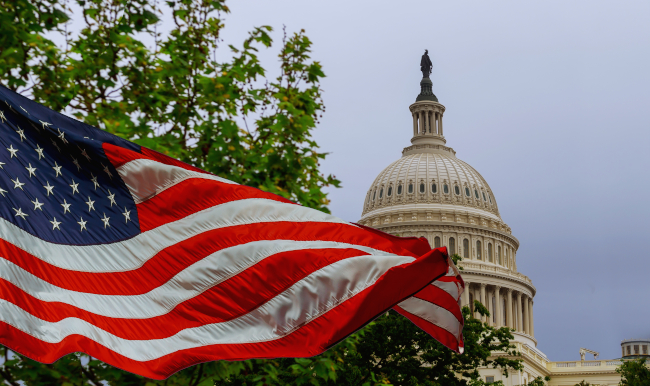 Merlino says he's only into carpet-fitting these days