Gambler Sentenced to Seven Years in Prison for Kidnaping Debtor's Son
November 17th, 2020 4.00pm
Zhen Jie Zhang, a 55-year-old man from Queensland, Australia appeared in court last week, where he was given a lengthy prison sentence for kidnapping a 12-year-old boy whose father owed him a substantial amount of money.
The gambler, also known as Kenny, apologised to the victim and his family, who were also present in Southport District Court last Tuesday.
Zhang said he was ashamed because of the pain and difficulties he had inflicted to the boy, stating he was "deeply sorry" for everything.
Zhang will spend the next seven years behind bars.
A Serious Felony
According to available information, the father of the victim owed £3 million to Zhang. Zhang admitted the had wanted to recoup this staggering gambling debt, and at the time, believed kidnapping the young boy would help him do that.
The boy was outside his home in the Gold Coast when Zhang bundled him into his car.
Once he abducted him, he tied a mask onto the boy's face and held him in captivity for more than 16 hours. The boy tried to escape on several occasions, so Zheng tied his head to a car seat and put a towel in his mouth.
The Boy Was Treated Terribly
Court documents revealed the kidnapped boy had been treated terribly. Zhang allowed him to drink water only twice, while he had been able to urinate only once during the entire time he was in captivity.
The photographs of the boy, which were described by the court as disturbing, were presented during the trial. Zheng also sent a couple of text messages to the boy's parents, demanding his money back. One of the messages advised them to "watch out" and to "wait for pick up the body".
The authorities eventually found the boy after they received a tip from a member of the public. He was discovered in the back of an automobile, some 150 miles away from the place he had been kidnapped.
Zhang asked the boy to forgive him for abducting him, and also pointed out his father had owed him a substantial amount of money, which he couldn't return. He explained he had felt he had no other options. However, Zhang added the hadn't intended to harm the boy, but once again stated he shouldn't have done it at all.
Zhang, a former soldier in the Chinese army, met the boy's father ten years ago, and they soon became gambling buddies. However, their friendship ended after the man borrowed money from Zhang. After it became clear he was unable to pay him back, Zhang began harassing his family.
From Friends to Foes
Zhang's barrister Alastair McDougall said his client had become desperate to get the money back, as he had to pay medical treatment for his mother. McDougall pointed out that Zhang had no previous criminal record, and was described as a man of good character by people who had known him.
However, that didn't help him much, especially after the mother's victim impact statement. She said her son had changed and from a happy-go-lucky person he had become a frightened and sad child, who hid under the table whenever a car resembling the one Zhang drove went past their house.
Speaking about the relationship he had with the victim's family, Zhang said they had gotten very well, and that no one had expected something like that would happen at all. In the end, he said it was all his fault and the hardest lesson he had learnt in his entire life.
Zhang's former friend and the boy's father didn't give any comments.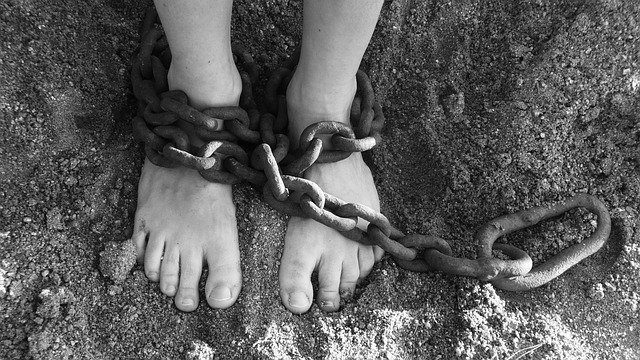 Former soldier lost his money and ended up behind bars