Gambler Spends Millions, Sues Ladbrokes to Recover His Bets
September 29th, 2020 4.00pm
People go on holidays to have a break from the busy life back home, to create memories and have a good time. One Scot spent his holiday in Spain, and we're pretty sure he will never forget it.
The 57-year-old Terry Allan was feeling nostalgic and had to call home, but not to hear from his family. No, he called a Ladbrokes betting shop in his home town of Aberdeen, and place wagers over the telephone.
In the end, the unlucky man gambled away £3.3 million and decided to file a lawsuit against Ladbrokes, claiming the operator illegally accepted the wagers he placed all the way from Spain!
What a Holiday!
The court documents revealed that Allan had spent around £400,000 almost on a weekly basis in a Ladbrokes betting shop, while the majority of his bets were placed using the telephone.
Allan, a businessman working in the oil and gas industry, had an almost VIP status at the Ladbrokes betting shop located in the Rose Street in Aberdeen. He often visited this shop, frequently spending large sums of money.
According to available information, Allan enjoyed his VIP status. He was often invited on Ladbrokes management meetings and even went on golf trips to Spain together with the betting operator's officials. After all, he was known as a frequent gambler who spent thousands in bets.
As a valued customer, Allen was given a dedicated telephone line at one point, so he was able to place his wagers whenever he wanted and without going to the shop. The court documents say he was "on friendly terms" with the betting shop staff.
The documents also reveal the staff was aware Allen was calling from abroad, as he discussed his travels to Spain on several occasions. And no one seemed to mind the manner in which he was placing his wagers.
Looking to Recover His Wagers
Allan's lawyer, Thomas Hulme, explained that his client had been a regular customer at the Ladbrokes betting shop between 2011 and 2019, regularly placing wagers. In most cases, these bets were made over the telephone.
According to Hulme, Allan was especially active in 2014, 2015, 2016, 2017 and 2018, when he made thousands of wager at the said shop, spending as much as £400,000 per week.
In total, Allen aims to recover over £1.1 million spent during 2016, plus £1.1 million he lost a year later, and another £1.1 million, gambled away with Ladbrokes in 2018.
But that's not all, as he wants to get his wagers from 2014 and 2015 back, although the exact amount he's seeking is yet to be determined. In addition to the money he splurged, he claims an interest of 8%. According to his complaint, the wagers made during his holiday in Spain were illegal, as the renowned sports betting operator didn't hold a license to do business in that country.
His winnings are not included in the amount Allan is seeking from Ladbrokes.
The company issued a statement saying Allan's claims were unprecedented and pointed out the company planned to defend them strongly.
The recent legal trouble comes shortly after another scandal involving the GVC Holdings-owned gambling operator. Ladbrokes was slammed for allowing one of its customers to spend the entire compensation he got after an operation had left him disabled.
According to a complaint filed by Liam McCarron's lawyers, which was forwarded to the country's gambling regulator, the UK Gambling Commission, Ladbrokes kept accepting wagers from the gambler despite the fact he was having problems with controlling his gambling habit. This kept on going for three years until McCarron finally spent all of this money.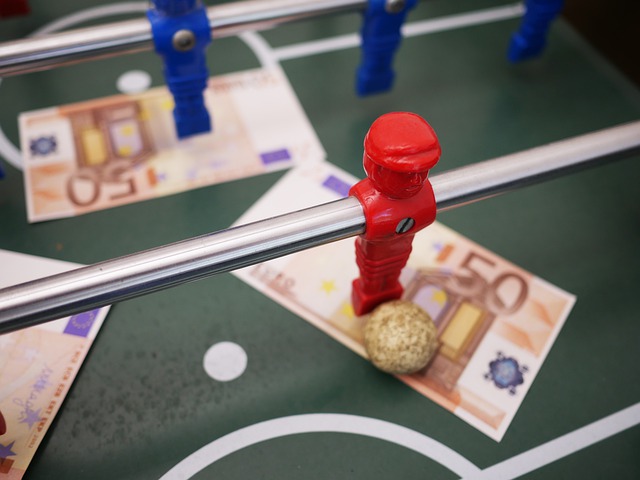 He claims the operator wasn't allow to accept his wagers