Online video slots are a numbers game, and one of the first numbers that players looking for a game to spin on check out is the reel number. Nine times out of 10 these days they'll see the games listed as 5 reel slot games. It's a little known fact, but although the standard for many years was a 3-reel game, slots were born as 5-reelers, with the first games working as low-tech simulators of 5-card poker games.
Today's 5 reel slot is going to be much more sophisticated than those old games, which actually featured cards glued to the reels. You'll probably have to sit through an introduction animation before you play, there'll be music beeping away all the while, and a load of bonus games and other options to consider.
But the game is still the same: a deal or a spin to deliver a set of images randomly, with prizes awarded for matches.
It's that timeless appeal that keeps players coming back to slots, and while technology is having an impact on games – with more computing power making more complex games easier to deliver, and smaller screens giving smaller games an unexpected boost – we can't really see any format coming along to challenge the domination of the 5 reel slots in the current online video slots market.
Best Sites to Play 5 Reel Slots
Reviews of 5 Reel Slot Machines
The layout
Most modern slots are described as 5-by-3s or a 5-reel, 3-row machine. This just means that of the symbols on the reels just three are shown in the screen. It is over these symbols that the pay-lines run and that your winning combinations will be seen – or not, as the case may be.
There's no rhyme or reason to this, though, it's just a matter of fashion in most cases. Adding reels and adding rows increases the number of symbols in view, but, as we'll cover later it's not likely that they will make any difference to your chances of winning a prize.
However, looking at all those symbols, or perhaps very high numbers of pay-lines might make you believe that you have a better chance of winning. And that's exactly what the game designer wants you to think.
Like all parts of gaming, the layout has a function both to the player and to the designer and operator of the slot game. The function to the producer of the game is probably the dominant one and it's one that we urge our readers to keep in mind whenever they look at a game or a site or an offer.
While it is possible to be over-cynical, and licensing and laws mean that online casino sites and online video slots and other gambling games and experiences are – in the strict sense of the word – "fair", asking yourself "what's in it for them?" is a useful way to look at any experience that wants your money.
Let's take a long look at 5 reel slots and see how you can get the best deal and the best experience out of your 5-reel journey.
The History of the Slot – the journey from 5 to 5
We've mentioned that slot games started as 5-reel games. Their roots are plain to see – and you've probably worked it out yourself within a few minutes of playing a slot – and very long: the original slots were automated card games.
The dates of the birth of the slot aren't so easy to pin down exactly, but it happened sometime in the late 19th century, in the world capital of separating people from their money: the United States of America!
A pair of guys called Sittman and Pitt probably invented the first game. It was a 5 reel slot machine, with 5 spinning drums, on which were stuck cards. Round and round they went, and winners had to cash up in advance and then convince the bar or saloon owner to pay up for their winning hands. The industry was already keen on improving the house edge, and the first games took out a pair of cards (10 of spades and jack of hearts) to make the game a more attractive proposition to owners.
Liberty Bell
The patriotic Liberty Bell machine cut the reels down to three in order to automate pay-outs. This cut the link with cards, and symbols started to appear on the reels, including the famous bell we currently see.
Unfortunately for fans of these new games, the American puritan spirit was soon in evidence. One of the reasons to switch the cards for abstract symbols was to get around bans on playing card games for money. Soon, the law caught up with that though, and the "fruit machine" was born as cash prizes for the game were outlawed, and symbols started to reflect prizes like sweets. The BAR symbol dates from this time when it was introduced in 1907 by a Chicago company called Herbert Mills. Mills' Operator Bell games became a nation-wide craze.
For many a happy decade, gamblers played these games, pulling down the "arm" of the one-armed bandit that might well rob them of their wages, with little change. Until in 1964 electricity struck the industry like a bolt of lightning.
Bally – a name we still see today – turned the switch on this development with 1964's Money Honey. They kept the lever to keep change-resistant players happy, but the removal of mechanical power opened up the slot game to a range of exciting changes, including the bigger pay-outs that made Money Honey a massively popular game.
More flexibility was added to the mix when the first video slot was invented by the Fortune Coin company of Las Vegas (where else?!). This happened in 1976 and killed the reel. Now a screen showed the spinning symbols. It is this change that opened the possibility of the online slot, years before the internet was ever dreamed of.
1996 was a big year
In 1996, this flexibility finally got the game it deserved when Reel 'Em added a bonus round that turned the video slot into the multi-level player experience.
Slots were starting to have the sort of depth of play that could rival the classic popular casino games: green baize favourites like roulette, poker and blackjack.
By 1996, a lucky few were going online. Show the average kid in 2019 what an internet experience was like in the mid-90s and they'll see a world that's light years from today's high-speed web.
Nonetheless, the web was starting to spread from scientific establishments and universities to people's homes, and along with all the research papers it started to host entertainment, including, soon enough, gambling.
Here we're in exciting times, and the world we all play in now is being born. Once a game exists on a computer then the limits to what you can do with it are pretty much gone.
Graphics and sound, animation and extra rounds all start to appear and we're headed towards the sort of exciting titles that are available today.
Throw in a huge variety of online payment methods and you're ready to play as many games as you like for as much cash as you like.
And most of those games will be 5-reel games.
Why 5?
There aren't many reasons why 5 reel slot machines should become the industry standard.
At least there aren't that many good reasons, scientific reasons, mathematical reasons why 5 should be the magic number.
It just is. And perhaps it's easiest just to accept that!
There are – of course – a load of mathematical reasons behind 5-reel games, but they're in that status of things that are of more concern to the game operator than the player.
Using 5 reels is visually pleasing because it allows the symmetry of odd numbers. It's also manageable on most screen sizes and an easy transition from the classic 3-reel game that so dominated the mechanical era of slot gaming.
The Mathematics of 5 Reel Slot Machines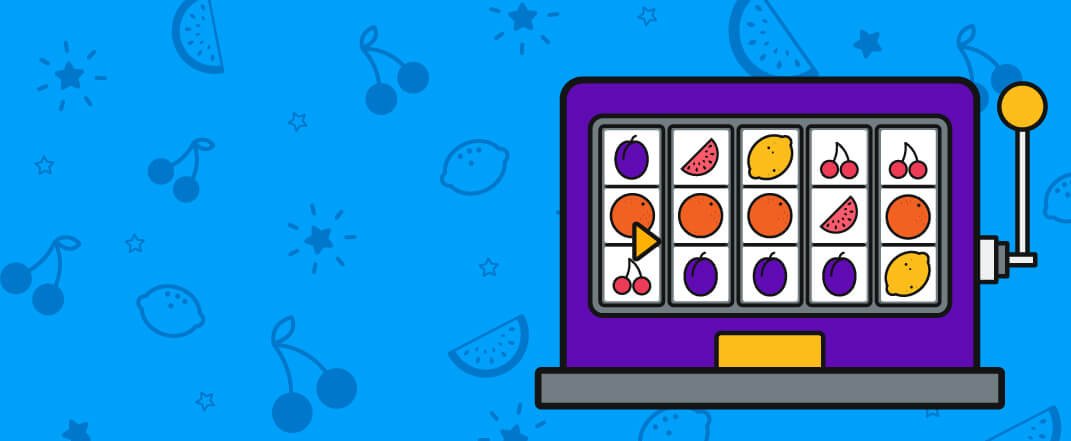 Five reels mean more symbols on the screen. In the standard set-up, it's usually a 15 symbol set up. Across these symbols will run the pay-lines along which players must see matching symbols to rack up wins.
More symbols mean more pay lines. Most 3-reel games have just three pay-lines, maybe doubling up to six by allowing them to run both ways.
In a 5 reel slot game, you can easily see 20 pay-lines running across the reels. And they're likely more complex than the three straight lines that are typical on a 3-reel game.
The world of gambling mathematics is fascinating and complex, and it is worthy of deeper study than we can muster here. That's because it's also pretty irrelevant to the standard player.
If this is something that interests you we recommend going out and doing some research. There's a lot of stuff to be learned, lots of equations you can use to input data for various games that you play.
You should be able to find the mathematics behind most games if you look hard enough. These will combine the number of symbols, the number of reels (five in all our examples), the number of matching symbols needed to get a win, and the number of spaces on each reel to produce a set of actual probabilities of an event happening.
Check pay tables
But for the average player, the odds can be distilled down fairly simply by looking at the information provided on the simplest pay-tables and information pages.
And, if you play around casino sites very much at all you'll soon learn that these figures do not vary very much, even if you switch between 3-reel and 5-reel games.
The pure mathematics can be found at any number of online sites, here we distil things into what we think matters.
Simplifying the Mathematics of 5 Reel Slots
The simplest way of understanding the probabilities of a slot machine is by looking at the pay table.
Because these are bets. Bets pay-out to things that are less likely to happen.
To take a very simple example, a machine might offer you a pay-out like this: three matching symbols paying (in increasing values) 25, 30 and 50-times your stake; four matching symbols paying 30, 80, and 120-times your stake; and five matching symbols paying 50, 100, and 200-times your stake.
These examples come from a free demo version of a game with no actual betting but are not unrealistic.
Now, if the odds against these events happening were the same as those pay-out multipliers then the player would be getting an exactly fair return for their money: it would be a straight bet.
Obviously, this is not going to happen, or the owner of the slot game would go bankrupt. This way of paying out makes no account of the costs of running the slot, hosting the online casino site, and best of all, some profit for the owner.
What's in it for them, remember?!
That profit is made in what is called the house edge.
This is most often expressed to the player in the opposite way, as a theoretical return to player.
There's one reason for that, and it's the same reason that casinos do everything, which is that it looks better and will make you more likely to pay up and play their game.
RTP
Today, an average online slot game is likely to have a theoretical return to player of between 95 and 97%. That's a house edge of between 3% and 5%.
This is massively higher than you can expect on a slot in a real-world casino, by the way, and that reflects the massive disparity in cost between running a big, glitzy building in Las Vegas or Macao, with Beyoncé doing a show and hundreds of rooms, and the costs of setting up a website.
But what does it actually mean?
It doesn't mean that you will receive back 95% of every amount you put into a game.
It means that over the long run, that is what a game is programmed to deliver. So you should remember that every time you play on an online casino site you'll be playing on a machine that is designed to deliver a profit for the owner. It is designed to do that with your money.
Every spin is random
Remember that these are long-term mathematical measures. So while they're reliable for the machine they do not interfere with the fact that each time you press play you will get a random spin, and you will have a chance – however slim – of winning a prize, including a big prize.
A game with a theoretical return to player of 90% and a jackpot of £1million is – from the individual player's point of view – not terribly different from a game with a 95% RTP and the same jackpot.
You might find another measure of a game's odds in reviews (and less often in pay tables) in its volatility.
Games that pay out smaller sums of money but pay out those sums more often are described as low volatility. Games that pay out bigger sums, but do so less often are called high volatility.
Competition has delivered the situation where the vast majority of games deliver a medium volatility experience.
Strategies for Winning on 5 Reel Slots
Press play and hope.
Yep! That's it.
Modern slot machines are controlled by massively complicated algorithms. Unless you've managed to get inside that algorithm then you are at its mercy.
When slots were mechanical, with mechanical governors, it was possible, if you invested in some small criminality or had some other inside knowledge to know when a machine was "due" to pay out. You could also do the equivalent of counting cards and sit and watch for machines that had not paid out for a very long time, and give yourself some tiny advantage.
You can no longer do that.
Play safe
The best way to play any modern slot is to play it safe and to play it knowing that you are very likely to lose money (probably just a little) in the long term if you continue playing.
So play at legal, licensed, legitimate sites, and ones with self-exclusion policies and other good advice for people who may have trouble with gambling.
Play with money that you can afford to lose, and play because you enjoy it. That's a good start to having a safe, enjoyable online slot experience whether you play with 3, 5, or 10 reels.
What's on Those Reels?
More reels don't change the odds, but it changes the field of play and opens up a whole load of possibilities.
Modern technology means that you can offer reels full of bonus characters and give those symbols some feeling and sophistication.
So wilds can expand to fill whole reels. Or move across reels. Reels themselves can become linked, or duplicated, or filled with one symbol or type of symbol. They can move in different ways, and reward you in different ways.
So here's another reminder to add something else to your playing experience with 5-reel games.
Read the rules!
A 5 reel slot game is likely to be a bit more complicated, so make sure you know what's expected of you before you sit down and click spin.
That way you'll be onto a winner whether five symbols line up for you on that first spin or not.