Black River Gold Slot by Elk Studios –  Review & Free Play Demo
Welcome to the wild wild world wide web of the west for this game featuring returning character, Kane Steel (that's a hell of a name!), who's already battled bad guys and delivered big wins in a number of "gold" titles from ELK Studio.
This adventure is more oil-rush than gold rush with American industrial revolution graphics showing the "taming" of the landscape in the pursuit of extractive capitalism, a process that continues to this day, now threatening the future of the whole planet! So that's fun!
We don't implicate ELK Studios in that though, and you can play this game, perhaps with renewable energy powering your device, with a clear conscience!
While there's reason to worry about the future, you'll enjoy this take on the past. The Black River Gold slot game has a great look and feel, with expanding reels and a multi-win engine to deliver up to 262,144 ways to win with a full reel set. There's an avalanche respin on wins, mega symbols, variable wilds, and more.
Do you want to board this train to a past that shapes our current nightmare?
Let's have a look!
Best Elk Studios Casinos to play Free Black River Gold Slot Demo
Black River Gold Slot Q&A
Black River Gold is part of a themed series featuring Kane Steel, a returning character. It has many bonus features, starting with cascading wins.
What game provider developed the Black River Gold Slot?
ELK Studios, a Swedish developer with around 50 slots on the UK market, founded in 2012 and rated 31st most popular UK-market provider.
When was the Black River Gold Slot released?
May 5th, 2020.
What is the RTP of Black River Gold Slot?
RTP is 96.1%, a house edge of 3.9%. This is around average for 2020-release games.
What reels and pay lines does the game have?
A non-standard reel set has six reels and up to seven rows. Replacing pay lines are 4,096 ways to win.
What is the theme of the Black River Gold slot?
Mining, gold, pioneering, the west, the Wild West, the American west.
Can I play this game on mobile?
Yes, you can play this game on any device that has JavaScript and HTML5.
What is the variance of the Black River Gold Slot?
This is a high variance game, so expect to see bigger prizes but to wait longer between them.
What are the minimum bet and the maximum bet?
The minimum bet is 0.2 coins, the maximum bet is 100 coins. This should equate to 20p to £100 on UK sites but check financial details on the games you use.
What's the top prize?
You can win up to 5,000-times your stake in Black River Gold.
Is there a jackpot?
There is no jackpot or progressive or networked prize.
Does it have free spins and bonus rounds?
Yes, there's a free drops round of up to 25 free drops. Extra symbols are added in cascading wins in free spins without resetting.
Is there anything else I should know about this slot?
There are giant symbols, up to 4 by 4 in size.
If I like this game, what else should I look at?
This is a series, so you can check out Voodoo Gold and Tahiti Gold if you liked your trip down the Black River.
The Developers of Black River Gold Slot
Elk Studios are Swedish, like the monster deer-like things that they are named after. So much good quality work is being done by Swedish designers and developers that the country can really be called the capital of the slot world now (even if most of the companies are also registered in low-tax jurisdictions like Malta).
ELK are relatively new. They were founded in 2012, and since then they're released relatively few games. This is no accident, and ELK Studios say that they prioritise producing a small number of very high-quality titles, which you can see in action with the huge number of extras in this game.
In the UK you'll be able to play 43 ELK studio games, 42 slots and a single scratch card.
Their games aren't massive hits at the moment. Using the industry audit site we trust, their current top title is 219th in the UK market.
IO is that title, the studio's other hits are Tahiti Gold, this game, Vegas Diamonds, and Poltava Flames of War.
IO is their most recent release, and Black River Gold, Blood Lust, Crusader, and Micro Knights are their other recent titles.
ELK Studios win a load of awards, and Dream Zone and Diablo Reels are on the way in the future.
The Facts and Figures about Black River Gold Slot
This game was released in May 2020, when its 96.1% theoretical return to player was on the generous side of average. That's a house edge of 3.9%. These measures are long term metrics of a game's performance over its whole lifetime, and it depends on players acting in a certain way.
The game is high volatility. That means that the prizes it pays out are likely to be larger, but that they are likely to be paid out less often. Again, this is not a guarantee of performance, but an on-average measure of long-term performance.
The top prize here is 5,000-times your stake. Betting runs from 0.2 coins to 100 coins, which should be 20p to £100 in UK sites.
The reel layout is 6-by-5, with a standard 4,096 ways to win, with many more when the reels double up.
You can play this game on any device that supports JavaScript and HTML5.
The Game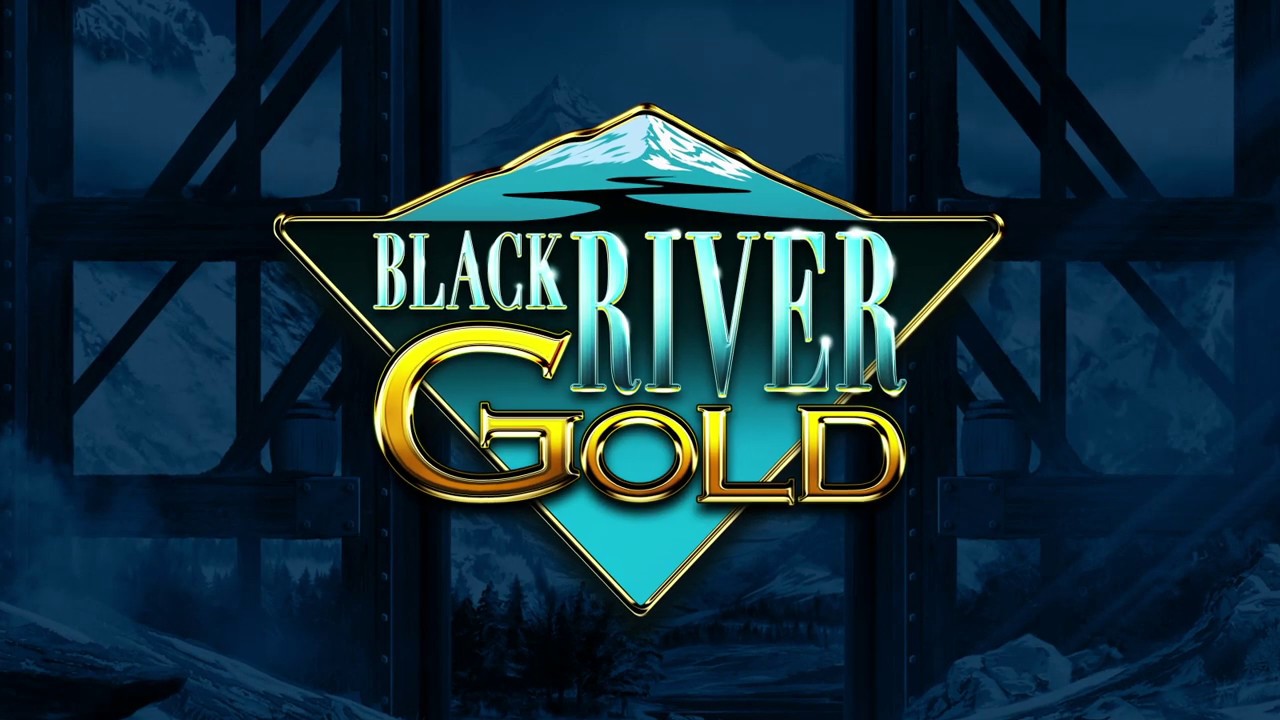 The game is easy to play with the best modern controls.
The main control is simply a floating spin button to the right of the reels. Above that is the auto spin button. To the left of the reels is a single betting control, and at the top left is a menu button to give you all the extra information you need.
Further information is in the game frame.
Black River Gold by Elk Studios: Big Wins
Behind the menu button is the pay table.
The card symbols pay 0.3-times stake for a set of six.
The sheriff's star and the choker pay 0.8-times stake for a full-house. The pistol and whisky gas pay the same.
Gemstones pay double stake for a full house as do the gold nugget and the diamond.
Kane, our hero, pays 3-times stake for a set of six.
Black River Gold Slot Bonuses
There are a lot of bonuses both in the base game and as stand-alone features.
Avalanche wins work as a respin, with winning symbols blowing up to allow new ones to drop in until the wins stop. Each avalanche adds a new reel to the reel set with the exponential growth of pay lines up to a maximum of 262,144 when we get to 8 reels.
Mega symbols of 2-, 3-, and 4-times size drop in at random.
Mega symbols can convert into revolvers when they land over an empty space. The revolver loads neighbouring symbols into its cylinder to become a sort of wild that can deliver any winning combination once it's filled with every symbol on the reels.
The compass can turn neighbouring symbols into Wild with a spinning needle pointing to the symbols it chooses.
A standard Wild is a red rose.
The free spins round is triggered by the scatter. You can win 10, 15, 20, or 25 spins from 3 to 6 scatters. Free spins come with sticky wilds and a feature that makes it easier to get to the maximum number of reels.
The Verdict
This is a really enjoyable game and lives up to the ELK Studios promise to make few, very good quality games. It's not for you if you like retro games that are simple to play and come with the usual set of fruit symbols, but if you like involved gameplay and lots of gimmicks then you can get really stuck into this game.
The volatility means you might have to wait for a win, but if you hit the bonus round then you'll almost certainly see great returns, and the base game has enough variety that you'll enjoy the journey even if it doesn't go anywhere.