Bompers Slot Review
Where I live, a "bomper" is a giant marble in a game of marbles played by kids. Maybe it's not as obscure as I thought it was when I first heard the term because the symbols in this game are delivered on what looks very much like marbles.
It's a very novel game, using the "gravity mechanic" from ELK that works as a sort of respin by taking out winning symbols for new ones to roll in. There are no reels in this system, with the game taking place in a sort of cylinder.
The gameplay allows loads of extras in gameplay, including wilds, the "bomper" symbols, bombs that change symbols, shooting stars that climb up grids, and a free spins game.
New for this title are a set of features that allow you to buy features via X-iter Mode, a patented innovation from ELK Games.
Should you chuck your bompers down the pit though?
Let's take a look.
Bets Sites to Play Free Bompers Slot Demo
The Game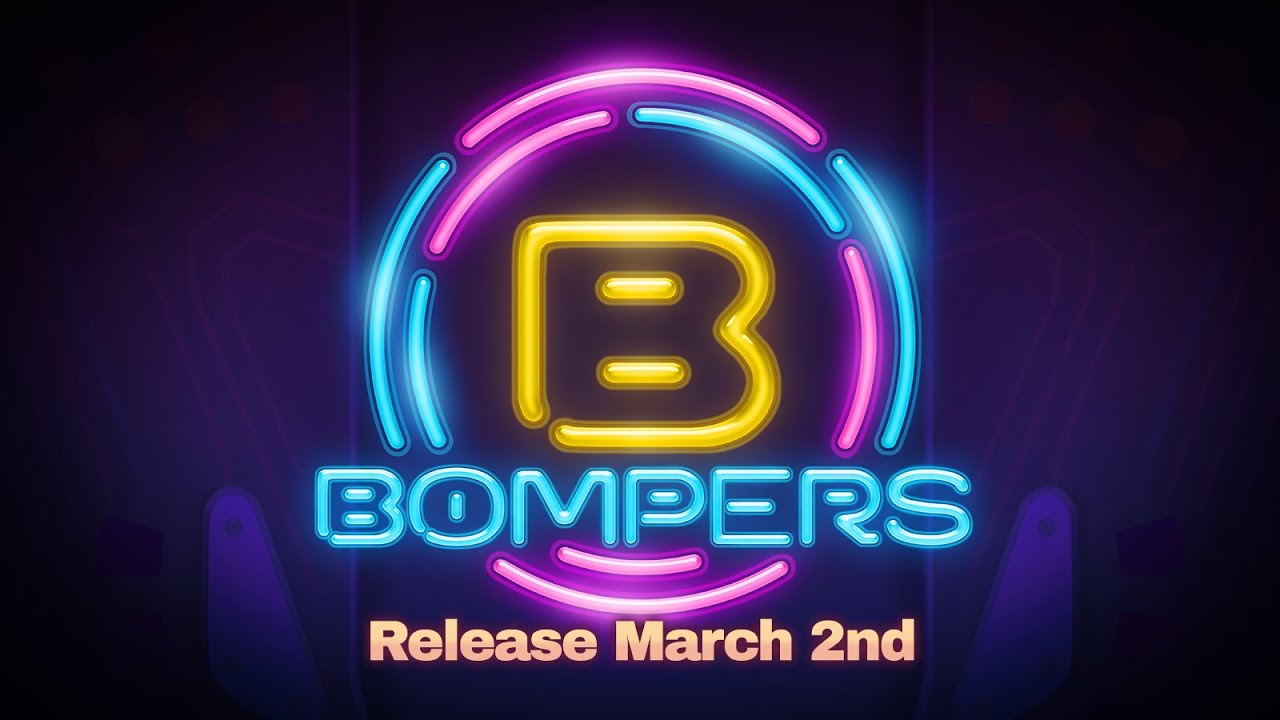 The game plays out in a very simple way from the player's point of view.
There is a spin button at the bottom right of the screen, above that is an auto spin feature (due to be ruled out in the UK in the near future).
The X-iter feature can be selected on the left of the screen, and you set your bets underneath that.
Wilds include regular wilds and bomper wilds that turn wild after being "bomped" seven times.
Mystery bombs can set off after an avalanche respin, turning connecting symbols into higher value ones.
Shooting stars try to climb up the grid, creating a set of 7 new symbols that might create a new win.
Bs are the scatter that trigger the free drops that we've discussed above.
Use the X-iter symbol to pay for features. Pay 25-times stake and you'll get extra bompers on the reel for 3 drops. Pay 50-times stake for 5, and 300-times stake for 10 symbol drops. (This could get expensive very quickly, and may not be legal in the UK.)
The Verdict
We have to say that we are suckers for this sort of game. Why not make a slot that does something different, and why not offer players some variety to their gameplay within their game?
Bompers does that all the way along the line.
The game looks fantastic and sounds great too. The play is novel, with different options all the way through the sequence.
There are a number of respins options, and they are all delivered with really beautiful graphics and animations.
There's so much to praise about this game: the transforming symbols, the mystery bombs feature, climbing stars, extra special symbols in the bonus rounds, and a big top prize.
It's a problem that the buy feature round might not work in the UK – and are these features a good idea if they're actually considered dangerous enough to ban by some regulators? – and the RTP is a little under the industry norm, plus high variance isn't for everyone.
Bompers is a great game in our view and we're happy to bomp it up to our charts.
Bompers Slot Q&A
What game provider developed the Bompers slot?
This game is from ELK Studios, one of the many Swedish companies that dominate the slots world.
The company was founded in 2012, so they're relative newcomers, and they have followed a simple strategy in all that time – make a few games, but make them very good.
Hence we get some of the innovations like feature buying and gravity.
Bompers is currently the company's most popular game, followed by Tahiti Gold, Ecuador Gold, Knockout Diamonds, Katmandu Gold, Miss Wildfire, and Nitropolis.
Bompers is the latest result, followed by Miss Wildfire, Knockout Diamonds, Katmandu Gold, and Nitropolis, which shows us that their new releases do well.
Coming soon is Cluster Slide.
When was the Bompers slot released?
Bompers was released on 16th February 2021.
What is the RTP of the Bompers slot game?
The theoretical return to player (RTP) of this game is 95.8%. This equates to a house edge of 4.2%. RTP is calculated over many many millions of spins. In doing this, it assumes certain behaviours from players. That means that it is a long-term measure based on averages and not a prediction of how your game will go. Use this measure in that way, as a broad signifier.
What's the layout?
This game does not have reels and rows in the way that many slots do, instead, a 6 by 4 potential grid of symbols is assembled with descending cascades of symbols. This can expand to 8 rows. The game uses ways to win, with 4,096 potential winning combinations. This can expand to 262,144 combinations.
What theme is used in this game?
The theme of this game is classic fruit games, futuristic, lucky symbols, and sci-fi.
Can I play this game on mobile?
Yes, you can play this game on mobile if you can use JavaScript and HTML5.
What is the variance of the Bompers slot machine?
This is a high variance game. High variance simply means that prizes will be larger, but that they will be paid out less often. Unusually we have a hit frequency figure too. At 19.9, this figure is the number of spins one might expect to wait between wins.
What is the minimum bet and the top prize?
The minimum bet is 0.2 coins and the maximum bet is 100 coins. That should equate to 20p and £100 on UK sites. Make sure you play safely and that you only spend money you can afford to lose. The top prize is a 5,000-times stake..
Are there any free spins and bonus rounds?
There are loads of extra features on Bompers. They include free spins, the cascading respins, and the feature Buy. Free drops are awarded via B scatters, which puts 5 special bompers on the grid, that can turn into wilds during the round.
Is there anything else that I should know about the Vegans vs Vampires slot?
You can retrigger respins infinitely.