Can you guess what the theme of this El Jackpotto slot game is?
Yep! You put an 'o' on the end of something and you have a cheap and easy way of evoking the entire people and nation of Mexico. OK.
So, this might not be the most culturally sensitive game in the history of a not-very-culturally-sensitive industry, but, the picture gets better after the slightly clunky name.
(We'll put that down to age, this game came out in 2017.)
The game follows the usual route with these games, using colourful symbols, chilli peppers, Day of the Dead motifs, masked wrestlers, piñatas, bandits (who we like to think of as revolutionaries like Zapata, who you should look up now) and the like to evoke Mexico.
It's quite a standard game, with free spins as the main bonus game, lots of wild features, a bonus wheel, stacked symbols and a gamble feature on wins.
Is this worth crossing the border for?
Let's have a look.
Blueprint Casinos to Play El Jackpotto Slot
Rank
Casino
Bonus
Rating
Visit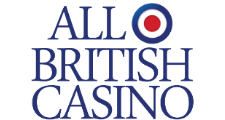 Q&A
What slots provider is behind El Jackpotto Slot?
This game is from Blueprint, one of the biggest (in their own words the biggest) online slots companies in the world! Blueprint date way back, with roots to 1957. In more recent times the company has blossomed in the digital age by producing big hit games, with a special focus on tie-in titles, and recently a load of Megaways hits, using the blockbusting game engine from Big Time Gaming.
When was El Jackpotto slot released?
This game, as the theming suggests, is an oldie, released on 14th November 2011.
What is the El Jackpotto RTP?
The RTP here is a nice round figure, 96%, which is the figure we usually quote as the industry average (based on nothing more than our own observations by the way).
How many reels and pay lines does El Jackpotto have?
This game has a standard reel set of 5 reels with 3 visible symbols giving a Win window of 15 symbols across which run 20 pay lines.
What theme is used in El Jackpotto slot?
The theme is Mexico and Mexican culture with cartoon graphics and bandit and chilli pepper characters.
Can I play El Jackpotto on mobile?
You can play this game on mobiles, with JavaScript and HTML5.
What is the El Jackpotto variance?
This is a game with no published volatility. This measure is made by calculating the ratio between prize size and frequency of pay-outs. A high volatility game pays out bigger prizes but pays out less often. We usually assume that games with no published variance will be in the medium range.
What is the minimum bet and the maximum win in El Jackpotto slot?
You can bet from 0.2 to 500(!) coins on this game, which should be 20p to £500. Be careful if you go anywhere near the top end of that scale because that's a lot of money to risk on a single spin.
Does El Jackpotto have free spins and bonus rounds?
Yes, there is a free spins round with two versions styled as battles. The fact that there are two features is a novel option, the features come with either extra wilds or a battle dynamic with new opponents and bigger prizes.
Is there anything else I should know about El Jackpotto slot?
It also has three prize pick games.
The Game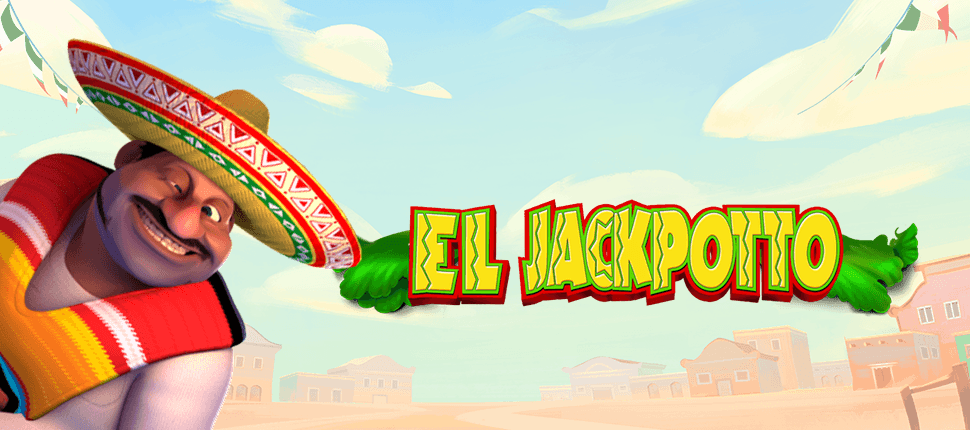 This game has a standard Blueprint set up, with a big, green spin button to the right of the reels, under which is an autoplay function. The bottom panel gives you all the information you need. To the left of the reels is a simple bet control, with a single amount and plus and minus buttons. Under this is a menu control to open up a load of extra controls, options, and the pay table.
Let's have a look at the pay table why don't we.
Jacks and Queens pay 4, 10, and 50-times stake for sets of three, four, or five respectively. Kings and aces pay 8, 40, and 100-times stake. The donkey piñata and the mariachi instruments pay 10, 60, and 200-times stake. The day of the dead skulls and the gold wrestling belt pay 20, 80, and 300-times stake.
The game logo also pays out 2, 40, 100, and 500-times stake.
The chilli is a wild, and it subs in for everything apart from the scatter bonus, and it pays 2, 40, 100, and 500-times stake.
The scatter is the Ultimate Luchador Bonus.
Bonuses
The Spank that Ass feature is a prize pick game with piñatas and a take-it-or-leave-it offer from El Jackpotto the game mascot.
Pound for Pound Bonus is a wrestling game – basically a prize pick with a possible entry to the big money bonus round.
Two free spins round: El Jackpotto Rocket Free Spins has 5 spins with rockets firing wilds onto the reels; Ready to Rumble Free Spins pits you in a battle against El Capitan with multiplier wilds. It's a video game-like feature with extra opponents bringing new features, and entry to the Big Money Bonus at the end.
The Big Money Bonus takes you to a prize wheel via a risk game. The final bonus wheel can award you up to 10,000-times your stake.
The Verdict
This is a fun game that really delivers on gameplay.
We've ragged on it a bit for its poor taste, and we make no apology for that: it is a shame (whatever your intentions might be) to reduce whole cultures to a bunch of dopey stereotypes. And some of the jokes here are a bit edgy.
But slots is an adult world, so it's not like our readers need protecting.
So, we do recommend you enjoy a game that is deep on fun and has highly developed gameplay. Not one, but five separate bonus features, including two free spins round, are a fantastic set of features that are worth the entry price on their own. This is a big-money game so make sure you play safely and keep it fun.