Megaways Slots – Best Megaways Slot Games List
Megaways are everywhere – mega-everywhere! – and we think that this game engine is the biggest success story of the slots industry in the past five years. The Megaways slots!
They also look likely to shape the future of the games we love as the company behind them are behind a new variant winning engine that is already proving a big hit too.
Should you factor in Megaways when you play though?
Here we'll explain what Megaways slots are and how they work, tell you how you should evaluate them, and how to get the best out of playing Megaways slots safely.
And we'll look at the biggest Megaways games in the UK and tell you what we think comes next.
Best Casinos with Megaways Slots
Megaways Slots: the History
Megaways is a gaming engine. It was first released in 2015 by Big Time Gaming, who installed the system in its Dragon Born game. The first big hit for Megaways and Big Time Gaming was Bonanza, a mining themed game, that is still around and doing very well.
Megaways are now at the heart of the vast majority of Big Time Gaming's hits, including Bonanza, Extra Chilli, and Royal Mint, as well as the tie-ins Who Wants to Be a Millionaire Megaways, and Monopoly Megaways.
Big Time Gaming didn't rest on their laurels once they started having big hits with their game engine though.
Megaways are now licensed out to a number of other developers, who also have big hits with the game engine.
Among the big hits from other developers using Megaways are: Gonzo's Quest Megaways from Red Tiger, Fishin' Frenzy Megaways from Blueprint Gaming, Curse of the Werewolf Megaways from Pragmatic Play, Reel King Megaways from Inspired, Diamond Mine Megaways from blueprint gaming, The Dog House Megaways from Pragmatic Play, and ted Megaways from Blueprint Gaming.
Megaways: What it is
With all these games featuring the most popular gaming engine of the current moment, you would think that all slots players would have a clear idea of what it is, how it works, and why it's good news for them.
And this isn't the case.
Yet.
Since slot games became virtual, their mathematics have changed. In the Good Old Days of mechanical reels, there were physical limits on the number of symbols in a game. And this is a key to all the facts and figures that work in a game: theoretical return to player is calculated against these figures, the volatility and hit rate are also affected by this.
Let's look at how Megaways slot games work with a simple example:
We'll look at the standard reel set up in a modern slot, which is a five-reel, three-row game. This puts a set of 15 symbols onto the screen. If these symbols line up in matching sets along pay lines then the player wins a prize.
While the reels are no virtual, the mechanics are exactly the same, and each reel has a set of symbols on it, with the fewest number of the highest paying symbols.
In a game with 11 symbols on the paytable and 32 positions on each reel, the line-up might be like this, with one instance of the top paying symbol, two of three other symbols, three of three symbols, and four of four symbols. There will be different numbers of each symbol on each reel, but all will complete a theoretical set of 32 symbols.
The game works by selecting a random number (using a random number generator that is checked by licensing authorities) for each reel. The reel then "stops" at that position and shows the corresponding symbol.
If they line up, you win a prize.
Because there is only one of the top paying symbol on each reel there is only one position in which it will deliver a full set of five along a pay line. This means a probability of 0.00000003.
Unfortunately, players really have no idea how this works. The only figures we have for slot games are a theoretical return to player and hit ratings and volatility.
The theoretical return to player is reliable up to a point, recording the percentage of cash that should be returned to players over the game's lifetime. Volatility is the ratio between prize frequency and prize size. Games rated as high volatility deliver larger prizes but is likely to pay them out less often. And the game's hit rate records what proportion of spins should deliver a win.
These figures give you some idea of how a game will perform, but they don't actually give players the raw data – how many symbols are on each reel – that deliver the game. It's impossible to know the odds on a bet on a slot without this figure.
And this brings us to Megaways.
What we do know about Megaways is that it delivers almost exactly the same theoretical return to player and volatility and hit rate figures as games without it.
But we don't know the mathematics in all their intricacies.
What we do know is that the game delivers a massive number of potential winning combinations, and has at least two extra features. Players enjoy it, it would seem, but it's unlikely, without being conspiratorial that a gaming development that has been so enthusiastically taken up by the industry isn't also beneficial to the industry.
Megaways: Extra Features
Megaways has a lot of extras. The first and most obvious are extra reels.
There are six reels spinning virtually, so that's already one more than the standard set.
And the reels don't just have three symbols. Megaways games come with variable symbols so they can stack as high as seven.
That's a possible maximum number of 42 symbols in play.
Then there are the pay lines.
Or rather there aren't.
Megaways ditches pay lines and bring in adjoining reels. So, if you have a heart on one reel, and another heart anywhere on the adjoining reel they count as a combination.
This massively increases the possible number of winning combinations.
Each reel has seven chances of sharing a symbol with the next, which gives us 7 X 7 X 7 X 7 X 7 X 7 = 117,695.
The reels don't always have seven symbols, this is set by the game, and sometimes the extra symbols only appear for extra or bonus rounds. Some games have many more ways to win, some fewer.
Yet: the RTP is almost exactly the same as games that use pay lines.
Which means that all this clever innovation doesn't really affect your chance of winning.
Megaways Cascading Wins
Almost all Megaways games come with cascading wins as a standard extra in the base game.
The Cascades are a form of respin that are most often associated with games that use tumbling blocks rather than reels.
All it means in the case of Megaways games is that when you hit a win the winning symbols drop out and are replaced by a new random set of symbols. If you win again, you get another chance.
This feature often comes with increasing multipliers 1-times, 2-times, and 3-times, and usually repeat in free spins rounds but with no limit or reset on multipliers, so that once the multiplier climbs it keeps on climbing without going down.
Megaways: the top reel
Megaways games often have an extra reel running horizontally along the top of the reels. This is where the drop-in symbols come in, and can also be used in other bonus features.
Megaways Slots List: The Top Titles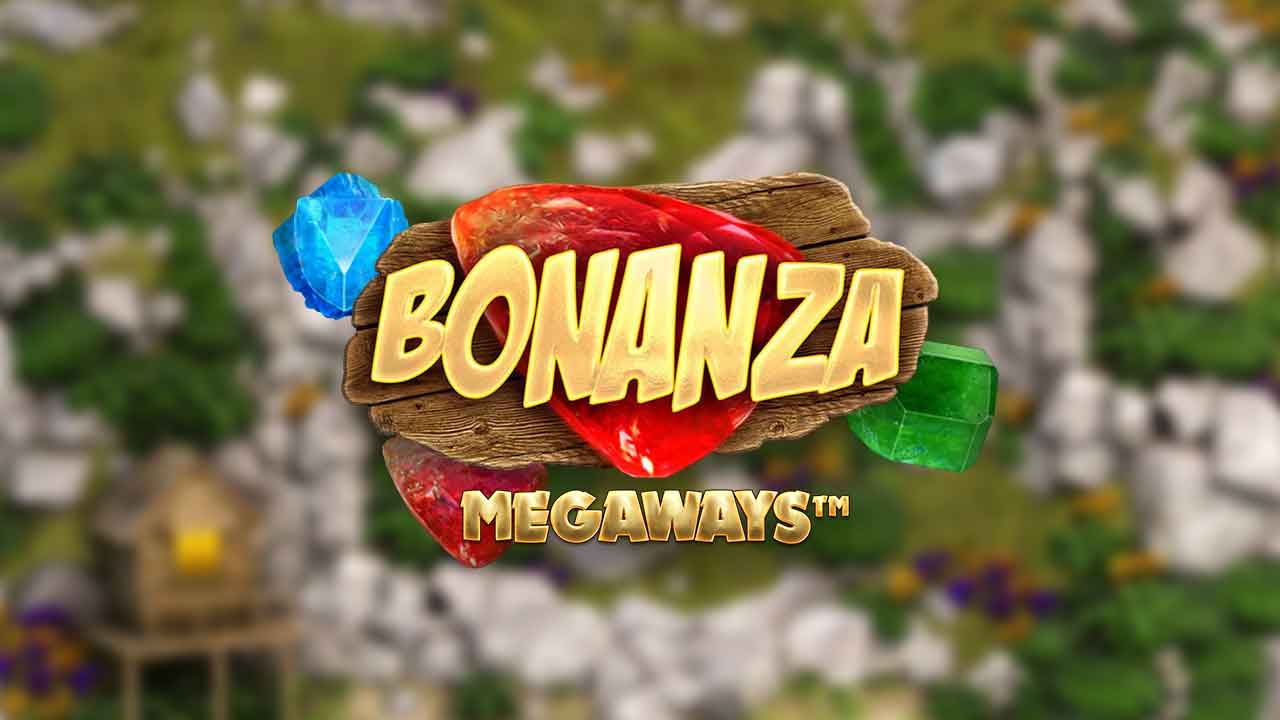 We're going to look at the most popular Megaways slot game titles and let you know a bit about them.
These are the most popular Megaways titles in the summer of 2020.
Bonanza Megaways
This mining themed game was the first big hit from Big Time Gaming. That it's still around and still a top 10 hit is an amazing testament to the game's design, but also to the Megaways engine.
Gonzo's Quest Megaways
And this game is pretty much the most recent Megaways game. From Red Tiger, this is an interesting offshoot of the Megaways world because it's a remake of an established game – or strictly, in this case, a sequel – that through Megaways into the mix for extra appeal. It's doubly interesting because the original Gonzo's Quest (a massive hit from way back in 2011) already had some of the features that make Megaways such a hit, with its tumbling blocks and respins on all wins. Players loved the original and seem to love the makeover too.
Fishin' Frenzy Megaways
Again, we see a game that's an established hit given a Megaways makeover and earn a second life. This time it's from Blueprint, who love Megaways and is a nautical-themed game that has a 10,000-times stake top prize.
Curse of the Werewolf Megaways
This one from Pragmatic Play uses beautiful cartoon graphics to tell the old old story of the man who turns into a werewolf or vice versa. Like a lot of Megaways games, it is a high variance game. This means that the game pays out higher prizes but tends to pay them out less often. These games are often trailed as being more suitable for those who are more tolerant of risk, but the reality is that they are very similar in risk profile to other games and will return to the player almost exactly the same percentages of their cash like most other games.
Reel King Megaways
Reel King is a real retro title, and it was given the Megaways makeover in the summer of 2020. The developers didn't change all that much in the game, which has been a favourite for years, choosing instead to rely on a change in the engine to win new fans. And it seems to have worked because Reel King Megaways was a top 20 hit for Inspired Gaming.
Who wants to Be A Millionaire Megaways
The biggest quiz game in UK TV history is a perfect game for money chasing slot players, and Big Time Gaming will consider themselves blessed to have the licence to produce these games, of which you can expect a growing family.
Diamond Mine Megaways
This game comes from Blueprint, but it's extremely similar to Bonanza, with theming based around mining for gold in the Old West (another classic slot genre) and even a pretty similar look and feel. Not the world's most original game, but one that players seem to love.
The Dog House Megaways
This beautiful looking title didn't hit the casinos until summer 2020 and it's a great game from Pragmatic Play with clever cute graphics and nice use of the Megaways engine, delivering the whole 117,649 ways to win, in a genuinely comic game.
Ted Megaways
There's been some criticism of this game for not really adding enough extras for a sequel. However, the original hit from Blueprint made great use of the gross-out film and all those comic elements are kept in place for this follow-up.
Deal or No Deal Megaways
Another classic gets the engine. Deal or No Deal is a natural tie-in for slots companies, one of the most famous gambling games in the world and incredibly simple, the idea of a random chance winning you prizes was bound to map well to slots, and the mechanics of the original game also work well as a way of delivering bonuses on the reels.
How to Play Megaways Slot Games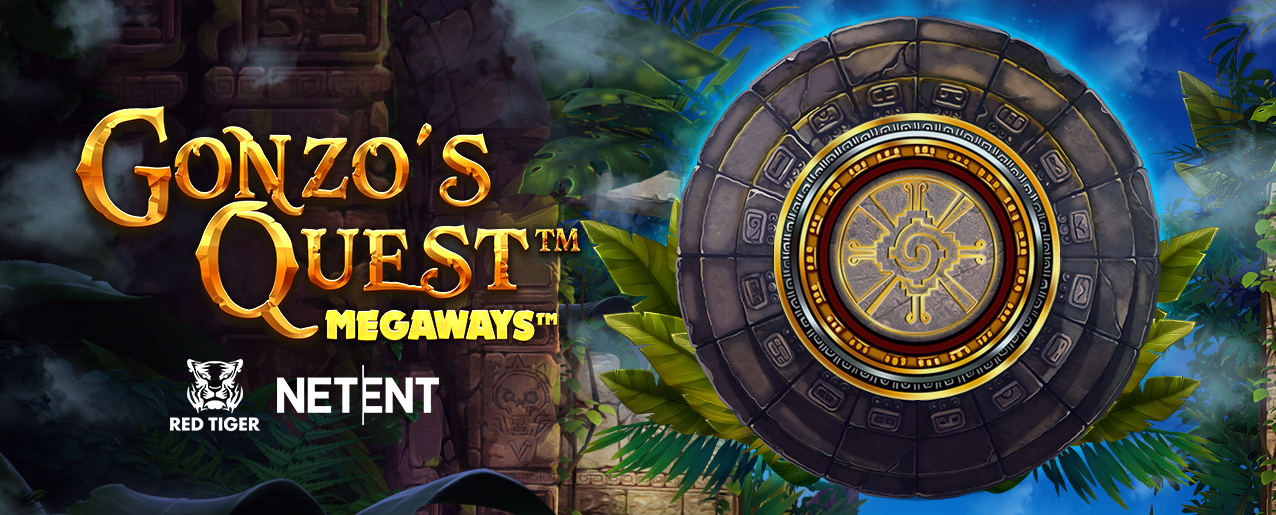 We'll take a look at one of these titles to take you around the Megaways world.
In fact, if you've played any slot you'll have no trouble understanding Megaways slots.
We'll use as our example, Gonzo's Quest Megaways, a release that made a massive splash and is bound to be around for a while. It's also a good example of the Megaways engine in action.
The top prize of this game is 20,000-times stake, and it is rated as a medium-to-high volatility game.
You open up on a wall of Aztec blocks with the usual six reels of a Megaways game.
Bang the big spin button at the bottom right of the screen to play. But first, you'll want to make sure you're happy with the bet you're making. This is set with an options button at the bottom left of the screen.
There's a multiplier meter above the reels, but no extra horizontal reel as standard.
The pay table confirms that the reels all hold up to 7 symbols, to give up to 117,649 ways to win.
The multiplier meter counts up the cascades, with the first avalanche giving you a 1-times multiplier and rising up to 5-times on wins for four or more avalanches.
On free spins (called free falls) the multiplier is itself multiplied, starting at 3-times and climbing in threes to a big 15-times multiplier.
There are wilds on the reels but don't break for wins.
The free falls round is triggered by the scatter, a gold face. They come in sets of 9, with three extra spins for each extra free fall symbol after the first three.
An earthquake feature knocks out all low paying symbols and throws high payers into their place.
The pay table starts with four faces: a parrot paying up to 0.5-times stake for a full set of six, then a cat-like face paying up to 0.6-times stake, a lizard-like face pays up to 0.7-times stake, and a human face pays up to 0.8-times stake.
Then a set of ritual faces complete the pay table.
They start off paying 1-times stake for a full house, then 1.2-times, then 2-times stake, 4-times stake and finally the top payer paying 1, 2, 5, and 15-times stake.
And that's about it!
Should you play Megaways Slots?
You should play Megaways slots if you enjoy slot games and if it is safe for you to play them.
The best way to find out is to play Megaways slots for free. In the UK you should have to verify your age in order to play gambling games. You can do that at some review sites, or by signing up at a casino site and going through their age-verification process, which might well include handing over your payment details.
When we say you should only play Megaways games if it is safe for you to do so that doesn't imply any danger that is inherent in these games. However, it is possible to be addicted to gambling and it is possible to get scammed. We have lots of guides on safe gambling and they can give you everything you need to know in order to play safely, both personally, and in terms of your technology.
But the message we'd like you to take from this guide is that Megaways slots are very like other slots. And with that in mind you should play them only if you enjoy the game. Adding a Megaways banner doesn't really indicate very much to the player, who will find a better guide to the gaming experience from the RTP, the volatility, and the hit rate of the game, and checking those – plus the hosting site's licence – rather than whether or not it's a Megaways game might be the best use of your time.