The baddest teddy bear in history (apart from my outlaw Teddie, Ted Ludd) is here in slot form!
Film and TV tie-ins are enduringly popular with slots companies. They're a great way to attract new players to games who may not be already interested in slots, and they're a brilliant way to bring players to your brand. Tie-ins usually work best with properties that are already popular with slots fans.
This game comes from one of the biggest slot developers in the world, so it should be taken for granted that it offers a quality experience.
They've certainly thrown the bonus features at this game, including bonus symbols, giant symbols, free spins, wilds of every sort you can think of, scatters, swaps and more.
Should you invite this – gross, disgusting – ted into your gambling home though?
Let's have a look.
Best Sites to Play ted Slot
Rank
Casino
Bonus
Rating
Visit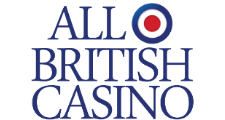 The Game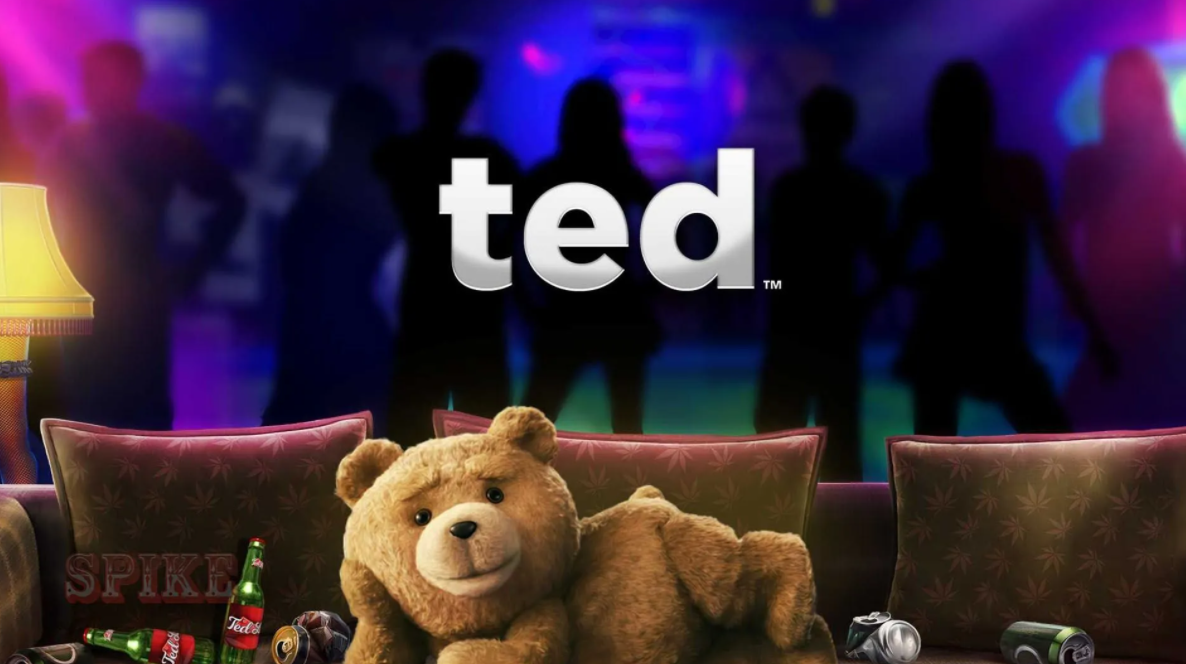 While the pay table and rules need attention, you won't have any problem actually operating this classic Blueprint slot.
The spin button sits to the right of the reels, and under it is an auto- and turbo-spin control. To the left of the reels is the betting control, and you should click under that for the pay table.
The most valuable symbol on the table is the Ted wild paying 25-times stake for a set of five.
Ted bonus features come spilling out of the stuffing. There are six in the base line alone, triggered when the 3D ted wakes up.
Laser Gun Wilds turns random symbols into a wild.
Psychedelic Super Spin puts high paying symbols onto the reel.
Beer shuffle is a respin.
Psychedelic Colossal Spin gives you a giant reel (three reels wide) with giant symbols.
The TV Remote Symbol Streak is a respin on wins.
Psychedelic bonus boost adds extra bonus symbols to the reels.
Thunder Buddies Bonus Feature is triggered via bonus symbols, and pays out via a wheel of fortune that chooses:
Wheel of Fortune Bonus, Bar Crawl Bonus and more.
The Big Money Bonus Game can pay out up to 5,000-times stake.
Free spins are covered above.
The Verdict
What a game this is!
If you're going to play ted you need to have your wits about you. Don't worry, it's not intimidating or difficult (like most slots it can be played by a complete beginner) but there are a huge number of bonus games here.
It looks beautiful though and carries through the tie-in to the comedy favourite really well.
The mathematics are OK, with nothing to warn players off this game, and a very nice top prize both on the pay table and with a one-off prize.
Ted is great fun to play and will certainly keep you entertained. If you like games that have a lot of depth to their gameplay then this is definitely one that you should check out, and if you liked the film this is definitely worth your time.
Ted is one of the best tie-ins in recent years and it's easy to see why it remains popular.
ted Slot Q&A
What game provider developed the ted slot?
This is a Blueprint Gaming title, and it is their second most popular title in the UK at the moment. Blueprint is an off-shoot of the massive German company, Gauselmann Group, who've been lumping slot cabinets around bars and clubs since 1957. Their digital off-shoot has done well for itself since it was founded in 2001 and has well over 200 games in their portfolio. Their current top title is Fishin' Frenzy Megaways, ted is next, then Big Money Frenzy, and their newest titles are Rolling in Gold, King Kong Cash, and World Dance Championships.
When was the ted slot released?
Ted was released on 13th March 2017. There have since been follow-up games with extra features.
What is the RTP of the ted slot game?
The RTP on this game is 95.81%. RTP is a theoretical return to the player and it is measured by running up to a billion spins on a simulated version of the game, assuming as it runs that players will behave in a particular way. This game has a "house edge" of 4.19%, which is the likely profit. RTP is not a very precise measurement in a lot of ways, and you shouldn't treat it as a predictor.
What's the layout?
This game plays out on a classic video slots grid of five reels and three rows.
What theme is used in this game?
This game is themed on, movie tie-in, comedy, gross-out comedy, ted, and animated comedy.
Can I play this game on mobile?
You can play ted on your mobile or tablet device if that device can support Flash, JavaScript and HTML5. Flash should be updated and may need to be enabled in your browser.
What is the variance of the ted slot machine?
This game has a medium variance. That simply places it on a spectrum from "low variance" games that pay smaller prizes but pay out less often to high variance games that pay out larger prizes but pay out less often. Again, this isn't a very precise measure.
What is the minimum bet and the top prize?
The minimum bet is 0.2 coins and the most you can bet is 200 coins. You can win 100,000 coins. The betting range should be 20p to £200 in most UK casinos and the prize £100,000, but make sure you check all financial information and any pay-out limits on the game you are actually playing.
Are there any free spins and bonus rounds?
Yes, there are free spins, a bonus wheel, many sorts of wilds and more on this game. Two free spins games give you an option of Flash Free Spins or Super Mart Free Spins. Super Mart spins come with a changing number of wilds. Flash spins come with an extra prize pick at the end of each spin if you see a special symbol.
Is there anything else that I should know about the ted slot?
There's a lot going on here, you need to read the rules.