Online Slots Themes
Online slots are all pretty similar. There's a big colourful world of them out there, with walls full of them scrolling in front of our eyes at every online casino site. Yet underneath the hood, they all do a very similar thing – they make a random thing happen, and award prizes based on the outcome!
So, in order to make these games entertaining – would you play a game that was simply a random number generator? Perhaps you would! – they are branded and designed in loads of ways. It's largely a visual matter, but theming can also guide the bonus games and game design.
There are too many online slots themes to cover in full here, but we will go through a set of 10 of the most popular genres and themes. Our suggestion to players regarding themes remains this: shop around, and keep your mind open.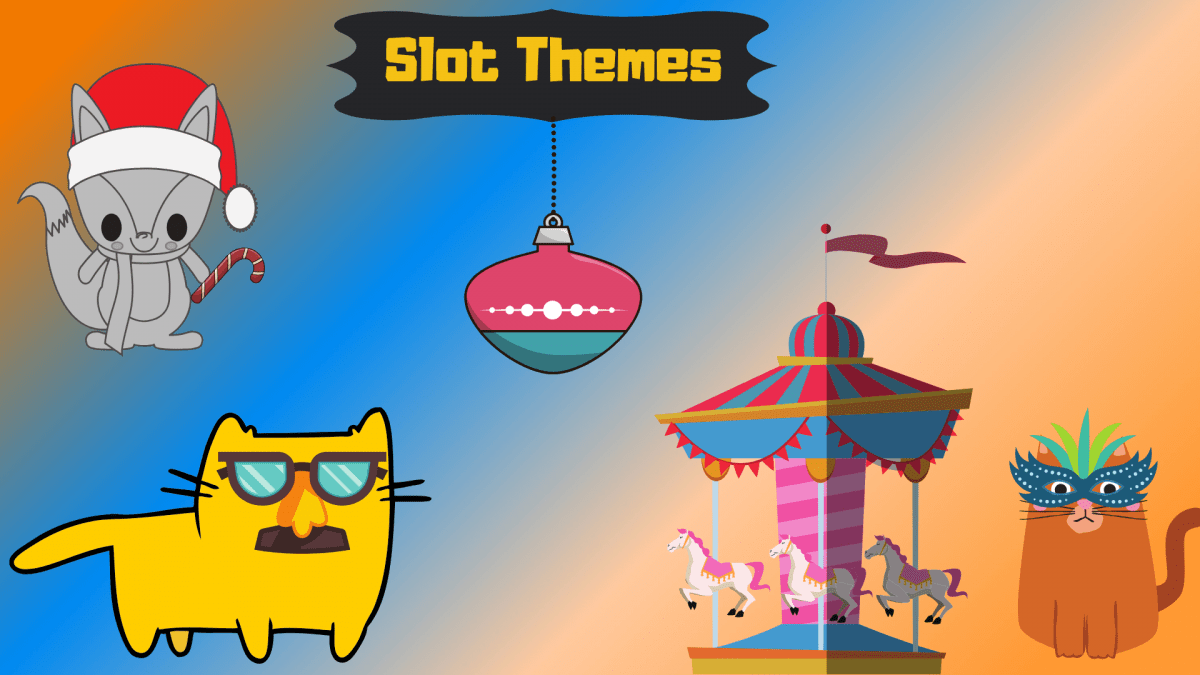 1 – Classic Slots Themes
These games – which may take in "fruit machines" – generally use diagrammatic symbols from a pretty well-established set. One of the most popular is Starburst, which has a futuristic, "spacey" theme, but actually boils down into being a classic slot on a fruit model with jewel symbols. Generally, these games tend to have relatively simple gameplay, and some go so far as to recreate classic cabinet games from the past, down to the annoying music and beeps.
2 – Ancient Archaeology Slots Themes
While this might seem rather an odd and academic subject matter to inspire a load of fun gambling games, the direct line to these games runs through the Indiana Jones films rather than a university library. The likes of Book of Dead are hugely popular and use recurring characters and very sophisticated gameplay to recreate something of the magic of those films.
3 – Scandinavian Mythology Slots Themes
There's a huge boom in game development in northern Europe, and these guys seem very keen to celebrate their culture. This has included a whole load of Norse mythology-themed games, including Vikings, Odin, Thor and all that. Yggdrasil, the developer, is named after the Norse tree of life. Looking at the game's lobbies of online casinos now you will see these games cropping up like crazy, and they tend to be among the best quality titles out.
4 – Tie-ins Slots Themes
Big names in one area of entertainment want to make an impact in other areas of entertainment – look up 360-degree media. This means that a big film or TV series is now likely to come with a big slot machine attached to it these days. Game of Thrones, Terminator, Playboy… from film series to magazines they all have games or game series attached to them now. Do they live up to the big-budget graphics and effects of the original films? Some do throw in a lot of detail and hard work, while others are little more than cash-ins.
5 – Irish Slots Themes
Perhaps we should have put this ever-green – and always bloody green – genre closer to the top of the pile, but, to be honest, it's rather a tired look these days, surely? Surely not, in fact, because no matter how long the Irish are reduced to red-haired, leprechaun stereotypes and described as "luck", the new titles in this genre keep coming. We're going to have to assume that people like them!
6 – Chinese/Far Eastern
A lot of slots take their guiding star from the culture or history of the Far East. This is partly an "exotic" offering for jaded western consumers, and also a recognition that China is now one of the world's great economic power and people there love to gamble. Martial arts, ancient religion, and beautiful bridges usually feature.
7 – High Roller Lifestyle
Of course, this is a very natural fit with gambling, in which players want to get their hands on large amounts of money. Usually using aspirational symbols like diamonds, sports cars, luxury hotels and shining high rises, these games often boast complicated bonus games designed to keep you climbing a cash ladder to your ultimate goal – the big jackpot!
8 – Mexican
These games run a whole gamut from rather broad, crude – and borderline offensive – stereotyping of Mexican culture as basically chillies and big hats, to some rather lovely games that take fantastic Day of the Dead looks and spin them into complex and sophisticated games.
9 – Fairy Tales
Everything is contained in fairy tales. Seriously, take a look at the cultural history and analysis of this fascinating area and you'll find every aspect of human life, every dark desire, and every crazy notion of humanity covered in some way or another. So, it's a natural fit with slot games! Red Riding Hood, little piggies, wolves… they're all out there.
10 – Video Games and Tech
The slots world has not yet caught up with the wider video gaming industry when it comes to graphics, sound, gameplay and so on. But it is slowly catching up. There's a lot of crossover between slots players and gamers though, so games themed around video games – especially old, visually simple classics like Tetris – and other iconic gaming and tech symbols, like Pac men and smilies – are very popular.
There are many more styles of games to check out, and not every game can be simply categorised in this way. You can also pick your games by the style of gameplay, or by searching out big, progressive jackpot slots.
A lot of the theming in online slots is frankly quite lazy, and some of the things that are said about women and cultures aren't very sophisticated, to the extent that they're close to being offensive stereotypes. How you take that, is up to you.
But we would say that the best thing you can do for yourself and for the industry more broadly is to reward good design and skilful companies by giving them your custom. And try new things! There's a whole load of potential themes to be explored out there and if you start clicking on games in new genres more will surely follow.