Worms was one of the greatest video games of all time!
That's putting our cards on the table, isn't it?!
We mean it. Despite the backwards technology that gamers had to put up with back when Worms was released on a machine called the Commodore 64 (among others), the game was brilliantly designed and – best of all – was actually funny!
This is the second time that Worms has been turned into a slot game by Blueprint. Some people don't like sequels, but it's generally a sign that a game has done something right. Works from all sorts of other art forms are now popping up in slots, and we applaud the use of this iconic video game (which, did we mention, we bloody love!).
Worms Reloaded slot is a progressive jackpot, using the Jackpot King system. That means that the return to player in the base game will be turned down somewhat.
It comes with a free spins bonus game alongside the big jackpot and has wilds in the base game.
These worms have been crawling, heavily armed and dangerous, around slot screens since August 2016, but should you get in the trenches with them?
Watch Worms Reloaded
Best Worms Reloaded Casinos – Blueprint Gaming Casinos
Rank
Casino
Bonus
Rating
Visit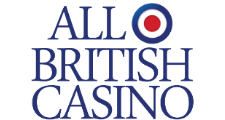 Worms Reloaded Slot Q&A
#1. What game provider developed the Worms Reloaded slot?
Worms Reloaded slot is a popular and fun slot developed by Blueprint Gaming.
#2 When was the Worms Reloaded slot released?
Worms Reloaded slot was released in August 2016.
#3 What is the Worms Reloaded RTP?
Worms Reloaded slot's theoretical return to player rate or RTP is 92.66%.
#4 What's the layout?
This action-packed slot machine comes with 5 reels, 3 rows, and 20 pay lines where wins are formed with at least three matching symbols on active pay lines from left to right.
#5 What theme is used in this slot?
Worms Reloaded slot is based on the popular computer game where crazy worms shoot at things with crazy weapons. This old-school video game was extremely fun to play and Blueprint Gaming's slot can provide the same amount of fun.
#6 Can I play this game on mobile?
Yes, you can play Worms Reloaded slot on your mobile device.
#7 What is the Worms Reloaded variance?
Worms Reloaded is a medium variance slot machine with frequent smaller and medium-sized wins. Bigger wins can appear in the Bonus rounds.
#8 What is the minimum bet and the top prize?
Worms Reloaded comes with a wide betting scale. The minimum bet is 20p per spin and you can increase your stake up to £500. The top prize is huge and goes up to x10,000 the total stake!
#9 Are there any free spins and bonus rounds? What other features comes with?
Worms Reloaded slot comes with 4 random base game features and 4 different main Bonuses. There are two 'pick me' main Bonuses providing cash prizes and two Free Spins Bonuses with multipliers or extra wilds (depending on the bonus you trigger). The random Bonuses can award extra wilds, extra bonus symbols, new winning combos, or wild reels.
#10 Are there any jackpots?
Yes, Worms Reloaded slot is a part of the Jackpot King network. If you get lucky and manage to land all five Jackpot King symbols on the reels you get to spin the Wheel and get a shot at winning the life-changing progressive jackpot!
#11 Is there anything else that I should know about the Worms Reloaded slot?
Keep an eye on the Logo symbol of Worms Reloaded slot as when it randomly explodes on the reels, you will get one of the random features triggered.
#12 If I like this game, what else should I look at?
Worms Reloaded slot is fun on itself but with a progressive jackpot, it gets even more entertaining. If you want to check more great slots with a chance of winning a jackpot, you can try Blueprint Gaming's Top Cat slot that is also a part of the Jackpot King network.
The Game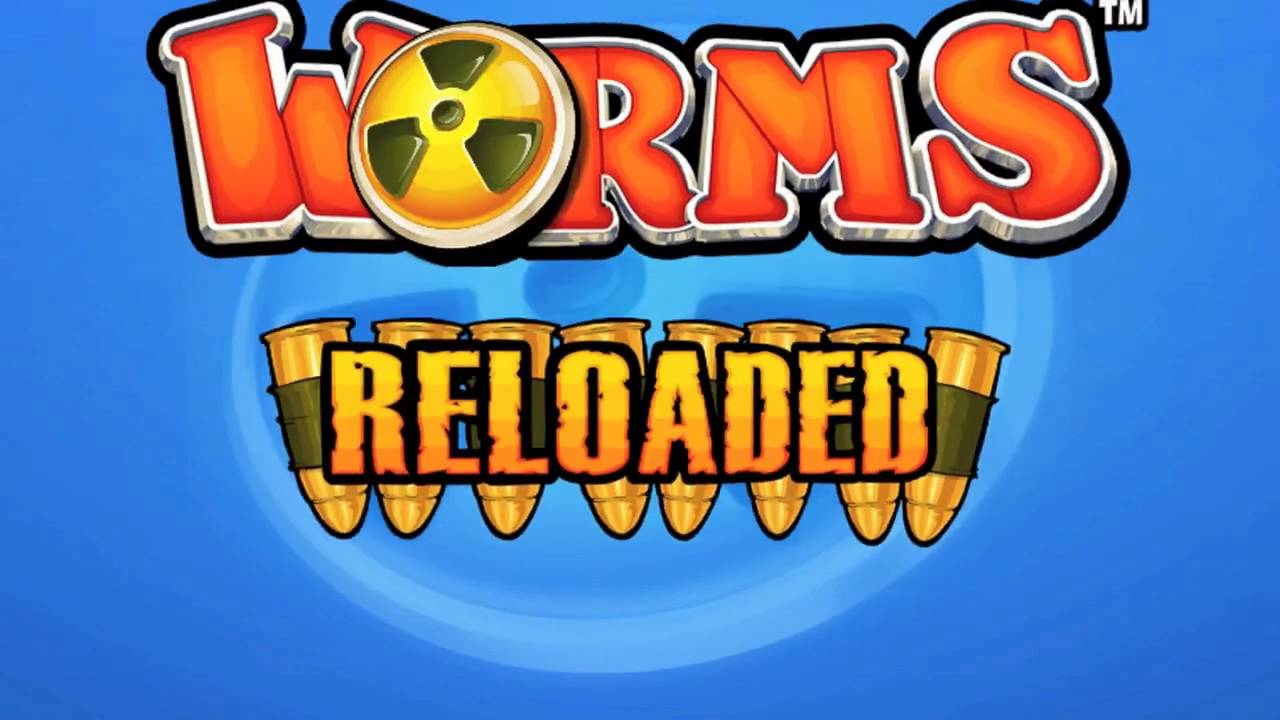 We've mentioned the lowered RTP you find with progressives, and boy it's a big effect in this case! The theoretical return to the player here is 92.66%. We don't have a full industry average to report to you, but most games are up around 96% at the moment.
We'll say a couple of things about this. First, our familiar refrain that RTP is not a very accurate measure of a single person's likely experience of a game, it's a long term measure of the game's performance. Secondly, this is a straight trade-off: Progressives work by shaving a little off stakes in order to build a really big prize pot.
That prize pot in this medium volatility (about standard) game is 250,000 coins. That'll be £250,000 in UK money, on bets that range from 02. Coins to 500, or 20p to £500. Please make sure you check all maximum pay-outs and coin values for the game you are actually playing.
This is a 5 by 3 grid game of 15 symbols and 20 pay lines – again, about average – and you'll need to have Flash, JavaScript and HTML5 on your device to play Worms Reloaded slot.
Paytable
The paytable opens – as so often – with cards.
Jacks and Queens pay 4, 10, and 40-times stake for sets of three, four and five respectively.
Kings and Aces pay 8, 40, and 80-times stake for three, four, and five.
Guns and fists pay 10, 60, and 100-times stake. Rockets and mortars pay 20, 80, and 200-times.
The game logo pays out from pairs, rewarding players with 2, 40, 100, and 500-times stake. The wild is a Worm in a joker's hat, paying out 2, 40, 100, and 500-times stake, and subbing for everything but the bonus symbol, which is a group of three Worms.
Bonus Games
As befits a game based on an innovative and original video game, Worms Reloaded slot has a lot of bonus games.
We'll try to give you a summary here, but always remember to read rules and make sure you know how to play a game before you put money in it.
There are four bonus features during the base game that are triggered randomly from any spin.
Banana Bomb Wilds send wilds exploding onto the reels, remaining sticky if a worm fires a bazooka.
The Holy Hand Grenade explodes extra bonus symbols onto the reels.
Teleport Mayhem stops the reels and throws a winning symbol in, staying for respins until a teleporting worm disappears.
Concrete Donkey makes wild reels.
The bonus game is in four styles:
The Battleground Bonus is a lucky pick game with other bonuses, multipliers, or a Collect that finishes the feature hidden undermines.
The Jetpack Bonus is a money ladder followed by a lucky pick game featuring UFOs with a big multiplier as the final prize.
Blitz Blast Free Spins awards free spins limited by time rather than a number of spins and with multipliers on spins.
Super Sheep Free Spins is a free spins round in sets of six, with extra wilds, and a bigger set of reels. You can retrigger the feature via a lucky pick gamble at the end.
The progressive jackpot is triggered randomly by symbols on the reel, opening a spinning wheel game that climbs to the ultimate prize.
The Verdict
We tipped our hand a bit at the start of this Worms Reloaded slot review.
This is a really great game, one of our favourites and we're only surprised that it isn't more popular than it is.
We did literally laugh out loud a couple of times while reading up on the rules of this game. The absurdist humour of the original Worms video games is in full effect in this Worms Reloaded slot version and is beautifully delivered via great and deep theming, animations, game features, graphics, music, everything!
The variety of bonus games is superb, with a real thrill involved in finding out what experience is next for you.
So, we'd better find some negatives.
Those things that are positive for us, might not be your cup of tea. If the sense of humour in this game doesn't appeal to you, then having this set of jokes repeated over and over again will be a nightmare rather than a pleasure.
And some people don't enjoy complex games. There's a lot going on here, and you may find it overwhelming.
Progressive jackpots do draw people in with eye-catching top prizes but there's a trade-off, and dropping the RTP of the base game down to 92% is quite a big deal and might be too much for some players.
Of course, the best way to find out is to have a look yourself, so put on your worm suit and your military fatigues, and prime your killer sheep as you head into battle with the bravest invertebrates in history!