When your average person thinks of gambling they probably think of poker. Poker is the game that has travelled from the sometimes shady world of gambling into popular culture.
Not many card games have films, songs, and books dedicated to them, and even fewer are compelling enough to attract actual spectators to watch them.
Poker is different. It has a magic.
But it's also a difficult game to render online. Most of the drama of the game that attracts writers and watchers is the play between players – a game that reveals character.
There're plenty of opportunities to try out player-on-player poker action online. Social poker is growing, and poker rooms where players sit in on tables playing real games were one of the first success stories of online gambling.
But video poker is something else again, taking the game, stripping it down and keeping the base elements to turn it into something that can be enjoyed by a single player with a gaming experience that is probably more like a video slot than a game of cards.
One of the key attractions of video poker is that it has one of the lowest house edges in the online casino site.
This simplicity, plus the addition of that magical game has made video poker one of the most popular electronic gambling experiences. It has one of the longest histories, and video poker is a particularly popular game in bricks-and-mortars casinos, especially in Las Vegas, and can offer big prizes both in real-world and online settings.
Let's take a look at this cut-down version of history's greatest card game.
The Best Video Poker Casino Online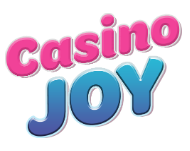 Overall Rating
Play Now
Casino Joy
200 Free Spins + 100% up to £200
T & C Apply
No. 1 best Video Poker casino
Over 30 different Video Poker games
Progressive Jackpot poker
Multi-handed video poker variants
Deuces and Joker Power Poker
Poker Pursuit
Triple Pocket Holdem Poker
Best Video Poker Bonuses
Casinos love bonuses. They love bonuses because casino players love bonuses.
Most bonuses are based around slots because those are the most popular games at most online casino sites.
If you want to get a specific video poker bonus your best bet is to use guides like this and specific searches around the game that you love to find free deals and bonus cash that you can use on video poker games.
In most standard welcome bonuses, because video poker games have a very good return to the player the games are marked down in the wagering requirements. This means that there are limits on how you can use bonus cash to play these games. There may also be limits on your play.
Video Poker Casino Bonuses 2019
The History of Video Poker
If you're an Australian you'll have a good understanding of the place of video poker in gambling history. Down under, the term "pokies" – short for poker machines – is often used as a cover-all term for all slots, and video poker and slots are closely related in style and in their history.
The earliest slot machines were a sort of automated poker. If you think about slots, they're about making winning combinations of matching symbols – they're basically a version of a card game.
The first such machine was pioneered in 1891 in Brooklyn, New York when the Sittman and Pitt Company released a five-drum machine that rotated reels printed with 10 card symbols on them. When the reels stopped, winning poker hands created were paid out.
It was when gambling legislation clamped down on gambling with cards that canny machine makers started to use the bells, fruits and other symbols that we still see on slots today.
By 1901, a "Skill Draw" machine from Fey introduced the first element of skill by adding a means of holding cards in place for a respin. This turned the machine into a pretty realistic simulation of five-card draw poker, decades before computers were invented.
Already, machine makers were showing their ingenuity in ways that were less pleasing to players. The five reels of 10 symbols meant two cards from a standard deck were missing – taking out the jack of hearts and 10 of spades ruled out two of four possible royal flushes.
Video poker came along in 1970 with the Poker-Matic machine that Dale Electronic sold to every Vegas casino in huge numbers.
It was a new age, but despite the historical relationship one company, Bally, wasn't interested in adding this new machine to their established arsenal of slots. They let an employee, Si Redd, take the patent to the Video Poker device, and Si made his fortune and created IGT (International Gaming Technology), a company that is now supplying many of your favourite online video slots.
Real-life casino players loved video poker. The game was super simple to play, and you didn't need to interact with the ritual-heavy world of a green-baize table game or learn a load of jargon. The link to a classic card game meant most people understood the rules.
These machines were very unsophisticated by modern standards, but all the elements were in place. Their owners were pretty unsophisticated too, and Vegas casino bosses first calculated the house edge by buying up machines and hiring unlucky job hunters to play the games for hour after hour, day after day, week after week.
Should I be Playing Video Poker?
This is a gambling guide, at a gambling site… what do you think we're going to advise?!
We are an honest site though, and while all online gambling games have their attraction there are definite differences between games, usually in style and the house edge.
House edge is the amount that the casino can expect to make in profit over the lifetime of a game. It can also be expressed as the theoretical return to player (RTP). Using an RTP figure gives a much more generous looking figure (most modern slots offer a house edge of around 4% or an RTP of around 96%).
In this regard, video poker offers a good deal.
The classic video poker game, which pays out on hands including and above a pair of jacks, offers an RTP of above 99%.
Already video poker is looking good, right?
(There are a huge variety of video poker games, and you should check the RTP at the site you are playing at and with the game you are playing.)
Video poker also includes an element of skill. Most gambling is a mixture of a random, machine- or human-generated events that the gambler has no control over with a small element of skill.
Slots usually allow the player to do little more than sitting back and watch the reels spin, with perhaps some skill games as bonuses.
Video poker offers a player more control, usually in the shape of the hold/discard option.
The reel-spin stands in for a deal, and then you make your choice – hold one, hold all five; chuck the lot out and start again!
It's still a largely random game, and the deal will be completely random, but you have some element of involvement with the process and many players really value that.
Because of this element of control, it is possible to develop something like a coherent strategy for playing video poker. Most gambling strategies are waste of time and many are either borderline or thorough-going scams – never pay money for a "guaranteed winning method" there is no such thing.
Video poker is slightly different. Randomness – particularly machine generated randomness – cannot be defeated, but with a knowledge of the odds involved and the number of symbols in the game, a coherent betting and holding strategy can be created. We'll come back to this later.
Try Free Video Poker
Quickest way to get to know the game is to have a few spins yourself. This version is known as Deuces Wild and is one of the most popular video poker variants. All twos (or Deuces as they're sometimes known) are wild, which means the substitute for any card in the deck, whichever one makes you the highest paying winning hand. In this video poker version it's even possible to get five of a kind! (still won't beat a natural royal flush though)
[ctl_arcade_game game="ctl-deuces-wild" mode="iframe" max-height="1000″]
How does video poker work?
If you play poker you'll already know most of this. In fact, so ubiquitous is poker in our culture that you'll know a good deal of it by osmosis.
Standard poker hands for video poker
Poker is a game of sets.
There are a large number of poker variants, but the standard progression of hands in the table game – which is played between individuals with the highest hand winning, not against a machine-enforced standard – is this (from lowest to highest):
Single card – with aces highest
Pair – ascending by card value, with aces highest
Two pair – ranked by card values of pairs (in poker, the final card in the hand is a tie-breaker)
Three of a kind – ranked by card values, with unmatched cards as tie-breakers in a standard game
Straight – a run of five consecutive cards by rank, with various rules governing the ranking of the ace as high or low
Flush – a set of five cards of the same suit with no sequential relationship
Full house – a three or a kind and a pair combined, ranked by the three and then the two
Four of a kind – a set of all four of a single card across the suits, ranked by card value
Straight flush – a run of cards in sequence in the same suit
Five of a kind – only available in games using a wild card, this is a set of four with a wild card
Please make sure that you check the regulations on the particular game you're playing, but this is the standard poker game set up.
Taking poker into the virtual realm
In order to make poker a machine-run game, you need a way of "dealing" cards.
In our history section, we've covered how this was once a spinning reel or drum. Today, of course, every gambler's friend, the random number generator is the dealer's shuffle.
In fact, most modern games use sequences of numbers that are not actually random but are pseudo-random, and random enough that they are judged as fair and unbiased by auditors.
In a video poker machine, a sequence of numbers will run and run and run, until you come along and click the button to deal. Then the next five numbers will determine the cards that show on the screen.
The random number sequence will run again while you scratch your head and hold the cards you want to hold, stopping when you press to re-deal, and selecting the cards that replace your discards.
Video poker is a fairly simple game by modern slots standards, at least in its basic version paying out on hands from a pair of jacks up. While the vast variety of games now available has made them more complex, the basic mechanics remain the same and the random number generator your god.
Along the way, there have been odd glitches – predictable sequences for example – in video poker machines, but they're quickly picked up and ironed out. It's very unlikely you'll find the mythical glitch that pays out these days and you're probably wasting your time if you look for one.
Virtual Poker: Which Game to Play
One of the advantages of taking poker to the virtual realm is that it opens up an enormous amount of choice.
Thus far we've talked about the "standard" version of video poker.
This is called Jacks or Above or Jacks or Better poker generally, but it is only one of the versions you can play these days.
Because developers can bring out their own variation on a game at the drop of a hat we can't promise to give you a comprehensive guide to all the versions of the game on the market, but here come the main options:
Tens or better – you understand jacks or better? Good! Because you also understand 10s or better.
Jacks or Better – the most common variant that is often seen under the Bally brand name Draw Poker.
Joker Poker – With a joker thrown into the pack like a wild card.
Deuces Wild – twos are wild.
There's a whole load of other variants with most of them offering extra or different pay-outs based on which hands a player wins on.
Virtual Poker: The odds
One of the reasons why players like video poker is because it is a relatively simple and transparent game. There is a well-known set of hands to aim for, and because most games use the standard 52-card deck as their model, the odds are fairly simple too.
Here are some examples of the probabilities of receiving hands in a first deal:
A pair is 0.73/1 or 42.256%
Two pair are 20/1 or 4.753%
Three of a kind is 47/1 or 2.112%
A straight is 256/1 or 0.394%
A flush is 526/1 or 0.198%
A full house is 693/1 or 0.144%
A four of a kind is 5000/1 or 0.024%
A straight flush is 100,000/1 or 0.001%
So that's the probability on the first deal. It is extremely hard to cover all the probabilities of holding various combinations of cards in order to get a proper measure of every probability of getting each hand on a second deal.
That's not to say such guides aren't available – gamblers and mathematicians are fairly obsessive people in our experience – and if this is your interest you should seek them out.
The Pay-outs of Virtual Poker
Pay-outs in virtual poker are easier to work out, and generally fairly easy to find at your casino site of choice. We also recommend our readers check out rules and pay-tables fully before they start playing a game.
Here are some good examples though.
In Jacks or Better games, the RTP is generally 99.54% and it has a low variance, meaning you should see relatively regular pay-outs.
Here's a fairly typical pay table for a jacks or better game:
Pairs (from jacks of course) one-times stake. Two pairs, twice stake. Three of a kind, three-times stake. Straight, four-times stake. Flush, six-times stake. Full house, nine-times stake. Four of a kind, 25-times stake. Royal flush, 800-times stake.
A number of video poker variants have added interest to the pay-table by adding bonus games. This is called Bonus Poker.
These variants are generally named for the hands that they prioritise. For example, Bonus Poker Aces will pay extra – by a large amount, for example, paying 80-times stake, against 40-times stake for other sets of four.
In order to fund these extra pay-outs, other rewards will be cut.
Bonus Poker Aces games usually have a theoretical return to the payer of 99.1%.
Bonus Poker Deluxe took that generous reward for sets of aces and gave it to all four of a kind. Pay-outs on two pairs were dramatically reduced to pay for this, with the game ending up with an RTP of 98.49%.
The gambling industry being the hyperbole factory that it is, it wasn't long before Double Bonus Poker came along, and had variable boosted pay-outs for different sets of four. Incredibly, this game has an RTP of over 100%, at 100.17%.
After this things calmed down a little on the RTP front, with Double Double Bonus Poker paying out extras for sets of fours with various "kickers", which is what the extra card in these hands is called.
Wild cards introduce another element and makes it much easier to construct winning hands. That means that lower odds are paid on all hands in some games, and in wild hands in some games.
Progressive Video Poker for the Biggest Pay-outs
Online casino players love big pay-outs, and video poker does what lots of slots do by offering progressive jackpots.
Progressive jackpot games work by taking a small amount from every stake and putting it towards a big top prize. Sometimes this is done in single machines, sometimes machines on one site are linked together, and sometimes games across multiple sites are linked to give enormous prizes.
This always comes at the expense of a reduction in pay-outs down the pay-table. This usually adds up to a reduction in about 2% of the game's RTP. That still, by the way, puts most standard video poker games at above 97% RTP, which is better than almost all slots.
RTPs are variable on most progressive games because the big prize – if it grows enough – can have an effect on it.
This can add up to quite a difference of getting on for 1%, but it's also a useful illustration of why RTP is a limited measure for players. That change in RTP is great news in some ways, but, of course, only one player will take that progressive prize. So the measure of RTP will look better to all players, but only one will get the actual benefit.
Always remember that RTP is a general measure of a game's performance over its lifetime rather than how it will behave for you.
Best Strategies for Video Poker Play
Gambling strategies are usually bunk, pie-in-the-sky, bobbins, and nonsense on stilts. The truth of the matter is that most gamblers will lose money in the long run.
Some will win. Very few will win really big.
If you want to know the truth about those who make a living from professional gambling, it is that most either start off with enough money that they can make massive bets on very low-odds events, or that losses don't bother them.
Or, they sell some sort of expertise on the side.
Strategies are generally only useful as loss-mitigation methods. They will teach you ways that you can reduce your losses by fostering your cash pile.
They will not teach you how to win. Nobody can teach you how to win. There is no way in a straight game that you can predict what will happen next, and that is the only way you can win.
There are ways – not in all games – that you can know what is more likely to happen less, and you can try to take advantage of that in order to win, but anyone who tells you that they have the secret to winning should be avoided like an unmatched two – particularly if they want to charge you for the privilege of seeing that strategy.
So there are genuine video poker strategies out there. However, they are long and convoluted.
They are worth looking at if you are interested in playing this game for a while. There is one in particular from a very well-known site that is very famous for the owner's deep research and knowledge that is worthwhile studying.
However, were you to play by such a strategy you would need to completely forget about any spontaneity or chance taking, and you would be spending your entire time with the game – a time that would exponentially expand – checking up what to do in each particular situation.
So strategies, even when they are genuine and usable, can be a two-edged sword.
Betting Strategies for Video Poker
Betting strategies for video poker are simpler, and usually, they are generalised gambling plans that can be used across a load of games.
None of them will help you win. Some of them will help you recoup losses but will bankrupt you very quickly, because they involved doubling up every time you lose in order to cover losses.
These sort of strategies are madness to anyone other than someone with very deep pockets.
Our advice in video poker is to follow your nose with betting and bet carefully and within your immediate means.
Always follow safe gambling procedures whatever you're doing. Make sure you're playing with money that you can afford to spend (i.e. lose), and make sure you're not playing in order to deal with difficult feelings or emotions. Be extra aware of your play if you're intoxicated in any way.
Betting strategies usually fall into two distinct groups: strategies that follow a loss with an increase in bet in order to make up for that loss, or strategies that follow a win with an increase.
Neither has any greater chance of success in the long run than randomly following your gut or generating genuinely random amounts. In particular, losing strategies – Martingale is the best known – can be very expensive.
A Martingale "works" by its own logic because you double your stake every time you lose, so when you do win it will always be for enough money (providing the pay-out is 1/1 or better) to cover your losses. However, because you're doubling up you can spend a lot of money very quickly.
For example, if you have a not untypical run of just five losses, and you start with a not untypical bet of £5, you're in this sequence: 5 x 2 = 10 x 2 = 20 x 2 = 40 x 2 = 80 x 2 = 160.
So you need deep pockets to play with this strategy.
Our advice for safe, long-term play on video poker is to simply keep your stakes small and affordable and to play for fun rather than to win money.
How to Play Video Poker
Most players enter the online gambling world via slot machines, and that's great news if you want to step up onto video poker games because you'll feel right at home straight away.
We've covered the basics of poker, so you should know what combinations you're aiming at.
You're essentially dealing with a slot machine with 52 (or 52 with a wild card) symbols on the reels.
Like slot machines, you'll be given a choice of how much to bet, usually on a linear scale, with the option to maximise your stakes.
Then you press the deal or draw button and five cards drop into five slots on the screen.
Under each card is the option to hold it, with a cancel option on the same control if you change your mind.
Look at the cards and make your choices before pressing the deal button for a second time.
Then your wins will be paid out and you start all over again.
Super simple!
How to Win at Video Poker
You win at video poker by playing the game, crossing your fingers and hoping.
And that's it!
Most "how to win" guides are scams. The way to win at any random game is simply to play it and hope for the best.
There is, however, a slight exception with video poker. Because some machines offer an RTP of more than 100% it is possible to play with a slightly more predictable chance of winning.
However, there is still no guarantee. We've covered a number of times how poor a measure for players the RTP is. It offers a generalised measure over the lifetime of a game. It also assumes that the player will make the right choices. In reality, casinos are probably making more than the measures of house edge revealed in RTP, because players aren't automatons who always do the right thing.
If you do find a 100%+ game then jump on it and study a full guide to strategy – we don't have the room to publish one here, but they are out there – and make sure you make all the right decisions according to that guide.
That will give you a better chance of winning over the long term, and returning with that tiny advantage on your stakes. However, following that plan might stop you getting some long-odds win – like chucking away three-of-a-kind to see it replaced with five-of-a-kind in a second deal.
So we'll stick to our original advice – play, enjoy, pray!
Video Poker: Don't Miss Out
If you're not using video poker games at your favourite online casino site you're missing out.
These games offer pretty much the best value for players of any gambling game. They also come with some heritage and utilise a game that most of us already know how to play.
They're really easy to play and are typically more transparent than most other games, with a readily understandable pay-table displayed right up front.
So why do so few players play video poker?
We've done a good deal of research on this matter, and have finally come to this conclusion:
Online gamblers are idiots!
No, we don't mean that, but the relative unpopularity of video poker does surprise us. Perhaps the games are relatively unsophisticated compared to the latest slot machines – and we think that designers could certainly do something to jazz up displays and gameplay, but in a way, these games are the distilled essence of gambling, and as such their purity is to be enjoyed.
Video poker is the best value and one of the best games for mobile casino players too, with its simple set-up and graphics. Check it out today at your favourite online casino site.