Hells Angels Members Ran Illegal Gambling Ring in Canada
December 24th, 2019 1.00pm
Police in the Canadian province of Ontario has recently completed a thorough investigation of illegal gambling, revealing an illegal ring operating in the Mississauga region.
According to the authorities, the investigation revealed a total of five gambling sites doing business without a proper license, with all of them associated with members of the famous American motorcycle club Hells Angels.
It was discovered that this gambling ring had earned around £77 million, generating approximately £7.6 million in the first six months of 2019 alone.
Illicit gambling operation damages both the local economy and players taking part in it. It also fails to address problem gambling, since it doesn't contribute to initiatives aimed at dealing with this issue. In addition to all of this, illegal gambling doesn't offer any sort of player protection, leaving players on their own in case of any problems, even the smallest ones.
What Happened in Ontario?
According to a statement made by the Ontario Provincial Police, the investigation, which had been going on for quite a while, included weeks and months of surveillance and close monitoring of the gambling ring's operation. The main gambling den was located in Mississauga, while the operations of 5 illegal online sportsbooks were organized and managed by Hell Angels' members.
The leaders of the gambling ring were familiar among local gamblers, known by their handles Ultimate SB, Titan SB, PlaytoWin SB, Privada SB, and Players SB.
The investigation initially started at the start of 2018, with further proving leading to arrests of 28 Ontario residents involved in the illegal activities. The authorities proudly revealed this had been of the biggest illegal gambling investigation in the history of Canada.
Code-named "Operation Hobart", the investigation uncovered ties between several members of Hell Angels and gambling operations held at both land-based and online venues. Three law enforcement agencies from three Ontario cities partnered to reveal the gambling ring, while they were assisted by the Canada Revenue Agency. After the investigation was completed, a total of 228 charges have been issued.
28 People Behind Bars
In addition to taking a number of people into custody, the police collected numerous other things during its raid. The list of these items includes more than £1 million in cash, around £180,000 in jewellery and watches, nearly £190,000 in gold and silver, weapons ranging from handguns to shotguns and rifles. According to the police, 9 residences were seized, whose value is estimated at around £4.8 million.
One of those arrested was Robert Barletta, the former president of Hells Angels chapter in London, Ontario. According to available information, he's now awaiting charges of organised crime, as well as possession of weapons. Barletta will probably be charged with organizing an illegal gambling operation, as the ring saw a hefty income of cash on a regular basis.
Barletta was also a person of interest in some of the previous investigations, where he was linked to Gordan Baird, another individual arrest on illegal gambling charges.
One of the handles involved in the affair, Platinum SB, is estimated to have earned around £6.5 million from 2009 to 2013. Hells Angels' members Craig McIlquham and Eugenio Gino Reda were also involved in the gambling ring. These two, as well as Raffaele Simonelli, were in charge of overseeing the operation of the 5 online sports betting venues.
The investigation also uncovered the connection between this illegal gambling ring and the Figliomeni family. According to allegations made a couple of months ago, illegal gambling operations across Ontario helped launder more than £40 million.
Founded in California back in 1948, Hells Angels today have 470 chapters in 56 countries around the world.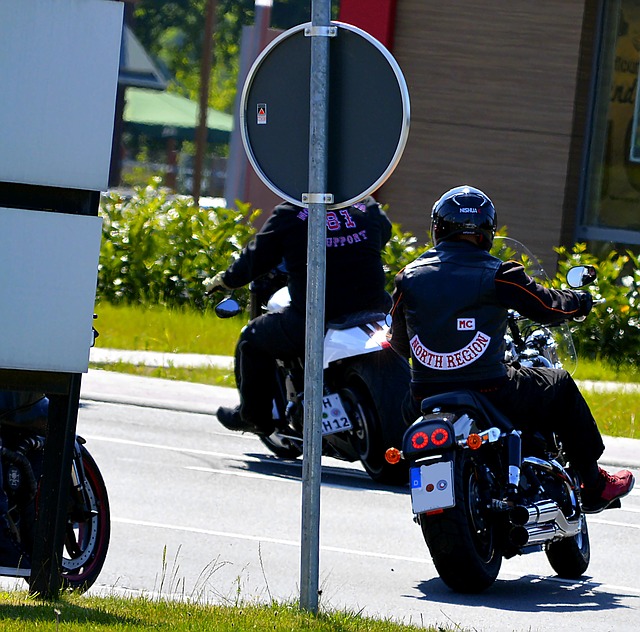 The investigation revealed a total of five illegal gambling sites associated with Hells Angels.