Hollywood Producer Pays His Colleague's £1.3 Million Gambling Debt
February 9th, 2021 3.00pm
Joel Silver has been producing films in Hollywood for more than four decades and is regarded as one of the most successful producers today.
It was recently revealed that he paid a £1.3 million gambling debt for his colleague Ron Meyer, back in 2014.
Who Gave Silver the Money to Clear Meyer's Debt?
According to Anthony Pellicano, a former private investigator working in Los Angeles, Silver himself paid £1.3 million to Wynn Las Vegas to cover his friend's casino marker. However, Pellicano revealed another vital piece of information. The money Silver sent as payment wasn't his, but belonged to another party.
Pellicano spent a significant amount of time behind bars for racketeering, illegal possession of firearms. He explained that someone else had sent the money to Silver and that the renowned producer had simply forwarded it to the Las Vegas casino.
When directly asked why Silver would agree to act as a middleman for Meyer, Pellicano refused to reveal more.
However, he did point out there was a story behind the whole case and added other things were going on. Pellicano pointed out there was no foul play involved, and described Silver's involvement as a matter of convenience, an accommodation.
In the meantime, people continue to wonder why would Silver make a payment to a Las Vegas casino on behalf of Meyer. His colleague has built up a reputation of an avid gambler. Meyer's favourite game is craps, and according to available information, he has so far gambled away tens of millions.
Over the past couple of decades, Silver has produced some of the most famous Hollywood films, including Lethal Weapon, Die Hard and The Matrix.
Meyer's Financial Disarray
Ronald Meyer started his journey to the top in 1975, when he co-founded Creative Artists Agency. After building up a sizeable fortune, he joined Universal Studios, where he became President and Chief Operating Officer.
In 2013 he was promoted to vice-chair of NBCUniversal, Universal Studios' parent company. He stayed at the company until September last year when he resigned.
Meyer left the company after claiming a woman with whom he had an affair had been extorting money from him. It turned out the woman in question was the actress Charlotte Kirk. During the time they had an affair, Kirk was only 20, 48 years younger than Meyer.
Amidst the scandal, the media revealed another story related to Meyer's high-profile gambling. According to an article posted by the Daily Mail last year, the sources close to Meyer described him as one of the most prominent craps players in the game's history.
The same source revealed that Meyer has been spending large sums of money over the years. It's estimated that Meyer has so far spent more than £72 million on craps. That's quite a lot, even for someone who earned around £18 million annually.
What's a Casino Marker?
Many regard a casino marker as a line of credit, although it's more like writing a blank check. The casino is the one that reviews a gambler's credit and the previous history before deciding whether to approve gaming credit or not.
Customers usually pay off their debts when leaving the gaming venue, while some casinos allow their high rollers to do so within a month.
If a player doesn't pay off their market in due time, the casino will report him to the Bad Check Unit of the Clark County District Attorney's Office. Failing to pay off markers like Meyer's may lead to a prison sentence of up to four years, together with additional legal fees and full restitution.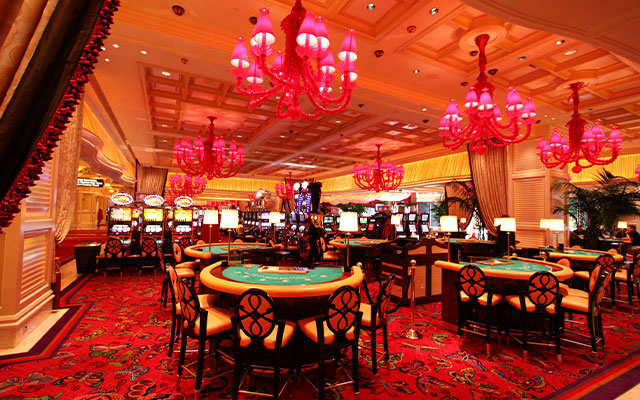 Meyer has so far spent millions on craps.