How to make a solid online casino bankroll out of nothing
Can you really make money from nothing?
Probably not. But you can start with very little and build up from there. That is possible. But it is very hard and will take discipline and a huge amount of patience. It won't – to be honest – be much fun, and it will take so long that you are likely to decide that it isn't worth it.
But it can be done.
And here's how
In order to make money with nothing, you're going to need to find no deposit welcome bonuses. That is, sites that give you free casino money to play without asking anything from you.
And here you'll encounter the big problem with the craft of making money from nothing.
No business wants you to do it.
Giving away money is not a sustainable business plan.
This applies throughout the casino industry and it's something that it's useful for players to bear in mind: the online gambling industry is profitable; its only revenue is player stakes; therefore, more stakes are lost than won. By quite a margin.
And those people who lose their stakes aren't "idiots" whose fate you'll escape with your super-smart strategies and so on. No, the games are set up to deliver a profit.
So when you are given "free" gifts at online casino sites there will be strict limits on how you can use the "free" money you're given.
You should get used to this and understand what it means.
Wagering requirements
The main restriction on bonus funds in casino sites is a wagering requirement or playthrough. This figure is usually a multiple, and it tells you how many multiples of the bonus funds you are gifted (or sometimes the bonus funds and your deposit) you will need to play with at the site before you can cash out.
A figure of 30-times your bonus is not uncommon.  So, for example, if you deposit £10, and get a 100% bonus you'll have a fund of £20 to play with, but you'll need to deposit and play with £300 before you can withdraw money made with the bonus.
There are other restrictions too. You will need to check these when you make a casino deposit. These rules will often restrict the amount of the money you spend on certain games (usually the most popular and the ones with the best returns) that counts towards your playthrough. For example, only 50% of the money you spend on blackjack might count towards your playthrough. Some games will not contribute at all.
There are also rules that are set up to specifically outlaw the sort of behaviour we are advising you on here. You will see this described as low-risk or unfair play.
Here's an example from 888 Casino: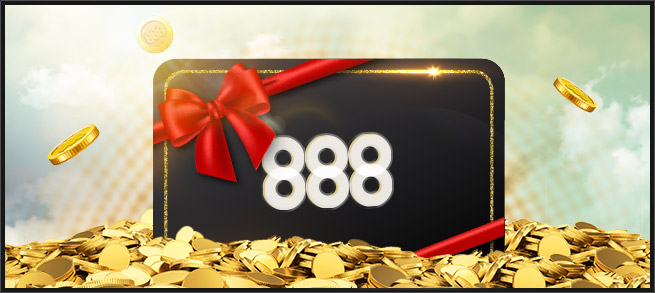 "Low-risk wagering, such as betting on red/black in equal amounts in roulette, will not constitute a valid wager for the purposes of meeting the wagering requirements."
Some welcome bonuses also have a top limit on the total you can win with it.
The same, or similar restrictions, usually apply to money won from free spins, which are another common welcome bonus.
The fact is, the entirety of the online casino bonus system is set up to stop you doing what we're trying to advise you on here.
In order to make any profit from online casino bonuses you will need to do this:
Firstly, you will need to find a lot of welcome bonuses to collect. Browse around, use sites like ours, and look for good, reputable sites that offer good welcome bonuses. This will be a bonus that is big, of course, but also ones with the lowest wagering requirements.
Most bonuses are 100% at the moment. And the example wagering requirement we've given is also typical.
You should also deposit in small amounts. We're assuming you don't want to risk a lot of money. It's also good practice, in general, to keep the amounts you deposit low.
You also need to read the rules at each site you deposit at. And you need to work out how you're going to play with your money. Check the lists of games that you can play with a full return on your wagering requirements.
And then you need to be prepared to cash out!
After you've met the wagering requirements, which means depositing and playing with 30-times (as an example) your first deposit.
You should also look for those rare no deposit bonuses and other bonuses with few restrictions.
And take advantage of them.
A quick survey of games will show you that they all have a "house edge". This is the amount that the casino will expect to make in profit over the lifetime of a game. Most slot games have a house edge of about 4%, expressed as a 96% theoretical return to player.
So, you should expect to lose money. Though you may not.
This then is going to take iron discipline. And in order to make a profit, you need to make more money with your free bonus than you lose while making up the wagering requirements.
These are likelihoods. Games are still random. It is possible that you will win a big prize. It's possible you'll end up slightly ahead.
Our best actual real-life experience with online gambling companies was with a sportsbook site that gave special odds on a good-looking bet. We took the bet, got lucky, cashed out our winnings (there were no restrictions on doing so) and have never played on the site again.
And, it's in offers like that – with genuinely uncertain outcomes – that you may have more success than with slots.
But we think it might just be possible. To recap: do this:
Look for exceptional offers, no-deposit offers, and rare specials that have low or no wagering requirements.
Look for large numbers of bonuses.
Use small amounts of money.
Cash-out.
Read all the small print and know the rules.
The best and safest way to play casino games though is to play them for fun and not in order to win money. You should see that as a bonus rather than the purpose of your play.