A World of Features: How You Can Pick The Games You Love to Play
There is now so much choice available to slot players than they are facing an unusual problem. Well, in fact, it's a common problem in late-stage capitalism. There's too much choice!
How do you choose when there is what amounts to an infinite number of choices. And, in reality, if your favourite UK casino sites do offer you 1,000 games to play there is no realistic way for you to have a decent understanding of all those games.
Too often that means sticking to games you know or to pick a game that's been shoved at you on the front page, or that has a nice-looking thumbnail (very often in a very sexualised way).
This might not be the right decision for you.
So why not choose the games you want to play by choosing the features you want to play?
Feature Types and How to find them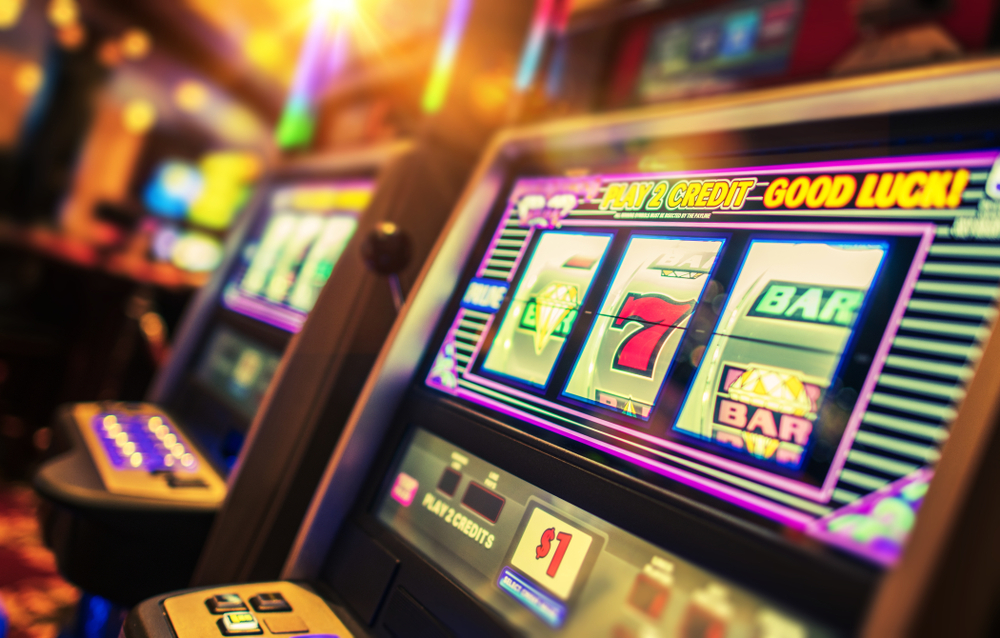 You'll need to know what games have what features in order to choose games this way.
Some sites will allow you to search games in this way, but in most cases, you'll need to use a review site or use information from the game manufacturers themselves.
And you'll need a bit of knowledge: you've got to know what you like in order to look for it.
So let's have a look at the most common features that you'll see listed in reviews.
Free Spins Rounds
Free spins rounds are the most common and the most popular bonus feature in the world of slots. It seems that everyone loves free spins. And what's not to love? This is a free go at a win!
Free spins are usually triggered via scatter symbols. Scatter symbols are symbols that can form combinations without being adjoined on the reels.
Things to Look for in Free Spins
If you like free spins it's nice to find a free spins feature that offers you a good number of games. It's common to award 10 games for three scatters, 15 for four, and 20 for five, for example, but if free spins are your thing then look for the highest number you can find.
And look for retriggering. Not every game allows free spins to be triggered again if the scatters land in the round. Many will limit the number of times that this can happen.
A limitless retrigger is the best of all worlds, and it's pretty rare.
Free spins commonly come with special features or extra features. These are likely to include increasing multipliers that tick up either automatically through the round or every time you hit a win. This makes your prizes even bigger. Great!
Wilds are often added to the reels during free spins. Or increased in size or made "sticky" so that they stay in place once they've landed.
It's not uncommon to find extra-high-value symbols on the reels during free spins round. Or other extra symbols.
Wilds
Wilds are the simplest form of an extra feature in slots games. They're just like wild cards in poker: you get a joker, say, you can pretend it's anything you want.
Wilds on a slot reel do just the same.
If you like wilds look for wilds with something extra. This might include sticky wilds (as discussed above), or semi-sticky or moving wilds that "walk" across or down the reels.
Stacking wilds or giant wilds allow you to make even more combinations by making your wilds giant-sized so they complete more pay lines.
Unusual Pay lines
Slot games deliver prizes on pay lines. You should be able to see these lines in the game instructions.
A very common set up is 20 pay lines running across the 15 symbols in a 3 by 5 game. However, there are plenty of other set-ups.
They include pay lines that run both ways, offering two chances of hitting wins. There might be very large numbers of pay lines.
Or alternatives to pay lines, and these include clusters and ways-to-win.
Clusters often appear on games with non-standard reel sets. Clusters pay out for groups of symbols touching each other, and the numbers of symbols involved in games are usually bigger than those on pay lines.
Ways-to-win is a mathematical trick that uses different numbers of symbols on reels to make large numbers of possible winning combinations. The most famous of these features is Megaways, invented by Big Time Games and now licensed out to a load of other companies for their games.
Megaways games are popular, and they come with built-in extra features in their own right, like:
Respins and Cascading Wins
There are a number of ways of describing this game feature, and it's one that we love. Cascades, avalanches, whatever, it all amounts to a respin.
When a win hits the winning symbols are moved out or destroyed in some way, allowing new symbols to fall down in their place. This may deliver another win. If it does, the feature normally retriggers until there are no more wins.
Skill Games
Slot games are essentially random. You might like to think that you're a "good" slots player, but the truth is that you're as good as a glass of water being dropped on a mouse that accidentally triggers a spin.
Sorry.
However, there are skill games within some online video slots. In fact, games are offering more and more features like this because young players have been conditioned by video games to expect feature-rich and skill rich games.
It's harder to deliver skill games in a slot, but you may find hand-to-eye coordination tests in bonus games.
Pick the Games you enjoy and enjoy the Games You Pick
The first consideration you should have when you decide what games to play is that it is safe for you to do so. Then you should decide if you enjoy the game.
Features are a great way to do that because features are a pleasure! Once you start thinking too hard about money and winning big prizes you're going to end up in trouble.
So keep it about the fun and keep it safe!