Paddy Power Casino Review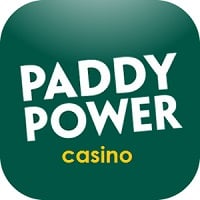 If you're from Ireland or the UK, and you've never heard of Paddy Power, then I'd like to ask you a question: what's it like to live under a rock? They're Ireland's biggest bookmakers and have a strong online presence; they also have a very strong real-world presence, with betting shops in many major towns and cities throughout Ireland and the UK.
Paddy Power was born from the merger of existing Irish bookmakers way back in the late '80s. Their aim was to move bookmaking out of the hands of the self-interested owners, and instead, to concentrate on the needs of the customer, making sure their betting structures were fair and offered value for money. They certainly achieved this.
If you want to play with a reliable, safe, and reputable bookmaker, then Paddy Power is the perfect choice. Their popularity speaks volumes about the level of service they offer.
Seeing Is Believing: First Impressions
First impressions were a little deflated by the appearance of a pop-up as soon as I landed on site, but they were only telling me about the welcome bonus, and to be fair, with Tim Henman's face like that, it was quite funny. Still, it's annoying, but pop-ups are the bane of today's internet, so it's to be expected.
You might expect them to have a souped-up site, given their immense size and popularity, but it's actually a very simple site. As with most bookmakers, Paddy Power has that "trading-stocks-on-the-FTSE-100" look to it.
Personally, I like that. It makes me feel as if I can be wily and crack the betting market…as long as I have the right formulas and the required knowledge of spreadsheets. It brings to mind Jordan Belfort from "The Wolf of Wall Street" – I'm next to crack the market!
An Irish Welcome?
Stereotypically, the Irish are known for three things: their luck, their hospitality, and their generosity. What a fantastic combination for a bookmaker! Do they live up to their reputation? That's the question.
Welcome Bonus (Sport Betting):
On the surface, you might think that their welcome bonus is somewhat less generous than other casinos. Paddy Power gives you £30 of free sports bets for your first £10 deposit. However, it's actually extremely generous. There are a few reasons for this:
There are no play-through requirements. If you win, you win. The money is yours.
If you're knowledgeable about sports betting, it's easier for you to place a winning bet, and so you can accumulate a decent pot from £30-worth of free best.
They stand to lose a fair amount of money if you win.
There are conditions on the bonus bet. It needs to be a bet at odds of ½ or greater in order to qualify.
In terms of the potential for personal gains, I find this welcome bonus much better than the 100% ones you find at the online casinos. With the latter, you have to play though the money so many times that it's highly unlikely you'll win anything. For this reason, for me, Paddy Power offers one of the best welcome bonuses on the internet.
Welcome Bonus (Casino):
As well as the sports betting bonus, you can also receive a casino bonus. There is a generous £10 no deposit bonus which is always a hit with players, while the 100% deposit bonus breaks down as 100% up to £200 free, then 50% up to £100 free and finally another 100% up to £200 free.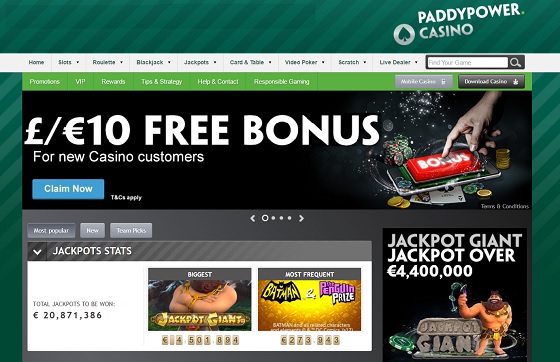 play real casino for free at Paddy Power
While you can have a great time on the casino games, Paddy Power excels for those of you interested in sports betting. If you're only interested in casino games, then give it a go, but don't expect the huge selection of games you find at a dedicated casino site.
Don't write off the casino entirely, though. They do have some FANTASTIC progressive slots!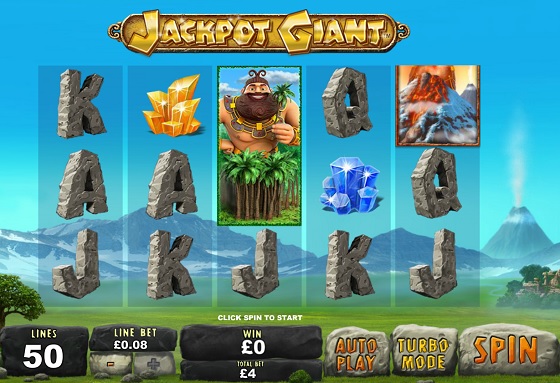 multi-million pound progressive jackpots are a speciality
Welcome Bonus (Poker)
Again, the deposit isn't quite as much as you'd find at the other online casinos and betting shops, but because their terms and conditions are much more straightforward, the rewards from Paddy Power's bonus will often be greater. Here, when you deposit £5, you receive £25 to play. Not bad.
Depositing: Surprisingly Straightforward
Making a deposit with Paddy Power is easy. They offer a good selection of payment methods, including:
Debit Cards (Laser, Switch, Maestro, and Visa) – good news for those of you who bank with some of the Irish banks; it's not often you're well catered for.
However, I want to make special reference to one particular payment method: PayPal. I've mentioned in other reviews how irritating it is that the online betting websites don't offer PayPal. Paddy Power does, and it's extremely rare.
For me, they offer the best deposit options in the industry and this gives them the edge over their competitors. It's clear that they ARE a company who listens to their customers.
The Games: What Can You Expect?
As I mentioned in the previous section, Paddy Power is definitely a company who listens to their customers, and their fantastically comprehensive selection of sports betting is testament to this.
Sports Betting
They offer a fantastic selection of sports betting. Here's a taster:
Football (this should really have its own section in this review, but space is at a premium. Paddy power lets you bet on all manner of football games, from the FA cup to Balloon D'Or winners)
Novelty Bets (a fun little section where you can place bets on such things as the weather, UK politics, the Next Pope, and whether the Irish will go to the polls once or twice this year. Sure, it might take some time for these bets to come to fruition, but it's definitely a novelty!)
Paddy power allows you to toggle the way the odds are presented between fractions and decimals. This makes it easier for some of you who work with one or the other. Generally, I prefer fractions because the metric system is only semi-instilled in the UK and I don't understand the decimals quickly enough.
In-Play Betting
With their sports betting, you can bet in advance or go to their "In-Play Betting" section and bet live. I love the In-play betting. It's so much fun and when it's coupled with a great match (especially football), the tension is brilliant. Oh, and that dopamine release when your team wins – fantastic!
Virtuals
They also have a section called "Virtuals". This is such a new concept, that my spellchecker flagged "virtuals" as a spelling mistake – those red lines are infuriating! Still, as the name indicates, this section of the site is all about virtual play. It's sort of a hybrid of in-play betting and video games.
It's basically betting on the outcome of a computer game where the players are the software itself. For example, you can choose Motor Sports. Here, you pick your car, place your bet, and then watch as a virtual race takes place.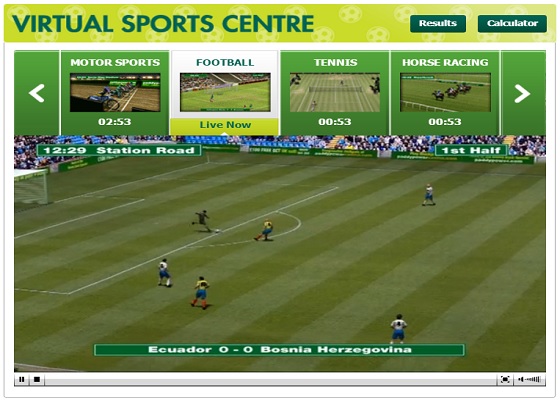 exciting virtual games in the VR Sports Centre
Clearly, this is all down to luck, so there's none of the knowledge, spreadsheets, and formulas of the real sports bets, but it's fun nonetheless.
Poker
They offer a decent selection of poker games, including tournaments. One of the major advantages of playing with Paddy Power is that you know you're playing with a company that is financially secure and highly trustworthy.
They've recently updated their poker lobby, so in many ways provide an unparalleled poker experience.
One of the best things about their poker section is their "Poker School". Here, you can learn about all things poker, including:
How the odds work

How to play different types of poker

How to manage your bankroll

How to play tournaments

Poker lingo

Video Tutorials
I haven't seen this from any other site, so if you're looking to learn poker and bet at the same time, then there's no better place than Paddy Power.
Casino & Live Casino
Yes, Paddy Power excels at sports betting, but that doesn't mean that their casino games sections are poor – not by any standard. They offer a decent selection of games, including 158 slots. So, while they don't have the huge selection that you find at the dedicated slot sites, they definitely offer enough games to have hours, days, weeks, and months of fun.
As you'd expect from any online betting site that provides casino games, they offer all the usual games: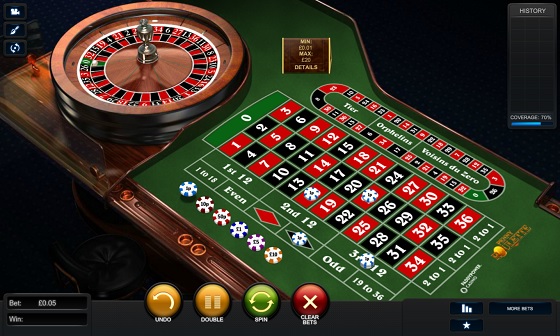 play roulette from 1p to £1000 per spin
Lotteries
Paddy Power allows you to play a decent selection of lotteries from around the world, including, of course, the Irish Lottery. You can also play the New York Lottery, Spanish Lottery, and German Lottery.
Bingo
There's a fantastic community of players on Paddy Power's bingo games. They offer you £30 to play with for a £5 deposit, so again, are fairly generous.
For those of you that are new to the site, you get VIP access to the Newbie Suite. Here, you can get to know your fellow players, as well as learning about the various games and potential playing techniques.
Playing Platforms
Paddy Power provides both desktop and mobile play. As with all of these things, the mobile site is less bulky and has fewer games, simply because it allows for easier play and loading.
The desktop graphics look somewhat dated, but as I mentioned earlier, they have that "stock-exchange" look, and I think that's done intentionally. For this reason, they don't lose any points with me. Everything loads quickly and the site is easy to navigate.
The mobile site has that cartoonish look that you always find with mobiles. This means the graphics look more modern on their mobile site than their desktop site, but that's fine.
Unusually, you can also place bets by phone. This is a platform that you rarely see with other online betting sites.
Customer Services
Customer support
Again, Paddy Power living up to the reputation of the Irish by providing an incredibly hospitable customer services department.
You can reach them 24-hours a day, 7-days a week through live chat or phone. In Ireland and the UK, calls are free.
For less urgent questions and requests, you can always drop them an email.
The level of care offered by Paddy Power is something that only the biggest bookmakers are able to offer.
Gambling Awareness
Paddy Power provides a comprehensive gambling awareness section. It's actually fantastic. They have various tips and advice for helping you to stay in control and to help protect other people, too. They provide you with information about where to get further help. This is one of the best gambling awareness sections that I've seen.
Conclusion:
Paddy Power is everything you'd expect from one of Ireland & the UK's Best Known, and popular, Sites: fair, fun, generous, easy to use, responsible, and welcoming. There's a reason they're one of the UK's leading bookmakers, and it's because they're excellent at what they do. I would definitely recommend trying the site out for size. It's a corker!
…may the luck of the Irish be with you!