Is This the Biggest Jackpot Network Ever? Red Tiger's Progressive with a Difference!
If you read our articles often you'll know that we are not big fans of betting strategies or play strategies – with one exception.
The truth of gaming is that it is random, with a built-in bias towards the player losing. You can no more be "good" at slots than you can be "good" at falling in love or having snowflakes fall on your collar.
So most strategies are a waste of time.
Most betting strategies are also a waste of time. The best they can do is slow down a rate of loss or guarantee break even, but even to do this they can cost you a lot of money very quickly.
Your only strategy should be safety.
However, there is one area of gambling that does pay strategists back. And that is progressive jackpots.
Progressive jackpots work differently from any other slot. They take a small slice out of every stake and put it in a pot. That pot becomes a jackpot prize that can be won, most often from a bonus game, and most often from a randomly triggered bonus game.
The Magic of Progressives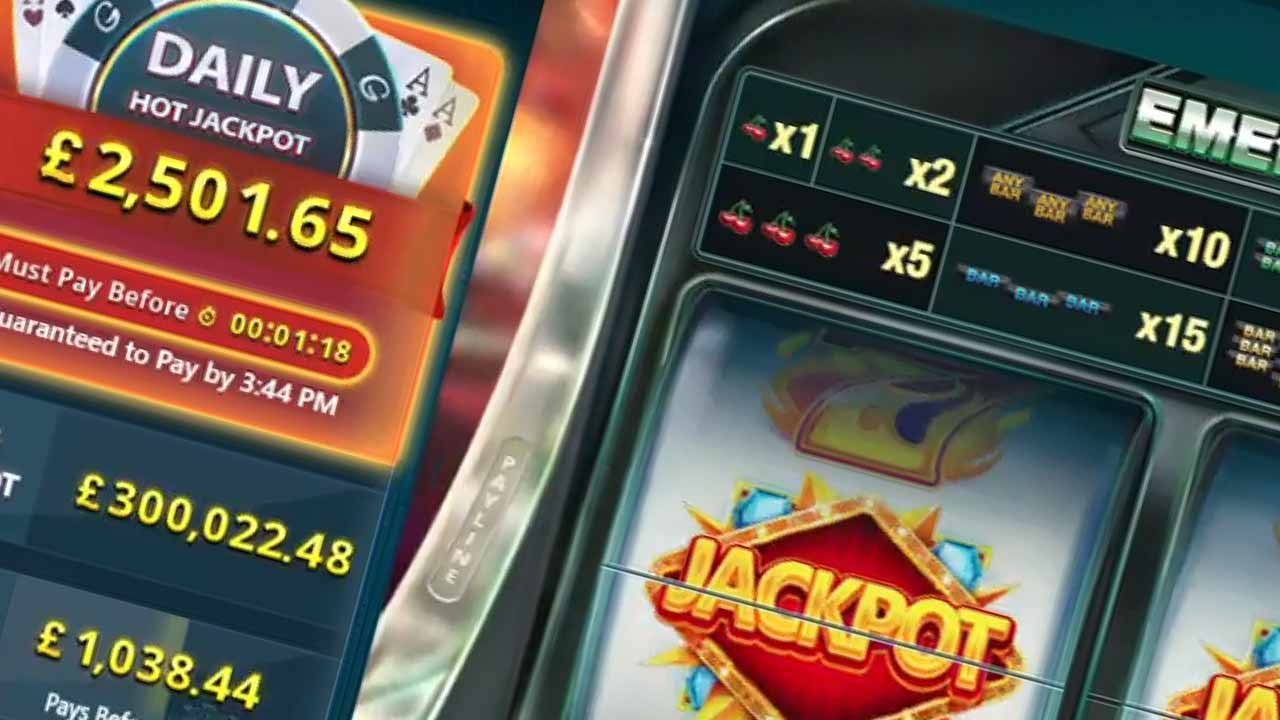 The magic of this game in the internet era is that it is possible to link up a number of machines. This was first done in big Las Vegas Casinos, and even across a number of casino sites, but online makes this essentially limitless.
With big online networks, it is possible for games to be taking tiny slices from bets from millions of players, and this allows big prizes to build up very quickly.
This allows enormous prizes like Mega Moolah's regular multimillion prizes.
The Red Tiger Network
There are a number of these jackpot networks. One of them is from Red Tiger. In fact, Red Tiger already ran a number of progressive games that involve big jackpots.
But this one is different because:
The Unique Daily Pay-Out Network
Red Tiger's Daily Drop Network is different.
The only games we allow any tips on are progressives. Progressive have an element of time because many are triggered to pay out a certain number of times a year, or before the prize fund reaches a certain level.
The Red Tiger Daily Drop Network goes one further.
The network was launched in February 2019.
And it does what it says: it pays out every day.
Already players have walked away from sites with £25 million. And even though these games pay out every day they are still racking up big figures, with prizes as high as more than €78,000 for a daily prize, and more than €10,000 in an hourly jackpot – from €2 and 20c bets respectively.
Red Tiger Daily Drop: a Big Family
Red Tiger has now built on the success of these daily prizes to offer a choice of games to players.
There are now, Red Tiger Daily Drop Jackpots; Red Tiger Super Drop Jackpots and Red Tiger Hourly Drop jackpots.
The Super Drop is described as "medium-sized" and it pays out multiple times every day.
Daily Drop Jackpots pay out every day before a time set by Red Tiger. This is what we mean by strategy. There is an inexorable logic to this: the closer you get to the prize deadline, the more likely it is to pay out. This doesn't necessarily reduce the odds for an individual player, because the number of players competing for this prize will also almost certainly increase – and as it does the prize fund will go up!
These pay out generally in the tens of thousands of pounds, and most of them are timed to pay out between 8 pm and 11 pm in the UK.
A Prize Every Hour
Hourly drop jackpots can be in the hundreds of pounds, or even in the thousands, and they pay out within every hour of the day.
How to Play Red Tiger Daily Drop Jackpot Games
Like most progressive jackpots, this is a game of pure chance. The jackpots are awarded via a spinning wheel game.
This is triggered via jackpot symbols. See three of those and you're in the jackpot game, and then you spin the wheel to see which level of prize you have won.
How Red Tiger Daily Drop Jackpot Games Work
All progressives work by taking a little out of every bet for the prize pool. This can make progressives look ungenerous.
The way a game pays out to players is most commonly measured via the theoretical return to player, or RTP, this is an audited figure, usually around 96% that shows how much of the money put into a game in its entire lifespan should be paid back to players.
By taking a slice of every bet out of the equation, progressive jackpot games always lower this figure.
In the case of Red Tiger Daily Drop jackpots, we know that 3% of every bet goes into the big jackpot pool.
So you will probably get a slightly less rewarding experience from a game in a progressive network than from one that is not. For these Red Tiger games we know that this is in a range from 91% to 93%, so around 3% lower than you would normally experience from a standard slot.
Play Red Tiger Daily Drop Jackpots at Your Favourite Casino
These games are becoming extremely popular. You will often now find a tab on your favourite UK online casino sites for daily drop jackpots or maybe for "must drop" jackpots.
That's where you need to head if you want to play these games and others like them.
Red Tiger were taken over by NetEnt last year, so they are now extremely connected in the online casino world, and you should expect to see their games on pretty much every site.
We'll add a word of warning. While lots of big prizes that pay out regularly are good news for players, you can be sure that every innovation in the online slots world is designed to produce more profits for casino sites, and that means players spending more money. So keep your head and play these games safely.