Kentucky Casinos & Gambling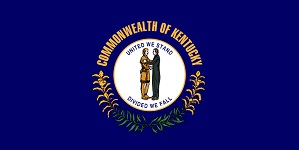 Kentucky Casinos?
While there are no casinos in Kentucky currently, due to casinos being prohibited by state law, Kentucky has a long and rich gaming history.  Long known for horse-racing and horse breeding, the state does have 8 horse-tracks where betting on the ponies is big business.  There is also a variety of lottery games allowed including pull-tabs, scratch-off tickets and several high jackpot statewide lottery games.
Kentucky may not have allowed legal casinos in the state but up until the middle of the last century, there were plenty of establishments for gaming that saw their fair share of gamblers.  There is still a large faction that is trying to legalize casino gambling in the state.  These efforts began with the governor in 1999, who tried to get approval for 14 casinos across the state.
A lot of the opposition comes from within the horse-racing business in the state.  World famous for the best breeders and the best racing, Kentucky relies on the revenues generated by the industry and the resulting tourist trade that comes along with it.  The operators of tracks and betting facilities fear that allowing casino gambling would take away from their profits so they fight hard every time it's proposed in the legislature.
Kentucky Gambling History
Gaming establishments increased in popularity and numbers following the Revolutionary War.  In just about any town of more than a few people, you could find a saloon or men's club, depending on how genteel the townspeople were.  In those places, it was common for men to wager on a card or dice game.  While not the casinos of today, these were the forerunners of what we find today in other states.
Although there were always churches or ladies' groups that would protest any of what they considered vices, there were no laws banning gambling back then.  One of the earliest laws to hit the books didn't prohibit gambling – it only prohibited gambling between whites and Negros.  That law, made in 1836, made it a misdemeanor for a white man to wager with "a free Negro, mulatto or slave".
Other laws over time made any gambling illegal in almost every state in the country.  Kentucky is one of the few that didn't prohibit gambling across the board and never has.  They have laws against casinos, however you have pretty much always been able to bet on a horse-race in Kentucky.  Of course, being illegal doesn't necessarily stop gambling, as Kentucky found out, especially during the middle of the last century.
From about 1910 through the 1950s, illegal casinos could be found around the state.  These illegal establishments drew in organized crime and the situation finally became severe enough that law enforcement agencies cracked down and cleaned up.  Two cities in Kentucky are particularly notable in this history – Henderson and Newport.
Henderson now appears to be a sleepy, laid-back little river town but from the 1940s to the 1950s, it wasn't so sleepy.  Called 'Little Chicago' by some, Henderson was the entertainment mecca of the region for a decade or so.  Clubs like the Midway, Cloverdale, The Dells and the Kentucky Tavern hosted live entertainers from amongst the biggest names of the time.  Along with the music and dancing, most clubs also had a gaming room that attracted both low and high rollers from hundreds of miles around.
Newport was long referred to as the 'Sin City of the East Coast' as it was a hotbed for organized crime from prohibition through the early 1950s.  There were many illegal casinos in the city and surrounding areas.  For years, law enforcement overlooked these establishments, considering gambling to be a personal choice.  However, when mobsters from Boston and Chicago took over the entertainments found in Newport, law enforcement finally had to crack down.

Horse Racing and Betting in Kentucky
As stated in the beginning of this article, Kentucky is world famous for both racing and breeding of fine horses.  There are 8 official tracks in the state and thousands of races are held each year.  Horses are the state's biggest business from breeding to selling to racing – and the revenue on betting, of course.
Churchill Downs is the most famous track and one of the most famous in the entire world.  The Kentucky Derby has been running there since 1875.  Not only is this race one of the most important for any horse enthusiast, it has even more significance as one of the three tracks involved in the 'Triple Crown'.   The Derby pulled in more than 165,000 attendees in 2012.
Ellis Park was originally called Dade Park and was built back in 1922.  From 1998 through 2006, the track was owned by Churchill Downs, Inc.  A local businessman, Ron Geary, purchased it from that group in 2006 and also brought the Claiming Crown race to that venue.
Keeneland Race Course is owned by one of the leading Thoroughbred horse auction companies in the world.  They have been racing at Keeneland since 1936.  Racing only takes place there in April and October, not the entire season like other tracks.
Kentucky Downs is billed as 'America's only European Style race course'.  Turf racing at its finest can be seen in September when they host the National Handicapping Challenge Tour.
Players Bluegrass Downs offers both harness and quarter horse racing from July through the beginning of September.  Located in Paducah, there is also dining facilities on-site so you can grab a bite while you enjoy a day at the races.
Red Mile is a harness racing facility in Lexington.  They are most well-known for the Grand Circuit meet held in the fall.
Thunder Ridge is located in Prestonsburg.  The track specializes in harness racing but there are also motocross races during the off season so the facility operates year-round.
Turfway Park is open year-round with Simulcast racing from all over the country, but the horse-racing season there is fall, winter and early spring.  Two of the biggest races held at Turfway are the $500,000 Vinery Racing Spiral Stakes and the Kentucky Cup Day of Champions.  Unlike many tracks, admission is free except for special events.
Online Casino Gambling and Online Betting in Kentucky
The commonwealth of Kentucky has had a long-running battle with the online casino gambling world and a Kentucky judge even ordered the seizure of 132 gambling-related domain names due to them not having blocks in place for Kentucky residents.   Obviously nothing has come of this absurd ruling and online casinos continue to expand with many allowing US and Kentucky players through their virtual doors.
With other states paving the way for full legalisation and regulation of online gambling venues and plans underway to give the green light at a federal level, some Kentucky politicians and lawmakers have found themselves looking increasingly anachronistic in their stance towards the online gambling world.