Las Vegas Casinos Claim Millions from Insurance
July 23rd, 2020 2.00pm
American businessman and billionaire Phil Ruffin has recently made the headlines after his lawyers filed a complaint against two insurance companies.
According to a statement made by Ruffin's legal team, they decided to make such a move after the claims they had filed for alleged damages at two Las Vegas gambling venues had been turned down.
The two casino resorts are Treasure Island (later renamed to TI) and Circus Circus, both located at the famous Las Vegas Strip. Both these facilities filed claims seeking financial compensation related to the ongoing global health crisis, but their respective insurance providers rejected their requests.
Ruffin Wants the Money
After the claims were denied, Treasure Island and Circus Circus turned to their lawyers, becoming the first gaming venues to take legal action against their insurance companies.
All casinos doing business in Nevada were closed back in March, under the orders of the Governor Steve Sisolak. Starting from June 4, they were given the green light to resume operations, albeit in reduced capacity and with strict health safety measures imposed.
Brick and mortar casinos in the Silver State didn't generate a penny in gross gaming yield during April and May. Last year, during the same two months, they totalled around £1.5 billion.
Ruffin bought Treasure Island from MGM Mirage back in 2009, in a deal worth around £610 million. The 85-year-old casino tycoon added Circus Circus to his list of properties last year, after paying MGM Resorts £650 million.
In hindsight, the timing of the Circus Circus purchase was poor, but no one could have predicted the series of misfortunate events in 2020.
According to Ruffin, the casinos' insurance policies should have included coverage related to the current situation
Could This Set a Legal Precedent?
There have been many claims linked to the same issue that troubles Ruffin, but insurance companies have so far denied them all due to a lack of physical damage to any of the properties. Ruffin believes he is entitled to coverage and will now take the matter to court.
A judge in Michigan has recently dismissed a case in which a local restaurant owner filed a complaint against the state authorities, claiming that the decision to limit the establishment to takeout and delivery resulted in damages.
Experts believe casinos have better arguments, as their operations completely stopped over two months.
Attorney Michael Levine, from Hunton Andrews Kurth LLP in Richmond, Virginia pointed out that casinos had been impacted harshly, especially those in Las Vegas.
In its complaint, Circus Circus claims that its "all-risk" insurance policy, sold by the insurance company AIG, was meant to cover what is referred to as "direct physical loss or damage to Insured Property".
Under the provisions of the policy, physical loss or damage of property provides coverage of up to £400 million, while the loss of business income can result in a coverage of up to £80 million.
According to the casinos' lawyers, the venue's employees recorded more than 1,600 sick days due to the current health situation. Circus Circus says that it has suffered the loss of income, while at the same time it had additional expenses due to staff shortage.
In addition to the sum of £480 million, Circus Circus is suing AIG for nearly £60,000 in legal expenses.
As we've already mentioned, the two casinos owned by Ruffin are the first major Las Vegas venues claiming coverage due to the global crisis. If they end up getting paid, it could set a legal precedent leading to many similar cases.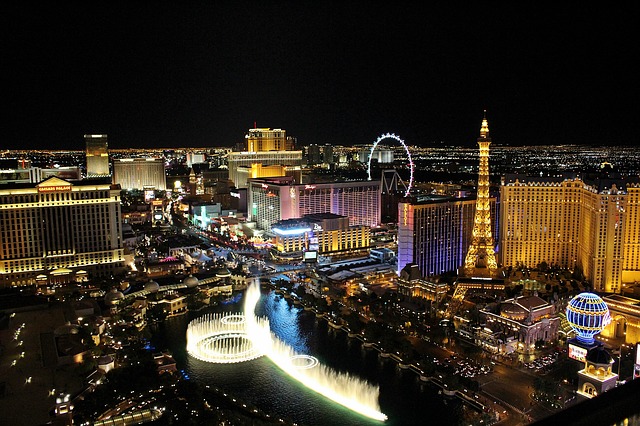 The case could set a legal precedent