Louisiana Casinos and Gambling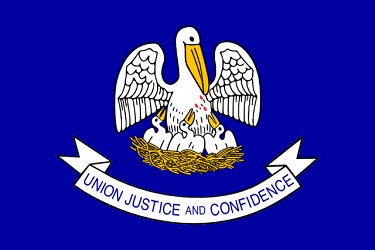 Louisiana Casinos and Gambling History
The history of Louisiana would prove to be a long and rich one. Being first colonized by the French the Spaniards, Louisiana was the sold to the United States of America as one of its southern states. There has also been a long winding history in Louisiana of slavery, the cotton plantation and exploitation of the slaves. Also, there is a good variety of people who inhabit the place from the roots of the African-Americans, French, Spanish, Cajuns, Native Americans, Latinos, etc. As a result of the good mixture of people combined with the history of the place, it is no wonder that Louisiana thrives in cultural aspects, one of which is gambling.
From the time Louisiana became a state, the Louisiana government has been under suspicion for corruption due to its largely centralized government, which gave most of the power to the politicians (this can also be the case in some developing Catholic nations previously colonized and left to a centralized government to govern themselves). Gambling contributed a big part to the economy of Louisiana due to the people's love of fun and games, since it is has been a long part of the state's history as illegal gambling and was finally legalized in the 1990s at the same time other states were also in the process of legalizing the activity. Public officials reasoned that since gambling was prevalent illegally, they might as well legalize it to take advantage and make money out of it.
Along with the legalization of gambling came the numerous accusations of corruption by politicians who were involved in the legalization process. Under the rule of the infamous Governor Edwin Edwards (who was frequently accused of corruption), the pro-gambling state of Louisiana finally legalized gambling in 1992, but it seemed as if it was a bad combination for an already corrupt state to legalize gambling which involved unscrupulous deals under the rule of a corrupt governor. In Louisiana.  Gambling thrived along with the numerous under the table businesses going on.
Also, gambling in Louisiana back then was characterized by the statewide lottery, river boat gambling, craps and poker. Most of the time, public officials would get involved all sorts of corruption scandals regarding gambling practices. Among all the states in the United States, Louisiana is deemed as one of the most corrupt states and is generally known for its widespread casinos and gambling places.
Gambling Laws Louisiana
Since gambling in Louisiana has been legalized by the 1990s, it has been subjected to different kinds of laws and restrictions to make sure that there is order and to prevent any illegal gambling in the state. What gambling means in legal terms is "the deliberate conducting, or directly helping in the conducting, as a business of any game, contrivance, context, or lottery, whereby a person risks losing anything of value in order to make a profit."
People who are at the age of 18 are allowed to gamble only in certain places such as the lottery and horse betting. If over the age 20, they are allowed to participate in the other activities such as poker or gambling in a casino.
In Louisiana, there is such a thing as riverboat casinos which are casinos located in the body of water, and there are land based casinos. Different types of Louisiana casinos get different kinds of licenses. There are also horse races and race tracks if people want to bet.
Other kinds of legalized gambling in Louisiana are the state lottery and the video poker. The state lottery has been going on since 1991 and has flourished since then. Video poker is played on machines that can be found in different places such as casinos, race tracks, restaurants, etc.
There are more kinds of legalized gambling in the colorful state of Louisiana. There is what they call social gambling where gambling takes place in recreational situations. There is also charitable gambling where all the profits that go into the gambling actually go the respective charitable institutions.
To limit legalized gambling, the state of Louisiana has made it clear what types of gambling are illegal. In this state, gambling involving cock fights and dog fights are strictly prohibited. Gambling by means of a computer is not allowed, as well as underage gambling and gambling in public.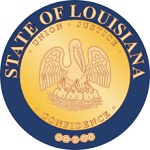 Online Casinos and Online Gambling in Lousiana
Louisiana, due its booming brick and mortar casino industry, is one of the few state to specifically prohibit online wagering from Louisiana residents. Gambling online is classified in Louisiana law the following way "Gambling by computer is the intentional conducting, or directly assisting in the conducting as a business of any game, contest, lottery, or contrivance whereby a person risks the loss of anything of value in order to realize a profit when accessing the Internet, World Wide Web, or any part thereof by way of any computer, computer system, computer network, computer software, or any server." It goes on to state that "Whoever commits the crime of gambling by computer shall be fined not more than five hundred dollars, or imprisoned for not more than six months, or both.". This is pretty unambiguous, but it remains a fact that no one has ever been prosecuted for gambling online.
Gambling and the Economy of Louisiana
There has been a long standing issue whether gambling is actually beneficial to Louisiana. Besides the issue of morality and society, it has been questioned by many opposed to gambling even if actually does the state any good at all. They argue that although gambling may provide some boost to the economy, there may be underlying evils such as corruption, prevalent and increasing crimes, etc.
In the state of Louisiana, there are more that are actually not opposed to gambling owing to the nature of the people who are living there, who are fond of games and sports (legalized or not). From the past years since gambling has been legalized in the state, the economy has improved due to the fact that people from Texas and Arkansas (where gambling is illegal) flock to Louisiana to get their fair share of fun; this has contributed a lot their economy.
Also, the government, charitable institutions, as well as the people of Louisiana themselves get to benefit from the gambling business. This is due to the heavy imposition of taxes that come from Louisiana casinos and gambling games. The taxes that come from gambling goes to the people of Louisiana and to all the projects laid out for them.
Other arguments for gambling include the increase of employment and an increase of spending power by the consumers, meaning more output. It could create more development within the area with the increase of expenditures going on.
Gambling in Louisiana at Present
As of the current time, Louisiana's economy has gambling as one of its chief sources revenue, and with good reason, since the booming gambling business has boosted their economy since the legalization in past two decades. Now, it can be said that Louisiana has gambling as part of its culture as it does with food, drinking and dancing. Gambling practices have pretty much remained the same.
In Louisiana, people still have the riverboat casinos along with the land based ones, although the riverboat casinos have now been upgraded into large scale facilities that can function as both a hotel and a resort. Also, there are still horse races for betting, poker and state lottery. What may have changed, though, is the incorporation of technology into gambling such as video poker, gambling machines and computerized dealings.
Famous Louisiana Casinos
Before going to Louisiana to visit all the gambling events that they have to offer, it may be important and useful to note where people usually flock to as the "it" places.
In Shreveport, Louisiana, there are several Louisiana casinos that can be visited by tourists who want to spend their money and by the locals as well. There is Cash Magic with their large amount of gambling machines where you can be sure to enjoy; there is Eldorado Restaurant Casino, a huge riverboat casino with many facilities to choose from; and there is Sam's Town Casino, one of the largest riverboat casinos in Shreveport which also functions as a hotel and resort.
In New Orleans, Louisiana, there are many must-see casinos that should be visited by gambling fanatics. Harrah's Hotel and Casino is one of the most famous casinos there which features gaming tables and numerous gaming machines to choose from; For those wanting a more quaint gambling place, Carnival Club may be an option, which is slightly smaller the Harrah's Hotel and Casino. Also one of the smaller gambling places is the Crescent Club which is one of the most famous in the area.
Meanwhile Baton Rouge, Louisiana also has some top casinos that can be chosen from. The Belle of Baton Rouge Casino is a riverboat casino and one of the most famous ones in the area at that; Hollywood Casino is a topnotch casino boasting of numerous gambling machines as well as video gaming.
If wishing to do some touring around Louisiana other than these places mentioned, there are bound to be some casinos that can be visited. All throughout Louisiana, these casinos are very prevalent so that it should not be a problem for anyone who is interested in doing some form of gambling.
Conclusion
Louisiana has a very colorful history with its numerous events that took place as well as its being a melting pot of different races. Along with what makes Louisiana interesting is their love for games, fun and entertainment, which includes gambling. Gambling for the past twenty years has constituted a large part of Louisiana's culture and cannot be taken away from it. The people after all benefit from it in terms of fun and as well as the economy. As of the current, it can be said that with gambling being a part of Louisiana's culture, Louisiana has thrived because of it.