Lucky Canadian Claims a Staggering Lottery Jackpot… Again!
July 7th, 2020 4.00pm
Players around the world enjoy lottery, and when you read about fantastic prizes they are capable of winning, it's easy to see why this form of gambling is so popular.
It's also very easy to take part, as the drawing of numbers at random for a prize doesn't include any skills (apart from being able to read and write), and the success depends entirely on luck. Lottery enthusiasts often play with the same numbers, which in most cases have a special meaning for them.
Canadians are very fond of lottery, with Lotto 6/49 and Lotto MAX being the most popular products offered to customers in this North American country. They buy them on a daily basis, hoping to match all six numbers. The vast majority of lottery players fail to do so, but there are those who succeed in it.
In addition to being popular, lottery products can also be very generous. Just ask David O'Brien.
Lightning Does Strike Twice
The resident of Burnaby, British Columbia, has recently made the headlines thanks to his Lotto 6/49 ticket.
The lucky man picked the right numbers and ended up claiming a prize worth around £590,000. That sum, although a nice one, is far from the record-breaking £37.8 million Lotto 6/49 awarded back in 2015.
A ticket that bagged the biggest lottery jackpot in Canadian history was bought in a town near Toronto, changing the life of one lucky woman and her family forever.
O'Brien, a long-time lottery enthusiast, made the news, not because of the size of the sum he won, but because this wasn't the first lottery jackpot he claimed. The lucky winner purchased his ticket only a couple of days before the June 20 draw. The winning Lotto 6/49 ticket was bought at a local seven-eleven store.
According to a statement he made afterwards, Lotto 6/49 has been his preferred lottery product for years. O'Brien pointed out he was especially drawn to the excitement of a live draw. He learned the good news soon after the draw came to an end, and informed his wife who, at first, thought he was joking.
History Repeating
The reason she didn't believe him was the fact they had already hit a lottery jackpot in the past, and simply couldn't believe it happened once again. After checking the ticket, the Burnaby couple celebrated with a cake and began planning what to do with the money.
The next day, they contacted the lottery corporation and scheduled the jackpot claim ceremony. Their second one so far. That's where David shared the story about the first lottery prize he claimed.
The O'Briens won their first lottery jackpot more than four years ago, in May 2016. David successfully matched all the numbers on his ticket and was the sole winner of the Lotto 6/49 prize worth around £3 million.
He continued to buy tickets and his passion for lottery paid off.
When asked about their plans, the O'Briens said they were going to spend the money on something special. As both of them enjoyed travelling, they expressed the desire to visit India in the future. Why not, the lucky Canadian can buy a lottery ticket there, and who knows, a trip to the Subcontinent may easily turn into a voyage around the world.
David O'Brien says he will continue to purchase lottery tickets, just like many other Canadians regularly do. Whether he'll be lucky enough to hit a jackpot for the third time, we don't know, but we won't be surprised if he manages to pull it off. It looks like Lady Luck is on his side!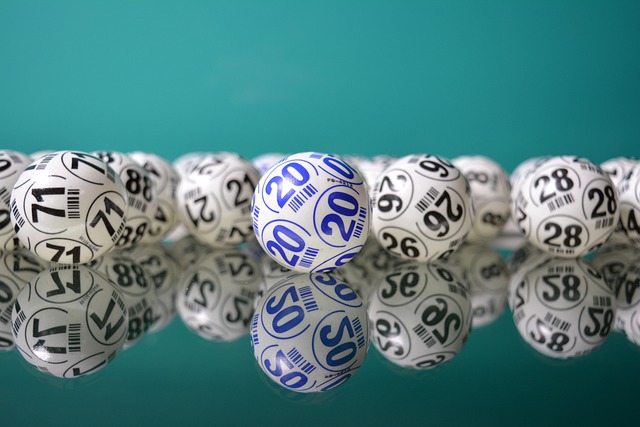 Lottery is very popular among gamblers in Canada