Man Wearing Prosthetic Face Robs VIP Casino Players
July 30th, 2020 3.00pm
Thanks to the rapid development of modern technology, criminals seem to discover new and innovative ways of breaking the law. Using high-tech gadgets to unlawfully obtain money has become a regular practice, while bad guys never ran out of creative ideas.
And today's story perfectly illustrates such a claim.
The "star" of this article is a 55-year-old American who robbed casino players using a prosthetic face mask. He used the phoney face to disguise himself as an old man, taking more than £75,000 with him.
What a Scheme
The man, later identified as John Colletti, was arrested in Kansas and will stay in jail until he can face federal prosecutor in Michigan. According to available information, he will stay behind bars without any possibility of a bond.
A report put together by FBI Agent Julia Macbeth, revealed that Colletti had set up an elaborate scheme. His criminal plan included stealing the identities of his victims. Colletti bought the necessary information online and then used the info to make forged driver's licenses.
Colletti used prosthetic face masks, as well as other disguises, such as hats, surgical masks and glasses, in an attempt to hide his real identity. The reason for using such an elaborate means was simple: as he targeted VIP casino players, he needed to make sure that CCTV cameras located inside gambling facilities, couldn't identify him.
After thorough preparations, Colletti went on a rampage during April and May last year, and during that period he robbed ten gamblers at the MGM Grand casino in Detroit, stealing around £76,000. However, the scheme continued in 2020 as well.
He was caught on the casino's CCTV footage, which clearly showed a man wearing a prosthetic face entering the MGM-owned facility. During his stay at the casino, he made numerous cash withdrawals, before leaving the venue and taking a taxi to a local tavern, where he took off his disguise. CCTV footage showed he had spent 10 minutes in the restroom, before leaving without his mask.
Colletti used forged driver's licenses we've mentioned earlier to withdraw cash from VIP kiosks located at the casino. All his victims were VIP players, meaning they were allowed to access credit by withdrawing money from special kiosks scattered around casino floors.
He Made One Mistake
And although Colletti's scheme seemed perfect, he was arrested in the end. But what helped the authorities find him was his own lack of originality.
Colletti was taken into custody by members of the Prairie Band Potawatomi Tribal Police in March this year, at the Prairie Band Casino in Kansas, after noticing certain similarities between his movements in the Sunflower State and the incidents that occurred at the casino in Michigan in 2019.
Security officers spotted Colletti, disguised as an elderly man with a walker, withdrawing around £15,000 from one of the VIP kiosks located at Prairie Brand Casino.
The officers questioned him about the reasons for taking so much money in cash. Colletti couldn't come up with a logical explanation and quickly fled to the restroom. There he took off his prosthetic mask before eventually leaving the casino.
Around £8,500 in cash was later found in the casino's restroom. In addition to the money, authorities also found Colletti's disguise, the walker he used, as well as several Michigan driver's licenses.
After searching his apartment, the police found 83 driver's licenses, 14 insurance cards, counterfeit money, forged documents, as well as Excel spreadsheets containing more than 1,000 names. The officers also uncovered a book on how to commit crimes and get away with it.
He obviously didn't read it to the end.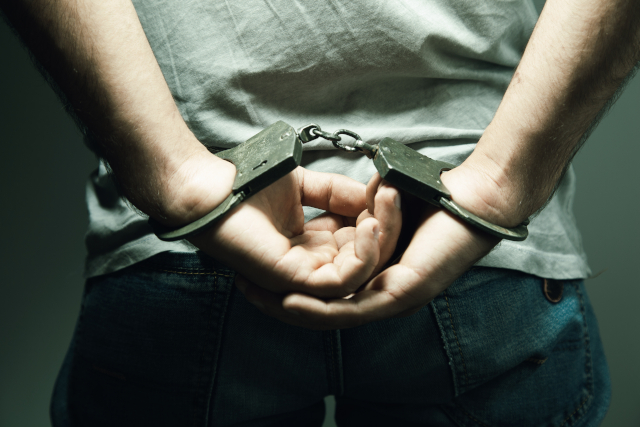 Colletti will face federal charges for his wrongdoings