Mother of Three from Wigan Wins Nice Online Bingo Prize
May 14th, 2020 12.00pm
When it comes to playing games online, you don't need to spend years and years doing before you win a prize. No one knows when Lady Lucky will smile, and sometimes it doesn't take very long for her to bestow a handsome prize on a player that has only recently started enjoying online games.
Just ask Vicky Bevan, a mom of three from Wigan, who is the latest proof that even newcomers to the world of online gambling can emerge victorious quickly. The lucky woman from Lancashire has made the headlines after hitting a neat prize of £35,077 while playing at MeccaBingo.com website.
And it didn't take her much to grab this life-changing sum of money, only a mere £2 wager! An amazing feat, that's for sure.
As we've already mentioned, Bevan's interest in online games, or Bingo – to be more precise, started around 4 months ago. According to her, she played Bingo to pass the time or simply to relax, and simply couldn't believe that she had won. After realising the size of her winnings, the lucky woman was absolutely shocked! Commenting on her win, Bevar, who's currently employed as a support worker in Wigan, said she was planning to use her prize to buy a house. Another wish of hers is to visit Lapland together with her family, but she'll have to wait a bit for this trip to take place, as the current travel restrictions don't allow it.
A Life-Changing Bingo Win
One thing is certain, though. This remarkable Bingo win will change Bevan's life, as well as the lives of her children, for the better. Thanks to this staggering sum, this mother of three will now live a lot easier. She pointed out that she would have never been able to buy her own had it not been for this fantastic payout. The woman was extremely excited as she would now be able to deposit owning a house. What a fortunate turn of events for her and her family.
But it seems that Lady Luck has been around Lancashire for the past couple of weeks, as this is not the first big win won by a player from this county. One lucky punter from Rochdale also emerged victorious while playing bingo online, claiming a substantial sum of money. The fortunate winner, who wished to stay anonymous, claimed a staggering prize worth £49,646 while playing online bingo recently. The interesting fact is that this prize was also won at the same online gaming website. Unlike Bevan, the lucky winner from Rochdale is a true Bingo veteran, with more than five years of experience when it comes to playing this game online.
More and More Players are Enjoying Bingo at the Moment
Online Bingo has been on the rise in terms of popularity, with more and more players from the UK and around the world discovering the excitement and fun this games offers. Apart from being a great way to pass time, online Bingo can be a very rewarding experience as well. To give it a go, you don't need any special skills, nor will you have to memorise lots of complicated rules.
Online Bingo can be played at numerous online casinos, all you need to do is to set up an account, which is quick and easy to do. Once you start playing, you'll join a community of players that share the same love for this game, while an entertaining playing experience is guaranteed. But that's not all, as you may end up winning neat prizes – just like Bevan or the anonymous player from Rochdale did.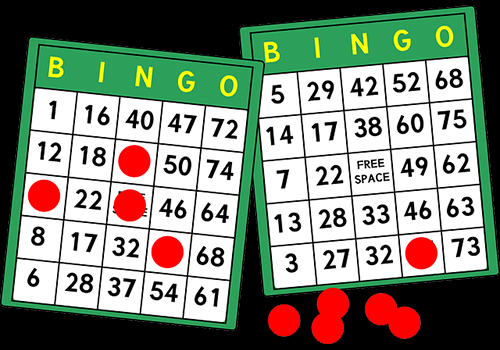 Online Bingo has been on the rise in terms of popularity.