Nevada Man Uses £1.5 Million Relief to Gamble and Buy Luxurious Cars
January 28th, 2021 3.00pm
What do you do when you receive almost £1.5 million in relief money? For one man from Las Vegas, Nevada, the answer was more than simple.
After receiving the said amount of money, Jorge Abramovs decided to spend it on luxurious automobiles and condominium in the world's gambling capital.
However, Abramovs is now facing a prison sentence, after he has been charged with bank fraud.
Double-Crossing the Authorities
According to court documents, between April and June last year, Abramovs applied for Paycheck Protection Program funds with a minimum of seven banks. Paycheck Protection Program is a federal loan aimed at helping small business survive financial hardships.
In his application, he misrepresented the number of his employees and increased the size of his salary. In the end, the federal authorities approved nearly a dozen loans reaching £1.46 million.
The subsequent investigation revealed he had used the money to fund his lavish lifestyle.
The criminal complaint stated that financial analysis showed Abramovs used relief money to buy luxury items. The list of things he bought includes a Bentley, a Tesla, two Las Vegas Strip condominiums, and many other expensive items.
Spending Money at Casinos
According to a local newspaper, Abramovs has been regularly posting photographs of himself gambling at various gambling venues in Las Vegas. One such photo was taken at Caesars Palace in June.
One of the images shared on Facebook shows a video machine at the same casino, located on the west side of the famous Las Vegas Strip, which paid out more than £23,000. "Another win!", Abramovs wrote in the message.
But it seems he particularly enjoyed spending money on cars.
He bought the brand-new Bentley Continental GT Convertible in June for £190,000. A fortnight later, he purchased another luxurious vehicle. Again, it was a brand-new car, Tesla Model 3, paid £40,000.
Of course, he didn't miss the chance to brag about his purchases. He posted a photo of his Bentley on Facebook on May 30, with the message "My new baby as of Tuesday".
Abramovs bought not one, but two condominiums. He purchased the first one in the Veer Towers for £165,000. According to the criminal complaint, the vast majority of that money was obtained through his loan fraud scheme.
A month later, he bought another one, also located at the Veer Towers for £300,000. Almost the entire sum paid for this condo came from the fraud scheme he used to get money from PPP loans.
The luxurious Veer Towers are located on the west side of the famous Las Vegas Strip.
What a Fraud
According to his loan application, Abramovs requested the PPP funds as he needed money for rent and salaries.
He listed several false company names like National Investment Group Corporation, National Investment Group or National Legal Advisors in Care Of. He also used multiple addresses, which were variations of a street in Las Vegas.
Abramovs certified he wouldn't use any other funds from PPP loans on each of his loan applications. However, it seemed that no one had bothered to check whether he had already applied for a loan.
A detention hearing has already been held, and unfortunately for Abramovs, he will have to stay in custody until the court proceedings start.
This is not the first time that someone misuses PPP loans. In July last year, a man from Los Angeles was charged with spending relief money gambling at multiple casinos in Las Vegas. A couple of months later, a former NFL player also appeared in court to spend PPP money on gambling.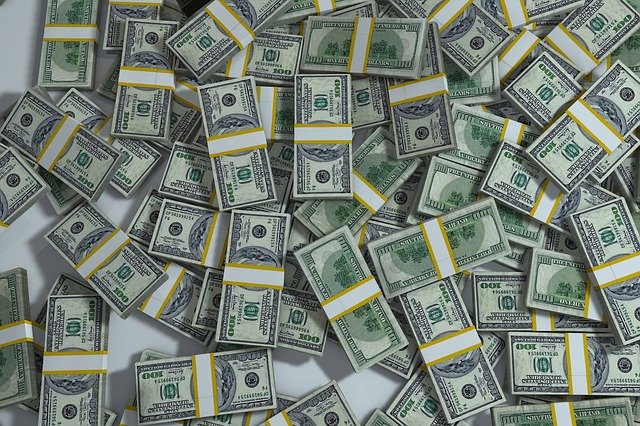 He bought two cars, two condos and gambled away much of the money